02.09.2020
Category:
The Organizational Profile
Walmart Stores, Inc. is a firm that operates stores of various formats in different countries. It has its headquarters in Rodgers, Arkansas, where the first Walmart store was established in 1962 by Sam Walton. He valued the principle of selling more goods for less money. The store maintained the strategy since then and is known for its discounts. Walmart expanded steadily over the years. In 1967, the Walton family was already running 24 stores. It 1968, it opened stores in other US states which were Oklahoma, Sikeston, and Missouri. It started trading publicly in 1970. It has achieved incredible growth since then. Today, Walmart is the largest firm globally as listed on the Fortune Global 500 list for 2016. It also boasts the highest number of employees among private firms (Walmart Stores Inc., 2016). Walmart's business model has three main segments namely Walmart International, Walmart US, and Sam's Club. It operates through various business formats including supermarkets, drug stores, apparel stores, digital retail, warehouse clubs, and restaurants (Vij, 2016). Walmart U.S is the largest among the three. Customers can access their products through the Walmart website and mobile applications or its various physical stores. Walmart International has 26 stores in other countries outside the U.S including the U.K, Mexico, and Japan. The Sam's Club segment comprises membership-only warehouse clubs. They offer subscription services and great deals to customers. Walmart sells both goods and services. Its commodities fall into six classes, which are groceries, apparel, hardlines, home products, health and wellness, and entertainment (Vij, 2016). The services include VUDU movie services, wire money transfers, health insurance, financial and related services. It also sells health insurance from DirectHealth medical services.
Issues that the Planning Process Should Address
Every company, even the best performing requires continuous improvement of processes. The market conditions keep changing, which calls for businesses to change too. The current era of globalization places many demands on companies. New trends continue emerging and call for firms to keep up with them. While Walmart remains the global leader in the retail sector, the company faces various hurdles that need to be fixed since they can bring the company down. One of the problems that the strategic planning process aims to improve is Walmart's positioning in the industry. It will include strategies that will help Walmart remain ahead of its competitors through innovative marketing and customer relations approaches. The second issue is the enterprise's fading reputation. The company has engaged in unethical activities that have given the company a bad image, which could have a negative impact on sales. The third issue is how to increase its market share through suitable expansion methods.
Information That Must be Collected to Make Sound Decisions
Before developing a strategic plan, it is essential to assess the current situation at Walmart. The extensive analysis will help to evaluate company's strengths, weaknesses, opportunities, and threats. Understanding the internal aspects is imperative to understanding where the company has performed well and which areas need further strategic insight.
Vision Statement
Walmart's vision is to emerge as the best retailer in the hearts and minds of its employees and customers. The firm aims at remaining the industry leader. Walmart traces its standards to Sam Walton, its founder. Judging by the current situation, Walmart has already achieved the "best retailer" aspect of the vision. The statement also considers the customers and employees the most important people for the business. So far, Walmart has managed to influence its perception of the financial benefits it gives them.
Mission Statement
Walmart is committed to saving people's money so that they can live better. The statement is similar to the company's tagline, "Save money. Live better" (Ferguson, 2016). The giant retailer so far accomplished the saving people money component. It sells large volumes of goods to its customers and offers discounts, special packages, and promotions. It is correct to conclude that the company enables its clientele to live better. However, the company does not give its employee a similar treatment. It has been said to pay low wages. Walmart employees have complained of being overworked, enduring harsh working conditions, and rude supervisors. Walmart is yet to accomplish the "live better" part for its employees.
The best affiliate program!
Invite your friends and get bonus from each order they
have made!
Order now
Read more
Assessing the Situation: SWOT Analysis
Strengths
Powerful Brand
Walmart is a strong brand that has a strong attribute of offering low prices. Many Americans shop overwhelmingly at its stores. People love Walmart and this influences their purchase decisions. Walmart manages to get a lot of consumer loyalty due to its huge selection and great customer service. Its focus on providing prices that are lower than in the market has always kept its consumers returning. Sam's model of selling more for less wins over other companies such as Whole Foods, which believes in selling high-quality food items while targeting the high-end consumers who are ready to pay more (Cenicola, 2010).
Large Size
Another strength that Walmart has is its large size. It has an unmatched scale of operations and market power. It is the largest retail company and generates the highest revenue compared to any other company in the world. The big size comes with several benefits to Walmart. First, the organizational size helps Walmart to withstand its threats even with the existence of its weaknesses. It has large economies of scale. Therefore, its fixed costs are spread across its wide product base. It saves on costs and manages to offer products at relatively low prices, hence creating a wide client base. Shared resources in the firm such as the information system and managerial skills are utilized effectively across the stores. Walmart is also in a position to accept high-risk and high revenue investments in a few of its stores without fearing to lose a large amount of funds in case the strategy fails. Walmart also possesses a lot of market power compared to other industry players. It can influence the actions of its suppliers to its gain by making them lower the prices. It can also drive out competitors from the market by offering lower prices on some items. In the past, Walmart has made other retailers reduce their prices lest they lose their customers.
The Global Presence
Walmart is internationally known. It has spread its services to other nations through the Walmart International segment. The company runs over 6,000 stores in 27 countries outside the U.S. The company operates under different brand names in the international markets. It is Seiyu in Japan, Walmex in Mexico, and ASDA in the U.K (Hammerich and Lewis, 2013). The international platform helps in increasing Walmart's revenues. The company made $123.4 million during the fiscal year 2016. This amount was equal to 25.6 percent of the total revenue (Soni, 2016). Globalization enables Walmart to overcome market-specific risks. Walmart has an advantage in using global markets to strengthen its position in the industry.
The Strategy
Walmart has strong vision and mission statements that guide everyday decisions and the mindset of employees in the firm. The statements are supported by appropriate strategic initiatives that give the company a bright outlook. One recent strategic initiative by the company was the purchase of Jet.com, an online retail firm that promotes bulk purchases. Walmart invested $3.3 million in the acquisition to expand its e-commerce segment (Nassauer, 2016). The decision comes as a response to shifting consumer habits. A growing number of international clients as well as Americans prefer to shop online due to its convenience. In addition, the acquisition will help Walmart to beat its competition, mainly Target and Amazon, which are making more online sales. With increased attention and investment in the e-commerce sector, Walmart has high chances of remaining relevant and more successful in the future.
Weaknesses
Bad Reputation
The greatest, undeniable weakness that Walmart faces is a poor public image. Many consumers view the company as a monopoly that wishes to drive out local businesses from the market. When consumers get a negative perception of such a big company, it is prone to a lot of scrutiny. This has been Walmart's situation for several years. The media has always made negative reports about the company, especially regarding its employee practices. Walmart has been said to exploit its employees through low wages and unpaid labor for overtime hours. Many employees have also complained about brutal supervisors at work. This has led to questions regarding its low prices, making the company receive harsh criticisms. Even though consumers still buy from the company due to its low prices, most of them are not loyal. They move away as soon as another retailer with lower prices comes. Many accusations have been made about unfair treatment of women employees. While they make up the majority of Walmart employees, very few of them hold managerial positions in the store. Most of them handle subordinate tasks. They also earn less than male employees do. Moreover, several pregnant employees have complained of mistreatment while working with Walmart. In one instance, a former employee accused the company of unfair dismissal. She missed a few shifts due to a complicated pregnancy and received a dismissal letter after reporting to work, despite presenting a medical report from her doctor.
Imitability
Walmart's competitive advantages are their low prices, large product offering, and international expansion. Unfortunately, it is very easy for other companies to imitate these strategies. Target seems to have successfully copied Walmart's business model. It has spread its services to Mexico, Canada, and South America. The store designs at Target are also similar to those at Walmart. Its stores are attractive and have advertisements all over.
Opportunities
Globalization
The presence of free trade zones is a great opportunity for Walmart. Many states have opened their borders to allow international traders. When foreign countries get into a trade agreement with the United States, large corporations like Walmart have the chance to strike new sales contracts and consequently increase their market share. The company sells a variety of products under its private label, which it can sell to emerging markets. Economic integration also presents an opportunity for Walmart to capture new markets through mergers, acquisitions, or joint ventures with foreign companies. Collaborating with already existing firms gives Walmart a high chance of survival in the markets.
E-Commerce
Walmart has a significant opportunity in online retailing both in the US and in foreign markets. The changing consumer purchase behavior allows it. Shopping online is a trend that is unlikely to disappear anytime soon. Online stores offer convenience since consumers can shop comfortably from their homes. They also avoid additional expenses that accompany conventional shopping, such as transport, eating out expenses, and impulse purchases. It helps them avoid going to crowded places to get their wares. It also guarantees privacy when buying such items as undergarments and adult toys. Expanding the scale of e-commerce will supplement the company's physical stores and perhaps surpass them someday.
Markets in Developing Countries
Walmart has a number of unexplored markets in the developing countries. Citizens of those nations are becoming independent. Their propensity to make retail purchases is increasing. Walmart has underinvested in these nations, which have the potential to increase its market share. India is an example of an economically viable country. The increasing per capita income in the country favors the success of retail businesses in the region. Other reasons that support the retail industry include the easy access to credit, double incomes in families, the increasing population, and the transformation of consumer lifestyles. The Nationals also are seeking services to improve their homes. Thus, the Indian market is rich in opportunities that remain untapped. Walmart should invest in the market before other firms flood it.
Boosting the Reputation
Walmart has a chance to increase its likability in the industry by improving its reputation. The company currently suffers a bad image due to its unethical employee practices. The media and employees have made reports of exploitation, which have led to questions regarding firm's low prices. To boost the reputation, Walmart needs to invest in fair pay for the staff and reduce their workload. Employing more workers could lower the exploitation and unpaid overtime hours for some. A satisfied workforce will speak well of the company in the media, which will draw consumers closer to Walmart.
Threats
Increasing Competition
The biggest threat facing Walmart is competition in the industry. The company's competitive environment has changed significantly in the past few years. There has been increased competition from many directions. General merchandisers make up the company's primary competition. Costco and Trader Joe, which offer low prices, are taking away Walmart's price-conscious consumers. Just like Walmart, Costco is slowly creating its own segment of clients. They go shopping more frequently compared to Walmart' consumers and spend more cash per visit. Costco is famous for the sale of luxurious items, fresh produce, and gasoline.
Walmart's long-standing competitive edge, low-pricing, and product assortment is being overshadowed due to increased competition that reins today. There has been a wave of popularity of upcoming retailers that give consumers extreme value. These include warehouse clubs and discounters. The businesses, together with extreme convenience store are slowly taking over the market. Walmart's competition exists on a local and global scale. Many retailers are employing various strategies to reduce their costs. Most of them are going for vertical integration of functions such as shipping, marketing, and production, which give them significant cost advantages. In this way, they can comfortably offer their buyers reduced prices while competing with Walmart. Kroger has been working hard in the fresh food segment and is doing much better than Walmart. Target is also a serious threat in the grocery category.
Walmart is experiencing stiff competition in the e-commerce sector. The primary rival is Amazon. The online retail industry is growing fast, and most retailers are trying to make supplementary sales from it, including Walmart. Companies with a strong e-commerce sector have a positive outlook since in the future more consumers will be buying groceries and other items online. Over the past two years, Walmart has been putting an effort to improve the sector, but it has faced stiff competition from the two primary online market leaders, Amazon and Target. During the first quarter of 2016, Target's online sales went up by 34 percent. The company offers free shipping on products above $25. Walmart offers the same advantage but caps it to sales above $50, making Target a clear preference. Amazon is the world's leader in e-commerce. It is purely an online store, which operates through around two million third-party dealers. They provide a product assortment of around 365 million products (BI Intelligence, 2016). This advantage places it ahead of Walmart. Just like Target, Amazon also offers plenty of great deals to its customers. The presence of so many retailers in the site gives consumers an opportunity to shop around for the best prices. Walmart, on the other hand, has put many restrictions in place, limiting the number of sales from third parties. Sometimes, they are made to wait more than six weeks for approval, which discourages them.
Stagnation of Income
The persistent stagnation of wages in U.S households is a threat for Walmart. The company depends on the financial well-being of residents, and when they have income limitation, the company should get worried. A 2015 study by Pew on the trend in Americans' incomes showed that the high-income group is getting richer while the middle class is getting poorer. In the past century, the aggregate income has shifted substantially from the middle-class to the upper-class group. In 1970, 29 percent of the nation's income was taken by the upper-income class. However, by 2015, the proportion has gone up to 49 percent (Pew Research Center, 2015).The median wealth of the middle-class dropped by 28 percent between 2001 and 2003. These findings indicate that the majority of the population has less to spend, which affects Walmart's sales.
Fewer Americans are driving
Another threat for Walmart is that the number of Americans who are driving has decreased considerably over the years. A decline in the number of motorists affects the company's sales because most Walmart store models are designed as drive-through where consumers simply pass by the stores and pick up large volumes of groceries that they transport to their homes. Walmart introduced the concept in 2014 (Anderson, 2014). Research shows that the average of miles driven in America between 2004 and 2014 has decreased by 10 percent (Beck, 2016). The number of Americans who possess driving licenses has also dropped. The percentage of 19-year olds who owned licenses in 1983 was 90 while that in 2014 was only 69 percent (Beck, 2016). These numbers are unfavorable to Walmart. Conversely, they favor online stores such as Amazon, which do not need a physical visit.
Shifting Attitudes towards Private Labels
Changing consumer attitudes towards brands are also affecting the company. For a number of years, Walmart has relied on its private label brands, which were the top preferences for consumers. In the past, private labels could fetch high market prices. However, there has been a shift among Americans from brands towards cheaper products. Moreover, other retailers such as Costco and Aldi have also invested in private label brands. They are selling them at lower prices than those of Walmart, hence affecting company's sales tremendously.
Developing Strategies, Goals, and Objectives for Walmart
While Walmart remains ahead of other retailers in the industry, the company still needs to work on several of its weaknesses and transform them into strengths. This will improve its strategies and give the company a positive outlook. The company needs to work on its strengths and convert them into sustainable competitive advantages.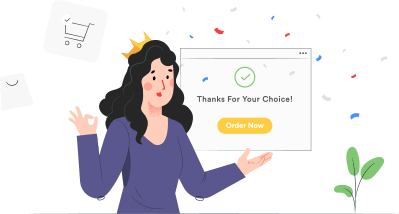 Top Writer Your order will be assigned to the most experienced writer in the relevant discipline. The highly demanded expert, one of our top 10 writers with the highest rate among the customers.
Hire a top writer for

$10.95
Countering the Competition through Advanced Marketing Techniques
The first challenge that Walmart needs to address is the mounting competition from other retail companies. A strong marketing strategy is the first step towards remaining ahead of its competitors. The best way to achieve this is to increase its online presence, especially in social media. Fiorletta (2014) noted the shifting tendency by retailers to invest more finances in social media. She said that social media helps retailers to generate the buzz that they need to remain popular both in physical stores and in their online stores.
Walmart should integrate customer-managed relationship (CMR) tools in its online marketing. CMR is a system that works towards improving the current relationship with customers, looking for new customers, and winning back those who left. They are in the form of software that allows employees to collect customer information, analyze it, and make meaningful conclusions from it. Such tools include Salesforce and SAP (Systems Applications and Products). The software will help Walmart improve customer relations online. CRM tools help the staff to analyze issues that most customers are pointing out in social media and address them promptly before they escalate.
Adopting a CRM tool will help Walmart to achieve greater success in its online marketing efforts. The marketing team can access the entire customer information as well as that of the prospecting customers. The software will help the company to create different segments from its customer base effectively. For instance, Salesforce would record all information from the online sales that Walmart makes. The marketing personnel can view which products each consumer buys at any particular time and how much they spend on average per purchase. Such kind of information can be used to manage targeted email marketing. After segmenting the clients, the data is easy to use since relevant promotional emails can be sent to specific people, rather than sending uniform emails to all customers (Stevens, 2016). Sending them items that they are likely to buy increases the effectiveness of the marketing efforts.
Another marketing strategy that Walmart can use is investing more in content marketing. While the company has a social media presence, consumers easily get used to status updates, especially those that aim at marketing particular products directly. Consumers are getting increasingly interested in blogs. Walmart should increase its consistency on its blog and use the avenue to channel traffic to pages containing its products. It should also feature its clients on the blog. They can share with the rest how they feel about using company's brands. Paying increased attention to the blog will also provide avenues for Walmart to bond with its clients and understand them better.
An Expansion Strategy
Walmart should work on its expansion strategy to reach new foreign markets. As discussed earlier, there is a lot of potential in developing countries. Increased growth will lead to the development of new markets and stimulate new production. This strategy will be synonymous with Walmart's goal to increase its market share. The company will achieve this by offering their products at lower prices. This way, the company will capture international clients. Walmart should be keen on the activities of its competitors as it expands internationally. It should first conduct intensive market research on the foreign markets to figure out the gaps that exist and how they can beat the local companies. Another expansion strategy for Walmart is to produce new goods and services for new markets. This can be a positive step for the company, as it is in line with its values. Sam Walton's philosophy was to provide a wide assortment of products. The expansion will help Walmart to expand its market share and remain ahead of all its competitors.
As part of the expansion, Walmart should consider using strategic alliances, acquisitions, and mergers in the foreign markets. Collaborating with companies that already exist will bring many benefits to Walmart. First, it will reduce the risk of venturing into a completely new market. Since Walmart has not exploited many countries, starting from scratch might be risky. Consumers may take long to embrace the brand. Having a partner will give Walmart a boost as the company is already known. In addition, Walmart can utilize the existing company's available resources such as technology, knowledge of the local market, and capital. Entering into a joint venture will also reduce Walmart's costs significantly. It will pay les tax liabilities. Foreign governments like to impose high taxes on foreign investors in order to protect their local markets from competition. By lowering its tax expense, Walmart can easily advance its strategy of low prices to the new market. Even though Walmart decides to use joint ventures, it is still imperative for the company to conduct comprehensive market research of the new market environment including people's culture, the legal situation, and the political stability. By expanding internationally, Walmart will be in a position to gain even a wider market share and expand its sales volumes.
Boosting its Reputation
Walmart's third strategy should focus on improving company's reputation. Walmart has suffered a great deal of public hatred and criticism over the way it treats its employees. The first change should be aimed at boosting the salaries of its employees. Walmart employees earn an average of $25,000 a year, which is very unfair. Walmart should prove its commitment to making people's lives better by starting with its own employees. The company should stop stealing from their workers and start paying them for all the hours work. Several employees have complained of being instructed to work overtime and ended up unpaid for the same. Other times, their working hours are scrapped off their records without informing them. The company should also provide benefits to all its workers (UFCW Canada, 2016). Currently, the company avoids expenses by hiring many part-time employees since they are not entitled to the benefits package. The company should also treat its female employees with respect. It should provide them with equal opportunities and offer fair salaries. Expectant women should be assigned light duties that they can handle.
By investing in its employees through better wages, Walmart will win their hearts, which is one of their strategic goals. The retailer will also destroy the negative perceptions that the public has regarding its employee practices. Dissatisfied workforce is often stressed and lacks morale to work. When Walmart mistreats its employees, they use mass media to complain about the retailer's unfair practices. Unfairness also triggers union activities, which lower the company's image. Potential customers may avoid any relations with the brand. Conversely, when Walmart treats its employees fairly, they are the most valuable assets. Research shows that job satisfaction promotes more sales, amongst other benefits to the company (Lindzon, 2014). Employees have better morale to work with minimal supervision. Promoting happiness at work also lowers company's medical costs since it will significantly reduce the causes of depression and other related symptoms. When employees receive exceptional treatment, they report positive information in media. This will boost company's reputation and consumer loyalty. Stress-free employees are also willing to offer the best customer service, which also increases customer satisfaction. Satisfied customers will keep coming back to the stores, hence boosting Walmart's revenue. Therefore, by treating its workers right, Walmart will win their hearts and those of customers, which satisfies their goal.
Walmart can further boost its reputation by using a suitable information systems management tool. In the digital world, the Internet is the most influential medium of communication. Negative reports spread very fast. WebiMax is a suitable information systems management that can help Walmart reclaim its lost glory and win its customers' loyalty. WebiMax manages information that exists online in several ways. It has a search engine optimization. WebiMax evaluates information that is available online and then comes up with a strategy to fix the problems (WebiMax.com, 2016). The tool will push off any negative articles and ensure that they do not appear on the first page of search engines. For instance, if someone posts an article about Walmart's unethical employee practices, it will lower the chances of internet users coming across it. WebiMax will then promote positive content about Walmart, such as reports about favorable financial achievements. The tool also helps in deleting links that contain unfavorable information regarding the company and helps in promoting online campaigns. Another advantage of WebiMax is that it is easy to use since it has an additional feature that links the users with agents who help users understand how to use the software. WebiMax also offers social media management services, which Walmart can use to interact with its clients better.