22.05.2018
Category:
The purpose of this paper is to develop a "career road map" exploring possible career options of interest, i.e., the career as a sports psychologist or coach. The paper will discuss various aspects of these jobs compared to their own personalities and interests. Also, the interview with professionals in this field will help to analyze the potential career in detail.

Analysis of the Myers-Briggs Personality Test
According to the Myers-Briggs personality test, my personality type is ENFJ, including Extravert (1%), iNtuitive (25%), Feeling (38%), and Judging (1%). The test described the ENFJ personality as the generous instructors of humanity. Such people possess a great charisma by which many people are attracted and drawn into their teaching. They are global learners. ENFJs have a tremendous skill to influence people with their unique interpersonal skills. ENFJs are practical, responsible, helpful, hardworking, and optimistic people. They believe in their dreams and can handle various projects and responsibilities simultaneously. The ENFJs are sensitive personalities and can be easily abused or hurt by less sensitive people. The test concluded that the people with ENFJ type of personality are well suited in professions that require great command on communication and interpersonal skills to maintain and establish an effective working mechanism. ENFJs are mostly found successful in occupations like counseling, teaching, sales, psychology, social services, community care, healthcare, etc. ("Humanmetrics Jung Typology Test").
I think the Myers-Briggs personality test has shown quite relevant results to my real personality. I have a good command of communication skills which often helps me to make new friends and convince the people. I can judge people very well. Being an older son in the family, I always look after my younger siblings and help them in their difficulties and problems. Moreover, due to my practical and optimistic way of approach to life, my friends and familiar people seek my advice in crucial decision-making. But, I have a strong backboned character and can control my emotions, opposite to the sensitive personality as mentioned in the test. Except for it, most of the characteristics of my personality are described almost correctly by the test, therefore, I quite agree with the Myers-Briggs personality test.
Sports Psychologist or Coach
The personality test recommended that counseling, psychology, social work, and education are the most suitable fields for ENFJ personalities. After analyzing the result of the test and comparing it with my own personality, and fields of interest, I think, the career as a sports psychologist or sports coach will be most suitable for me. These occupations will be a good match for me because these professions will allow me to build a successful career in a wide range of organizations and levels. These occupations will allow me to enhance my interpersonal skills and effectively use them in the profession. Being a sports psychologist, I can use my practical knowledge and communication skills to establish a strong connection with the clients and help them in their issues and motivate them to achieve their goals. Also, a career in coaching will nourish my leadership and teaching qualities. Also, my caring, organized, responsible, controlled, decisive, and co-operative nature will be plus-points in the successful development of my career in the profession of sports psychologist or coach.
You may find this article APA Research Paper Help useful.
Job Descriptions
The following are the real job descriptions of available positions for sports psychologists and coaches, which I would like to obtain within the next 5-10 years.
Sports Psychologist
Illinois State University has posted a job vacancy for sports psychologist on 24 February 2014 ("Job Details"), which is as follows:
Type of Position: Administrative Professional
Job Summary: Position responsibilities include individual, couples and group counseling, assessment, crisis intervention and management, consultation and liaison, prevention, and outreach programming, and participation in the agency's training programs for advanced graduate students in psychology. Sports psychology responsibilities will include consultation with coaches, athletic trainers, and administrators, individual performance enhancement interventions with individuals and teams or groups, occasional attendance at ISU athletic events.
Required Qualifications: Doctorate Degree in Clinical Psychology, Counseling Psychology, or a related field, licensure as a psychologist, experience with sports psychology theory and practice, experience as a collegiate athlete, previous college or university counseling center experience, and Ph.D. or Psy. D. degree.
Salary: Starting salary range from $30000 to $37000.
The job description is quite attractive for me as it allows me to work on various branches such as counseling for individuals, teams, athletic trainers, staff, and administrators, active participation in the training programs, crisis management and intervention, etc. Though the job requires high educational qualifications, considering the lucrative salary and influential position in well-known universities are the most appealing factors about this job opening.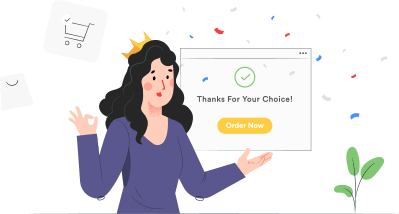 Top Writer Your order will be assigned to the most experienced writer in the relevant discipline. The highly demanded expert, one of our top 10 writers with the highest rate among the customers.
Hire a top writer for

$10.95
Sports Coach (Football)
As football is one of my most favorite sports, being a coach of the football team will make me feel fulfilled and satisfied. On 10 March 2014, Finlandia University has posted a vacancy for football coach ("Head Football Coach"), which is as follows:
Type of Position: Head Football Coach.
Job Summary: The Head Football Coach must demonstrate strong communication and organizational skills and must be able to work effectively with staff, faculty, and other members of Finlandia's community and constituents of the Upper Peninsula. As a team player within the athletics department, the Head Football Coach will foster student personal growth and development as well as academic and athletic achievement. Coach is responsible to develop, structure, and implement a competitive intercollegiate football program, striving for team athletic and academic achievement, collaborate with the athletic academic coordinator and university faculty to monitor the academic progress of student-athletes to ensure that athletic eligibility and academic standards are maintained, and. Provide leadership to ensure that athletes conduct themselves in a manner that is consistent with university and athlete code of conduct working directly with the Director of Athletics, Dean of Students, and related staff of the Student Development Division.
Required Qualifications: Bachelor's or Master's degree with a minimum of 5 years of intercollegiate coaching experience, knowledge, and experience working within NCAA rules and regulations, effective interpersonal, communication, and management skills, strong work ethic, positive attitude, and integrity.
Salary: For full-time experienced coach, salary can range from $65000 to $70000.
The most appealing factor about the job is high salary and comparably fewer requirements of high education. The job allows working in freedom with opportunities to implement own ideas and creativity to raise the team's progress. It is definitely a tempting job for me.
Interview With Professionals
In order to understand the job of a sports psychologist and coach, I have conducted interviews with two professionals from the same field. These interviews would help me to analyze the practical knowledge, difficulties, and opportunities for working in these professions and assist me in choosing the right career path.
Interview With Dr. Marshall Mitz (Sports Psychologist)
I got an opportunity to take a phone-interview of Dr. Marshall Mintz who is a sport psychologist in South Carolina and New Jersey. She is a member of the USOC Sport Psychology Registry and clinical supervisor at Rutger's University. Dr. Mitz has experience in sport psychology consulting which includes work with the US Olympic teams and professional athletes. The answers of Dr. Mitz to some of my questions are as follows:
What are the job duties of someone in your position?
Dr. Mitz: Sports psychologist is a responsible position. Being a sports psychologist, the person has to manage various duties simultaneously. Improving coach-athlete communication, helping teams to identify their weaknesses and strengths, implementing strategies to reduce those weaknesses and build strengths, prompting positive mentality, team culture, and individual personality development are some of the crucial job duties of someone in my position.
What is your favorite part of your job?
Dr. Mitz: Working with enthusiastic, hard-working, and goal-oriented individuals is something that I always like. When my concealing, regular assist, and therapies help my clients to boost their morale and mental strengths and achieve their goals, I feel proud of myself. Certainly, watching them winning with flying colors is the most favorite part of my job.
What is your least favorite part of your job?
Dr. Mitz: Maybe the task of tackling depressed, and negative individuals is always difficult and delicate. Often, you have to work on a long session with some clients with severe psychological issues. Sometimes, it reflects negatively on personal life too, which I hate the most.
What has your career path looked like up to this point?
Dr. Mitz: Over 25 years of my career as a sports psychologist, I have contributed to various areas like consulting, lecturing, teaching, advocacy in professional psychology, and writing. Working as a sports psychologist for the US Olympic teams was the most successful moment of my life. Now, I am managing partner of SPA (Springfield Psychological Associates) and clinical supervisor at Rutgers University. After looking at my achievements up to this point, I find myself successful and satisfied with my career path.
What skills/traits are required of someone in your position?
Dr. Mitz: Patience and interpersonal skills are crucial for this position. One should be able to interact effectively with the clients and analyze their issues carefully. Higher education, practical knowledge, and experience are the keys to being successful in this field.
What work experience is required to be competitive in obtaining this position?
Dr. Mitz: Any experience with sports psychology practice and theory is welcomed. Working experience or internship under the guidance of an experienced psychologist will definitely make you a stronger contender for the job.
What career advice can you provide for students aspiring to obtain this type of position?
Dr. Mitz: Be optimistic and keep working hard. Everyone can be successful in this field with real dedication and efforts to improve performance. My best wishes to all aspiring students in this field.
Interview With Kevin Callahan (Football Coach)
Kevin Callahan is a head football coach at Monmouth University. With remarkable 114 wins in his career record, Coach Callahan has guided many players to go onto all levels of professional football. I got an opportunity to personally meet Kevin Collhan, a football coach and take an interview with him. The answers of Mr. Collahan for my questions are as follows:
What are the job duties of someone in your position?
Coach Collahan: Skill development of each player by means of training and strategies, motivate players in everything they do including, conditioning drills, gym, academics, practice, and organizing team-fixtures, development, and training sessions are most important job duties of any coach.
What is your favorite part of your job?
Coach Collahan: Watching my team perform well, winning the matches, successful career growth of my players are my most favorite part of my job. Besides, since childhood I am fond of football, so working in your field of interest is always a pleasant feeling.
What is your least favorite part of your job?
Coach Collahan: Of course, its losing matches. Often, you don't get a reward which you deserve, even after a long training session, hard work, and good play, one small mistake in-game can ruin all the efforts. In a way, uncertainty is the least favorite part of my job.
What has your career path looked like up to this point?
Coach Collahan: The success of a team directly reflects on the career path of coach. Today, our football team ranks in the top 20 in total offense and defense. Under my coaching career, the team has captured 5 conference titles. Moreover, our numerous players have achieved regional, conference, and state honors. Though there is still a long way to go, the way my career is progressing, I am satisfied and happy with it.
What skills/traits are required of someone in your position?
Coach Collahan: I think, love and passion for the game is more important. Besides, your sharp judgmental skills, vast knowledge of game and tactics, and interpersonal skills will help you to become a good coach.
What work experience is required to be competitive in obtaining this position?
Coach Collahan: Minimum of 3-4 years intercollegiate coaching experience, and experience as an assistant coach for 2-3 years is required to be competitive at this level.
What career advice can you provide for students aspiring to obtain this type of position?
Coach Collahan: Start from early. Always follow the games and learn from experienced coaches. After all, learning and hard work are the only keys to success. Good luck to all bright, future coaches.
The best affiliate program!
Invite your friends and get bonus from each order they
have made!
Order now
Read more
Personal Plans
The profession of sports psychologist has better opportunities for my skills and interests. The profession demands higher educational degrees and vast work experience. In order to become eligible for the profession, I have planned my career steps for the next 3 years. The first step is to pursuing an education in the field of psychology and achieving a Doctorate degree in clinical psychology. The second step is to gain enough experience in the field by participating in various internships and volunteer programs.
Potential Internship or Volunteer Opportunities
There are many internship and volunteer programs are available for aspiring students of sports psychology. Among all, the internship programs of the American Board of Sport Psychology for sports psychologists are more competitive and effective ("Certification Programs"). Also, the IMG Academies Mental Conditioning Division of Florida provides vast opportunities for internship in sports psychology ("Internship Listings"). Further, the internship program for sports psychologists of the Association for Applied Sports Psychology can be helpful to gain work experience ("Current Student Initiatives"). I think these three internship programs will certainly help me to improve my qualifications and experience in the field.
Strong Points
Today, the competition in the job market of the sports industry has reached the optimum level. In order to acquire, better job opportunities, it is necessary to improve own qualifications and working experience. In a current situation, I think, my interpersonal skills, responsible nature, and impressive academic record are the strong factors in my resume. It is my responsibility to maintain a good record and enhance my positive factors.
Weak Points
A lack of working experience and higher educational degrees are the weak points in my current resume. In order to gain enough experience, I will be enrolling in various internships and volunteer programs. Also, obtaining the required degrees in the field of Psychology is my fundamental goal in the current situation. In a way, I will be trying all measures and solutions for tacking with my weak factors and improve my resume.
Conclusion
After analyzing the result of the Myers-Briggs personality test and my own field of interest, a career in sports psychology and coaching are more appropriate to my personality. However, considering the future opportunities and scope for progress, I have chosen to pursue my career in the field of sports psychology. In order to become a strong contender for the job posts in this field, I have planned my career in accordance with the qualification requirements and following it systematically.