06.04.2021
Category:
Advanced practice nurses (APNs) play an immense role in the provision of high-quality nursing care and care due to high levels of education and skills. Campo et al. (2016) explain that practice nurses demonstrate a high level of workplace competency when serving their patients and communities; therefore, practice nurses have significantly attracted the attention of stakeholders in the healthcare system, majorly after the execution of the Affordable Care Act to impact the primary care provider (Barnes, 2015). Fundamentally, nurses perform previously designated roles for physicians, which is essential for mitigating primary care provider shortages, attributed to a healthy aging population and increased healthcare insurance (Barnes, 2015). Basically, it is essentially important to comprehend the role these professionals play, the challenges they encounter, including the practice barriers, required leadership attributes to suffice their professional requirements, and, most importantly, effective strategies while overcoming the challenges before the delivery of high-quality safe care.
Advanced Practice Roles in Nursing
The most typical advanced nursing roles are the ones offered by nurse practitioners (NPs), informaticists, administrators, and educators. Fundamentally, advanced nursing practice entails the provision of care by highly trained registered nurses with a master's or a doctoral degree in nursing; mostly, it is the nursing provided by APNs. All the APNs possess core competencies and skills that include leadership and information literacy. As a result, the renowned World Health Organization (WHO) (2016) explains that they can competitively communicate not only practical knowledge but also address patients' care and educational needs, initiate and boost transformational health system changes, promote innovation, and, most importantly, participate in professional organizations. According to Jogerst et al. (2015), APN's high levels of information and technological literacy, quality, and policy competency skills enable these professionals to make outstanding decisions. Essentially, APNs possess Master's or doctoral degrees, as a minimum education requirement before being licensed as advanced nursing practitioners.
However, APNs' primary roles differ, depending on their area of specialization. Nurse educators are concerned with educating nurses, as a way of transforming the healthcare sector through the provision of nursing graduates to influence healthcare delivery (WHO, 2016). These educators design, evaluate, and implement the curriculum and other academic programs to train nurses at different levels. On the contrary, NPs provide direct primary care by collaborating and interacting with patients and other multidisciplinary teams of physicians and other clinicians (WHO, 2016). On the one hand, their major role entails the assessment of patients and gathering appropriate data that aid in diagnosing health conditions before treating and evaluating care. On the other hand, nurse administrators manage human and physical resources by planning, coordinating, and supervising care, among others (Stanley, 2011). Further, informaticists utilize their information, technology skills, and literacy to enhance the provision of high-quality care; their functions include storage, retrieval, and utilization of clinical information in primary care (Stanley, 2011). Essentially, both administrators and informaticists work together with NPS to provide cost-effective, high-quality care to impact patients and their communities.
The best affiliate program!
Invite your friends and get bonus from each order they
have made!
Order now
Read more
Family Nurse Practitioner: A Nursing Role Aspiration
My APN role of choice is a family nurse practitioner (FNP). My philosophy in nursing is the belief that having a healthy family transforms into a healthy community since the provision of care to individuals and families improves the well-being of the entire nation. This role entails the provision of clinical care and research to build on the evidence-based knowledge; both are essential in meeting the healthcare needs of patients and families. As a student, I am on the right path of becoming an FNP, since I am acquiring my clinical knowledge and skills throughout my course of training; besides, I can easily qualify to assume this APN role after graduating with a specialty Master's degree.
My desire to enhance the health of underserved populations substantially informs my decision to be an FNP since it is through becoming a member of this specialty that my dream will be achieved. Besides, in addition to the provision of primary care services, I prefer promoting the prevention of lifestyle-associated illnesses, which FNPs have a better opportunity to execute. According to Ignatavicius and Workman (2013), FNPs provide both non-pharmacological and pharmacological assistance to their patients and families by utilizing their learned skills and knowledge, as well as their experiences. Basically, their roles range from assessing patients, diagnosing conditions, prescribing medications, and monitoring care, among others. Therefore, my philosophy is to uphold these roles by performing the associated functions to achieve better health outcomes in communities.
State Legal and Regulatory Requirements
All American states have their legal provisions and policies to guide the practice of FNP and other primary care providers. After interviewing an FNP from the State of Florida, it was established that the renowned Floridian Nurse Practice Act has legal and regulatory stipulations that determine the FNPs scope of practice. This law obliges FNPs and other primary care providing APNs to fulfill duties that range from handling medical conditions, assessing patients, diagnosing, treating, and monitoring care, and, most importantly, prevention of health problems through the promotion of healthy lifestyles. Legally, the interview revealed that these professionals manage medical conditions, conduct tests and procedures for diagnosing illnesses, and etc. Despite playing a critical role in providing primary care services, the same law restricts FNPs' full practicing authority in the state; basically, they are required to operate under the supervision of physicians. In addition to the state nursing laws, the Board of Nursing in Florida provide the legal guidance on both the FNP roles and responsibilities. Therefore, FNPs have the statutory mandate to perform primary care roles, initially designated for physicians; however, restrictions have engulfed some of these roles.
Professional Organizations
Similar to other nursing clinicians, FNPs can be members of different professional organizations. According to the interviewee, the Floridian Nurses Association is appropriate for these APNs, since it allows all nurses to be members. Fundamentally, the professional organization provides an access to sources of evidence-based knowledge, including scholarly and research information to significantly impact the practice (Florida Nursing Association, 2017). Further, the professional association advocates the rights and welfare of its members, in addition to establishing links to foster the availability of appropriate jobs. Notwithstanding, the Floridian Nursing Association (2017) educational and networking benefits to its nurse members, which is instrumental for professional growth and development. Additionally, FNPs are entitled to be the members of the Floridian Association of Nurse Executives for them to develop their leadership competencies through mentorship (Florida Association of Nurse Executives, 2017). Similarly, educational and networking benefits are upheld, in addition to member advocacy. Moreover, the FNPs are eligible to the members of the renowned American Nurses Association and the American Association of Nurse Practitioners. Mostly, these APNs have an ample opportunity of making choices about which organization to join.
You may find this article Nursing Evidence-based Assignment Writing Service useful.
Required Competencies and Certifications
The FNP specialty requires nurses to achieve some competencies and certifications before the licensure to offer advanced nursing practices. Jogerst et al. (2015) explain that FNPs need to have high education and skill levels to deliver optimal care services to meet the dynamic needs of patients and the entire healthcare system. Fundamentally, these APNs should handle patients by respecting their input to care, including the individual values and preferences to impact care decisions and communication processes. Besides, NPS should be competent in not only making decisions but also in translating theoretical knowledge into practical evidence-based practice. Additionally, they should uphold multidisciplinary teamwork, the utilization of healthcare technology, and quality improvement in the provision of the high-quality, safe patient, family, and community care. The WHO (2016) explains reiterate that the clinicians should integrate a variety of competencies: scientific foundation, leadership, quality, technology, practice inquiry, and policy for disease mitigation. Further, they should integrate ethical principles into accountable clinical practice (WHO, 2016). Most importantly, FNPs should possess a Master's or Doctoral degree education before passing the licensure Floridian exams by the Board of Nursing. As such, they should have the appropriate Bachelor's and Master's degrees in nursing, as a minimum educational requirement, in addition to state APN license.
Organization, Population, and Colleagues
My intention is to work as an FNP in a school-based care organization that offers primary care services in educational settings since I have an immense passion for working with children and youths. In such settings, my potential clients are not only students, but also their teachers, support staff, and parents from diverse multiracial and multicultural backgrounds. My professional services will boost clients' health statuses; subsequently, educational parameters in students will improve. For instance, students will report reduced absenteeism levels with high academic achievements. Since I will be a primary care provider, I will provide health education, diagnose conditions after medical assessment of clients, treating illnesses, and monitor and evaluating care. Further, I will be working with multidisciplinary teams, comprising physicians, nutritionists, pharmacists, and other allied healthcare providers. That notwithstanding, the school staffs, including the teachers, will be essential partners in fostering care since they assume parental roles within the school environment.
Leadership Attributes of the FNP Role
Transformational Leadership Style
As an FNP, I am a transformational leader, who focuses on the creation of positive, valuable changes with the aim to achieve better outcomes, not only for the primary care providing organization but to the patients and their communities. This leadership style is appropriate for leaders, whose mission is to create a high-performing workforce to improve the delivery of high-quality services. Roussel, Thomas, and Ratcliffe (2015) posit that transformational leadership fosters the motivation of followers to improve their work performance through motivation. This style relates to my FNP role since I need to work with empowered multi-professional teams to suffice the healthcare needs of clients and their communities, as a whole. The input of other people in these teams will significantly impact the process of decision making; besides, the innovation and the use of evidence-based practice guidelines will be upheld. Additionally, the colleagues I will be working with will be motivated to challenge the status quo through innovation and creativity (Amanchukwu, Stanley, & Ololube, 2015). Primarily, this leadership style will boost my desire to achieve continuous quality improvement, since it upholds transformative changes through innovation. As such, I will be an accomplished leader in my primary care provider role due to the adoption of this leadership style.
Leadership Attributes
Among the most common leadership attributes I have is not only effective communication, but also social awareness and, most importantly, self-awareness. I have gained social awareness since the profession has created an opportunity for acknowledging other people's experiences and encounters; as such, I can recognize and read emotions of my team members. This can be achieved through active listening to those who express their emotions. Further, I am an accomplished verbal communicator, who listens to my followers' opinions, in addition to relaying mine. This attribute has enabled me to interact well with my followers and patients, when providing the primary care services. Amanchukwu et al. (2015) explain that, through these attributes, team members can achieve healthy relationships that foster great achievements. Most importantly, I am efficient in time management, since time is a significant determinant of the quality of care. Therefore, these attributes have a massive impact on the delivery of quality health services.
Health Policy and the FNP Role
Full Practice Authority as the Current Policy
The policy of concern, affecting FNPs and other NPs, is the full practice authority; in some states, these clinicians are the authority to practice without scope limitations, contrary to Florida, among others. Vleet and Paradise (2015) explain that New Mexico, Arizona, Wyoming, Iowa, and Montana are among the states, whose NPs have the full practice authority; however, restrictions can be noticed in Florida, Oklahoma, South Carolina, and Missouri, among many others. With the legal restrictions, NPs are unable: to discharge their responsibilities as independent clinicians without the supervision of physicians; to alleviate this challenge, the restrictive legislation, such as the Floridian Nurse Practice ACT, should be amended to permit the full practice authority for NPs. Amending such laws is associated with an improved quality of cost-effective care; besides, giving these clinicians the practice autonomy will meaningfully aid in addressing the shortage of primary care providers in the state and the country at large (Vleet & Paradise, 2015). As such, legislative amendments should be paramount to address the providers shortages, in addition to improving the delivery of high-quality care that, in turn, improves the health outcomes of patients, their families, and the community, as a whole.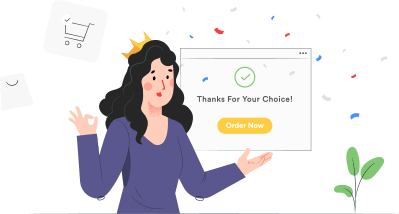 Top Writer Your order will be assigned to the most experienced writer in the relevant discipline. The highly demanded expert, one of our top 10 writers with the highest rate among the customers.
Hire a top writer for

$10.95
Policy Change Process
For any changes to occur, involved stakeholders should understand its value, compared to the status quo; mostly, when the benefits of changes are more, then it is feasible. In this case, the stakeholders should communicate evidence on the importance of the full practice authority for NPs, including the elimination of physicians' supervision to initiate the changes through legislative amendments to the legal restrictions. Additionally, much evidence should be available, including the views of relevant stakeholders, such as nurses, physicians, and healthcare organizations that include the American Institute of Medicine. Besides, the voice of professional nursing organizations has a massive impact on initiating the change process. Basically, this evidence, which can be gathered through clinical records of comparing NPs and their care outcomes with those of other clinicians, opinion from care providing organizations and professional bodies, and many other players in the health sector play a vital role. Eventually, state legislators will succumb to the pressure that is piled by the evidence, to amend the nursing laws by removing the legal restrictions to the full practice authority.
An effort to Influence Policy Changes
I have a considerable influence on initiating changes in the legislative amendments to give NPs the full practice authority. First, I could compile scholarly information from research articles and clinical records on the importance of providing these nurses the autonomy to practice as independent primary care providers without physicians' supervision. Some of the benefits comprise the increased quality of healthcare services with the better subsequent health outcomes; besides, the care provided by nurses is more cost-effective than that provided by physicians without necessarily compromising its quality. According to Vleet and Paradise (2015), states whose nurses have no scope restrictions pay between 75% and 95% lower prices to these practitioners than to physicians for the similar services. By demonstrating this evidence, Florida and other states, are likely to make the necessary legislative amendments, since I am confident that the government aims at minimizing the costs of care, while, at the same time, maintaining or improving the quality of care.
Conclusion
Advanced practice nursing entails the provision of nursing care by clinicians with a minimum specialty of Masters or Doctoral degree. APNs include nurse educators, informaticists, administrators or executives, and, most importantly, NPs who comprise the FNPs. Despite having some similarities, these APNs differ in their primary roles due to their educational and workplace specializations. As an FNP, having the attributes of self-awareness, social awareness, and communication, are essential in meeting professional responsibilities. By upholding the transformational leadership style, nurses can achieve positive change through innovation and creativity. Notwithstanding, states with legislative restrictions to inhibit NPs full practicing authority should be motivated by the benefits of granting professionals with autonomy to work without external interference. Nurses and other stakeholders can collaborate to create the need for change before the legislators can execute the amendments.