18.05.2020
Category:
Book: Handbook of Injury and Violence Prevention
• Injuries are considered one of the main causes of the death of young adults and children in the US. Each year, there occur more than 28 million injuries that require emergency medical care. Such instances can impact physiological functioning and cause other pathological conditions, which influence the victim's mind and body, and can have both long-term and short-term effects. Due to the extensive nature of injuries, effective multidisciplinary care is crucial.
• Injury can be defined as common negligence as it occurs in the everyday life of modern society. Moreover, it can be considered a problem of medical ecology that is based on a strong connection between a person, an agent, and the environment.
• The primary agent of any injury is the energy, namely a mechanical force. In this case, its speed, duration, and one's response determine whether the physical injury will occurrence or will be prevented.
• The basic injury paradigm that comprises the environment, agent, and host has to consider the influence of the social and physical environment, as well as a threat of the energy transfer from a potential violent perpetrator.
• Victims of violence experienced various injuries, including such negative mental health consequences as the low self-esteem, anxiety, and depression, as well as some physical health implications, for example, the substance abuse, cardiovascular disorders, and suicide attempts that result in the hospitalization, disability, or even death of a person.
• With the help of the injury classification, it is possible to categorize injuries by its nature (splenic rupture, brain injury, or hip fracture), by its intent (undetermined, intentional, or unintentional), by its mechanism (poisoning, fall, or vehicle).
• In the classification of injuries by nature, it is critical to decide how a particular instance is to be analyzed: by the number of episodes, by the number of injuries, or by both. The classification of injuries by mechanism or by intent is crucial for investigating the problem of domestic violence, suicides, motor vehicle crashes, and falls. Moreover, it can help develop effective intervention strategies.
• The injury epidemiology has demonstrated great progress over the recent period; thus, it has provided a better understanding of the prevention strategies, behavior, and mechanism. Today, this field of study is rapidly progressing as injury aspects provide new challenges that are to be analyzed in detail and managed effectively as a result.
Benefit from Our Service:

Save 25%
Along with the first order offer - 15% discount (code firstpaper15), you save an extra 10% since we provide 300 words/page instead of 275 words/page.
• By the incidence and cost estimation, all injuries can be broken down into two broad categories. The first category comprises a range of nonfatal injuries, including those that lead to hospitalization and those that need medical attention without hospitalization. In turn, the second category includes fatal injuries, which happen both inside and outside healthcare settings.
• Accordingly, the investigation targets only those incidents of injuries that require medical care. Nevertheless, it does not necessarily consider other long-term health results that can cause a certain impact not only to the victim but also to communities, families, and society as a whole.
• The research strives to provide information about the costs and peculiarities of the injury, including its intent and mechanism, as well as details about the involved parties: their sex, gender, social group, and age.
• According to the statistics, in the US, in 2000, there were about 149,000 cases of fatal injuries and almost 50 million incidents of nonfatal injuries. 1.9 million nonfatal injuries led to the hospitalization, while 48.1 million incidents required the non-hospitalized treatment. In 2000, the total number of injury episodes was 50.1 million; in other words, 18 injuries per every 100 people required medical attention.
• Injuries that occurred in 2000 cost the US healthcare system 80.2 billion of dollars with the additional expenditure of 326 billion of dollars on productivity losses.
• In terms of the age and sex, research reports that the number of injuries among males (26.6 million) was higher only by 3 million in comparison to those injuries among females (23.6 million). The total rate of injuries among men was 19,736 per 100,000 people and 16,616 per 100,000 among women.
• In general, in 2000, around 15.6 million of people that participated in injury episodes were 25-44 years old; this age group made almost a one-third of the total U.S. population. Therefore, it is obvious that such high injury rates in different age groups affect both young and older populations.
• The higher injury fatalities rate was reported among people in the age group of 75 years and above. The second highest rate is seen among people in the 15-24 age group. Moreover, males seem to sustain fatal injuries oftener than women.
• Injuries in males cost 44.4 billion of dollars; it was 55% of the total medical expenditure on injuries. Meanwhile, injuries in females cost 35.8 billion of dollars; it was about 15% of all medical expenditure on injuries.
• In terms of ethnicity and race, the research showed that among all males, African Americans had the highest age-related injury fatality rate; it was 107.4 per 100,000 people; after them, there were Indian Americans with the rate of 100.55 per 100,000, the Whites with the rate of 75.5 per 100,000, and the Asians with the rate of 36.8 per 100,000.
• In terms of the sex, race, and ethnicity, males had higher fatality rates than females in all groups. In Hispanics, the rate was 3.2 times higher, in Asians, 2.0 time higher, in the Indian Americans, 2.4 times higher, in the Whites, 2.6 times higher, and in the African Americans, 3.5 times higher.
• The highest unintentional injury fatality rate was among the Indian Americans; it was 71.0 per 100,000 population. The African Americans were the second with 58.3 per 100,000, the Whites with 49.2 per 100,000, and Asians with 32.2 per 100,000.
• Among fatal injuries, the leading cause were the use of firearms and vehicles that led to 28,722 and 43,802 deaths respectively; they were responsible for almost half of all such incidents. Injuries classified as others occurred because of different mechanisms.
• In the case of fatal injuries, mechanism of inhalation and unspecified deaths represented 20% of all cases.
The best affiliate program!
Invite your friends and get bonus from each order they
have made!
Order now
Read more
• In terms of the mechanism, males have a higher rate of incidence and fatal injuries in comparison to females. Moreover, the male rate of the fatal motor vehicle-related injuries was twice as many as the female rate. Meanwhile, the rate of fatal firearm injuries in men was six times higher as compared to that in women.
• Males had a higher rate of nonfatal injuries than females from all mechanisms, excluding poisoning, burns, fires, and fall. In the case of the fall-related nonfatal injuries, 55% of females experienced them. Such figure was higher by 16% than that of males.
• The rate of nonfatal burns and fires in females was by 3% higher than that in males. Meanwhile, the rate of nonfatal poisoning in women was higher by 11% in comparison to men.
• Out of the total number of injuries, fatal incidents were 0.3%. ED-treated or hospitalized injuries were 59%, and the rest comprised injuries that were treated in the outpatient settings.
• The greatest medical costs were spent on ED-treated injuries (31.8 billion dollars) and hospitalized injuries (33.7 billion dollars). However, productivity losses together with direct medical expenditure, fatal injuries reached the greatest sum of 143 billion dollars, after which there were ED-treated injuries.
• In terms of hospitalization, female injuries were 52% of all incidents; however, males had higher rates in all mechanisms, excluding poisoning and falls.
• In terms of injuries of the fall-related hospitalization, the percentage of women was higher (386 per 100,000) than that of men (228 per 100,000). Inline, in terms of the poisoning rate, the situation was similar, and the female figure (91 per 100,000) was higher as compared to the male one (67 per 100,000).
• According to the research, males had higher rates of hospitalized injury than females caused by motor vehicle incidents (125 per 100,000 vs. 76 per 100,000), beating (50 per 100,000 vs. 13 per 100,000), pierce and cut (37 per 100,000 vs. 15 per 100,000), burn and fire (11 per 100,000 vs. 7 per 100,000), drowning and submersion (2 per 100,000 vs. 1 per 100,000), and by gunshot or firearm (20 per 100 000 vs. 2 per 100 000).
• The highest rate (42%) of the injury hospitalization among women was in the age group of 75 years and older. The injury hospitalization rate in older females was almost four times more in comparison to other age groups.
• In contrast, the highest rate of the injury hospitalization (30%) among men was in the age group of 25 – 44 years old. However, the highest injury hospitalization rate (2.5 per 100 people) was reported in men, whose age was 75 years and older.
• In terms of the hospitalized injuries, higher associated medical costs were reported in males as compared to females in all age groups that were younger than 65 years. Men at the age of 45-64, 25-44, and 15-24 spent 62%, 71%, and 74% of medical costs respectively on the treatment of hospitalized injuries and while the rate of hospitalized injuries in this group was 54%, 63%, and 65% respectively. It means that in these age groups, hospitalized injuries in males were more severe and required a more expensive treatment than that of women.
• In terms of non-hospitalized injuries, the distribution of medical costs among females and males in all age groups was approximately the same as the corresponding correlation of incidences.
• The rate of fall-related hospitalized injuries (309 per 100 000) was three times as much as other categories of specified injury mechanisms. It was followed by motor vehicle incidents (100 per 100.000) and poisoning (79 per 100.000).
• People at the age of 75 years or older had the highest rate of hospitalized injuries (3,663 per 100.000). It was more than three times as much as in other age groups. People at the age of 75 years and older had around 555,000 injury hospitalizations; it was 30% of their total number.
• According to this research, about two-thirds of all injury fatalities were categorized as unintentional. These incidents resulted in more than 74 billion of dollars of medical costs. Among the intentional fatalities, suicides were 64%, while homicides were 36%. 9% of self-inflicted injuries were fatal, while less than 1% of unintentional injuries resulted in death.
• Males were 80% of self-inflicted injury fatalities, 97% of legal and military fatalities, 77% of assault fatalities, and 65% of unintentional injury fatalities. The rate of unintentional nonfatal injuries in males (18,635 per 100,000) was 18% higher than that in females (15,722 per 100,000).
• The rate of assault-related nonfatal injuries in males was 885 per 100,000; it was by 26% more than the female rate of 703 per 100,000. Women had 59% of self-inflicted nonfatal injuries with a rate of 122 per 100,000; it was by 36% more in comparison to men, whose rate was 90 per 100,000.
• Therefore, injuries in an extensive burden of modern society. In can be considered from the following perspectives: rate of incidences, fatal against nonfatal cases, or the total expenditure, including medical costs and associated productivity losses.
• Other critical dimensions included the social capacity and functional losses, as well as the life quality reduction, of individuals and their caregivers.
• The injury case is not only a physiological or physical episode but also an intrapersonal event that occurs in a number of social and interpersonal contexts. Ultimate consequences for injured individuals determine the extent and quality of medical care that was received, as well as the one's ability to recover, have productive and secure lives despite the present permanent or short-term functional status, and survive financially.
• Despite the extent of the injury problem much had to be done in order to improve the prevention mechanism and moderate associated consequences. Consequently, it was crucial for epidemiologists to carry out more studies that would define interventions that could manage injuries and violence and their adverse health effects.
• The needed information that was collected from the care continuum was critical for the evaluation and determination of what interventions were the most efficient ones. Moreover, with the introduction of electronic information systems in the injury prevention practice, new opportunities in the data usage for the public health injuries surveillance appeared.
• Injury practitioners with limited resources need to decide on specific injury causes and population sectors that are to be targeted first for the effective prevention of such incidents. This decision can be difficult due to the mechanism of the problems, global nature, demographic disparity, and large burden.
• Hence, local practitioners, equipped with the up-to-date data, support of and guidelines from policymakers, stakeholders, and community leaders, and required knowledge and skills need to determine intervention efforts with the greatest potential for reducing community costs, improving the quality of life, and reducing mortality and morbidity. Such interventions together with efficient partnership and local insight can result in a significant decrease in the injury and violence rates and minimize adverse health effects of injury.
Free Extras
Free formatting
Free email delivery
Free outline (on request)
Free revision (within 2 days)
Free title page
Free bibliography
We Guarantee
24/7 Customer Support
Quality
Experienced writers
Confidentiality
No hidden charges
Works are never resold
No plagiarism
Paper Format
12pt. Times New Roman
Double-spaced/Single-spaced
Up-to-date sources
Fully referenced papers
1 inch margins
Any citation style
• Overall, it can be seen that the injury is a part of everyday life that cannot be avoided and its rates among different populations are significantly high. Hence, in order to deal with it, it is critical to provide effective interventions that have to be based on the scientific research, great community and professional support, and reliable data and resources.
Part II: Injury and Violence Prevention Interventions: An Overview
• The research area of the injury and violence prevention is a growing field of study with the strong scientific base for the effective violence and injury control. Most modern public health initiatives focus on the effectiveness and efficacy of intervention trials.
• In designing and evaluating interventions strategies, researchers in the field of violence and injury utilize the public health model for examining risks and proactive factors, as well as their connection with injuries, in order to describe the problem from the general perspective and to promote the widespread use of different intervention strategies.
• The main goal of the book under consideration is to present results of the intervention trials regarding the unintentional violence and injury prevention. The text is aimed at both researchers and practitioners. On the basis of this knowledge, they can assess existent and develop more efficient prevention strategies and tools.
• A preventive intervention is a strategy or set of strategies that can be used for attaining the goals of the prevention of injuries, reduction of the number, and mitigation of their consequences. Measures can presuppose the use of some goods, for example, firearm storage boxes, hip protectors, smoke alarms, and seat belts, guidelines and laws, including the laws that define the permissible blood alcohol limit or prohibiting individuals, convicted of intimate partner violence, to own firearm., environmental changes, particularly, residential fire sprinklers, pool fencing, and speed bumps, and behavioral and communication interventions, including group or individual behavior change strategies, media campaigns, and parent training, for instance.
• Preventive measures can be broken down into active and passive categories. In the first case, the intervention aims at reducing the risk factor, for example, fastening seat belt. In turn, the second category addresses the individual's unintentional behavior in a specific way to gain certain benefits, for instance, childproof cigarette lighters.
• Different classification systems were developed for the categorization of interventions. Preventive interventions were categorized with the help of terms that were borrowed from the clinical medicine. For instance, primary interventions consider the prevention of new cases, secondary targets established disease cases, and tertiary strives to decrease the severity and frequency of disability after the disorder.
• The other classification system includes three intervention levels. It is based on the population risk levels that can be directly applied to the violence and injury prevention.
• The system includes definite preventive measures that target populations, the behavior or personal history of which make them prone to victimization, perpetration, and future injuries. Particularly, they consider individuals that abuse alcohol, elderly people that have a fall experience, and victims or perpetrators of sexual violence.
• The classification system also involves some selective preventive measures that focus on at-risk individuals (particularly, victims of the family violence), common preventive measures that target the general population or subpopulations, and the level of the injury risk.
• A complementary classification system that focuses on preventive and risk factors was developed by William Haddon. Today, it is extensively used in the control of unintentional injuries. The Haddon Matrix is based on epidemiological principles; it describes interventions that target the environment, the agent, and the host.
• The injury prevention host comprises individuals and their behavior or personal traits, for instance, the aggressive behavior toward peers. The injury prevention agent is the source of energy or energy transfer, for instance, a motor vehicle or weapon. The environment is the injury context or settings; it includes both the physical and social environment, for instance, violent neighborhoods or schools.
You may find this article Tips on Writing an Effective Essay interesting
• Another classification system is often called the social-ecological model, and it demonstrates the risk level and proactive factors of interventions. This approach is often used in violence prevention.
• Interventions in the social-ecological model focus on risks that are influenced by such societal factors as partner violence norms, group risks, which include relationship factors with intimate partners, families, or peers, individual risks, for example, the medication intake, and community risks, including drinking, enforcement of driving laws, or high levels of the youth violence.
• Intervention strategies can vary in different dimensions, one of which is a population-based intervention. The public health attempts to separate from the areas of mental health, criminal justice, and medicine. Traditionally, it defines and utilizes own approaches to interventions that are population-based. The main goal of such approaches is to cover a large number of individuals by addressing a group, but not a person.
• Familiar population-based interventions focus on infectious diseases through vaccination programs and safe water systems, for example. Similar programs in the violence and injury prevention involve society and community-level interventions. The unintentional injury prevention area considers infectious diseases; it emphasizes interventions at the level of a society, community, and environment.
• The benefits of interventions at the societal and individual levels can achieve the public acceptance with the help of the participation of more social and behavioral scientists in this research area. The violence prevention area decided to take a different tack. Interventions utilize interpersonal and individual approaches, but there is no increasing recognition of some societal and community factors that influence one's behavior and choice.
• The next issue considers behavioral, societal, and environmental interventions. Most violence and injury practitioners and researchers realize that a mix of technological, legislative, behavioral and environmental solutions is critical in the adoption of a safe behavior. However, legal, engineering, and environmental approaches can be considered attractive due to the protection potential of the whole population.
• However, even in the case of availability of such legal, engineering, and environmental intervention approaches, it is crucial to demonstrate the importance of achieving the acceptance, feasibility, and efficiency in communities that will decide to use them. The same situation is with policies and laws that have to be enforced and widely known in order to ensure an effective injury or injury risk reduction.
• Proponents of legal, environmental, and engineering interventions often argue against the use of educational and behavioral interventions. As a rule, an intervention that only provides information is not successful in the management of the risk behavior, but there are some exceptions. A well-designed behavioral intervention is more than a mere provision of information.
• Based on the theory of behavioral interventions, such strategies focus on proactive and risk factors and provide opportunities for the development of required skills, as well as the reinforcement and support of the behavioral change, that have been repeatedly reported to be efficient in managing the variety of health-related risks and behaviors.
• From the historical perspective, public health has always focused on preventive intervention in order to change an upcoming or proximal risk, particularly, limiting the youth access to alcohol and drugs, which is strongly associated with violent behaviors and environmental hazards.
• Preventive interventions also include the promotion of health and general well-being of the society by building a psychological and social resiliency and mental health, as well as by reducing long-term and distal social determinants, including racism, stigma, and poverty.
• The Centers for Disease Control and Prevention provide supervision by promoting positive behavior in children and building societal norms that target health improvement and risk reduction.
• Brief and short-term interventions are rather insufficient in managing the person's risk exposure during a lifetime. Thus, parents can successfully teach their children to wear bicycle helmets while riding; however, as children expand their peer network and become more mature, they can fail to consider other crucial and life-saving actions and behavior.
• The most important intervention approach in young children is provided by a caregiver or parent as a part of their supervision and responsibility for keeping children safe. With the development of motor and cognitive skills in children, interventions can be designed in a way so as to encourage them to engage in the healthy and safe lifestyle.
• At the same time, communities have to provide the environment and tools that can encourage or reinforce safe behavior, for instance, by making all playgrounds safe. Such examples prove that the update of the intervention design is highly critical in meeting developmental needs of both children and adults at different life stages.
• Examples of the changing nature of interventions at different life stages are activities and strategies that can prevent the youth suicide. In preschool years, universal interventions include interventions that target the promotion of the physical and emotional well-being of a child, particularly, physical activities, interventions aimed at building social competence and self-esteem, or positive parenting.
• Every year, a lot of men, women, and children in the US experience acts of physical violence that range from minor bruises to deathly cuts. In such a manner, in 2002, more that 49,000 Americans died due to the homicide or suicide, while millions of people suffered even more from violent nonfatal injuries.
• The problem of violence is rather widespread, and many people even believe that it is inevitable. Hence, solutions have to be reactive; they should focus on how to work with people that commit violent crimes and those that are victimized as a result. Such solutions are usually provided by victim service organizations, law enforcement agencies, and criminal justice.
• Violence can be predicted on the basis of various contributing factors; consequently, it can be prevented. Such idea explains the logic behind developing and implementing proactive solutions and paying more attention to the selective and universal preventive approaches.
• The emergence of violence as a public health problem was explained as a connection between the public health perspective and violence at the Surgeon General's Workshop on Violence and Public health in 1985. Consequently, many people believe that violence can be considered a public health problem.
• The understanding of violence as a public health problem is now a widely accepted approach all over the world. The 49th World Health Assembly of WHO stated that violence was a leading public health problem on the global scale. Consequently, violence prevention must be a public health priority at a worldwide level.
• The issue of prevention is considered by various authors in terms of sexual violence, elder mistreatments, IPV, youth violence, suicide, and child maltreatment despite a great difference in required solutions. Nevertheless, there exist some similarities that are to be analyzed, as well.
• Some fields of science focus on testing and developing preventive interventions. Elder mistreatments are considered a modern area; therefore, there is a great need for researching proactive factors and modifiable risks because authors provided neither strategies nor a recommendation for the prevention of elder abuse.
• Sexual violence, suicide, IPV, and child maltreatment go first, but they have more evidence-based research background in comparison to the elder abuse. Today, all these areas have a certain research base on the risk factors, multiple promising strategies, and some recommended preventive strategies.
• It is believed that the field of violence has a better research base in terms of proactive and risk factors as compared to other ones. Nevertheless, it is crucial to continue the etiological work in this regard. There are different types of violence that are characterized by varying proactive and risk factors; as a result, different prevention strategies are needed.
• While intervention strategies are tested and designed according to the best available data concerning proactive and risk factors, the etiological work has to continue because there are intricacies in more advanced fields that can be difficult to understand.
• An in-depth study of proactive and risk factors, particularly the most critical ones, will help systematize and improve the existing prevention efforts.
• Despite many differences in the research on various types of violence, there are many similar issues. Firstly, almost all researchers focus on developing comprehensive and effective approaches. Violence in all forms is based on the interaction of complex factors and multiple levels. Because of such complexity, approaches that utilize only strategy are highly unlikely to provide an effective problem-solving at the community level, in spite of the strategy's strong scientific evidence.
• Considering the problem of the child maltreatment from a more ecological perspective encourages researchers to develop a mutual support system and community-wide shared responsibility. The two are based on a shared moral responsibility that aims at enhancing the protection and healthy growth of children. Additional support for the comprehensive investigation is provided by a similar analysis of risk factors.
• The comprehensive approach of violence prevention can affect shared risk factors and, finally, some types of violence in the same community. A comprehensive suicide prevention program was implemented by the U.S. Air Forces; it addressed not only the decrease in the number of suicides but also the eradication of violence and other violent offenses.
• The new and better ways of violence prevention have to focus on the idea of developing, testing and adopting new violence prevention strategies. Both practitioners and researchers have to be open to the possibility that their approaches can have a negative effect and differ from the initial hypothesis and intended results.
• In the research on violence prevention, the issue of unintended consequences is not new, but increasing costs of the victimization or perpetration are so dire that the attention to such an option is highly important.
• Preventive interventions can be critically analyzed by questioning their goals. Even though a practitioner's decision regarding the type of the prevention intervention to be used has always been made under the conditions of complete uncertainty, it is critical to understand the extent, to which the application of the available scientific evidence helps in filling any evidence gaps.
• Practitioners are able to make more informed and certain decisions about the required intervention in order to attain successful outcomes in the local context.
• The strongest evidence of the intervention effectiveness comprises a systematic research literature review that is available in the Guide to Community Preventive Services and the Cochrane Library. They have a strong advantage as they both possess all available literature that is specifically categorized with the view to eliminate any bias.
• The literature review can help minimize the possibility that some isolated inconsistent data will result from some chance factors or unusual conditions and will provide some misleading information.
• Systematic reviews can provide some useful information regarding the consistency of intervention effects in specific settings, as well as generalizability issues and factors that can influence the effectiveness of an intervention. The information provided by systematic reviews can be valuable in guiding the implementation efforts and defining the future research questions and goals.
• In the case of numerous interventions, the systematic evidence review is yet to be conducted. Results of one or several well-designed and extensive studies that are not refuted by other evidence can enhance the reasonable confidence in the intervention effectiveness; in some cases, it can be indicative of a promising venture.
• All considerations can be broken down into several specific categories, including a very strong rationale as a solution to a well-documented problem (for example, the use of booster seats to prevent injuries in children from lap belts) and a close analogy between the intervention under consideration and previous interventions that demonstrated effectiveness, as well as physical and chemical laws as they are applied to safety devices and improvement of products.
• In the case of the lack of evaluation studies, assuming the effectiveness based on the consideration is a reasonable and common practice. Nonetheless, in the evaluation, it is highly important to be certain that any unintended negative consequences were avoided and assess whether the intended effects were attained.
• A substantial number of interventions that were intended to provide effective violence and injury prevention did not have a strong evidence base that could support its effectiveness. Therefore, they had to be used only if the primary goal of the interventions was to study their effectiveness or in the case of no other available, feasible, and well-supported alternative.
• In some cases, two researchers can consider the effectiveness of a similar scientific intervention from different perspectives. The main point is that in studying the effectiveness of an intervention, some scientists utilize limited evaluation tools, for instance, randomized controlled trials. Meanwhile, other researchers use methods of the border evaluation.
• Practitioners must choose the evidence level according to own preferences before adopting any intervention. In some cases, results can provide substantial evidence and prove that some interventions are ineffective or even harmful. Consequently, such interventions have to be avoided.
Part III: Interventions to Prevent Falls in Older Adults
• Falls are considered one of the most serious problems that face older people; they cause a tremendous number of disability, mortality, and morbidity cases. At least one-third of community-dwelling people at the age of 65 years and older fall every year.
• In 2002, in the US, the fall caused 12,800 deaths and 1.6 million requests for the medical assistance. Besides the physical injury, a fall causes serious social and psychological consequences. Fear of falling and the loss of self-confidence can limit the mobility and physical fitness, and increase the fall risk.
• According to the economic analysis, in 2000, the direct medical costs for nonfatal and fatal injuries were 19.5 million of dollars. Out of nonfatal injuries, 63% required hospitalization, 21% were treated in the emergency department, and 16% were treated in outpatient settings.
• In general, in the US, falls account for 6% of all medical expenditures in people at the age of 65 years and older. This part focuses on the overview of the available knowledge about fall risks factors, the implication of the public health practice, evidence for the implementation of different intervention strategies in specific settings, and the necessity of the future research.
• According to the epidemiologic studies, different fall risks factors were identified. They can be classified into two broad groups of intrinsic ones, which originate in the body, for example, visual deficits, balance disorders, leg weakness, and extrinsic ones, which originate outside the body, for example, environmental hazards.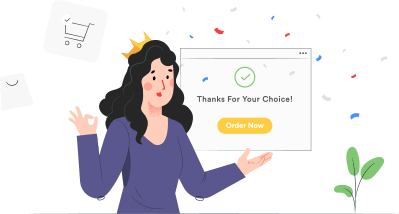 Top Writer Your order will be assigned to the most experienced writer in the relevant discipline. The highly demanded expert, one of our top 10 writers with the highest rate among the customers.
Hire a top writer for

$10.95
• The most critical risk factors include the intake of psychotropic medication, depression, functional limitations, arthritis, visual impairment, difficulties with balance and gait, falls history, and the muscle weakness. Falls rarely have a single cause because most of them are a result of multiple risk factors, and the chance of an incident increases with the number of present factors.
• The high rate of fall incidences in older people combined with their high proneness to injury that is usually a result of the age-related physiological changes, including slower reflexes, delayed reaction time, decreased strength and endurance of muscles, and chronic conditions make a fall a highly dangerous occurrence.
• The ways to prevent falls and fall-related injuries can be found in independence and function. Most of the main risk factors are potentially modifiable, particularly environmental hazards, vision impairment, medication intake, and muscle weakness. It was proven that an intervention, which addresses multiple risk factors, can reduce the fall rate in the community-dwelling seniors significantly.
• A great number of meta-analyses and systematic reviews have assessed the effectiveness of various interventions in preventing falls in older adults that live independently, as well as in some living facilities. The reviews considered only randomized controlled trials that provided valuable information about outcomes of falls and their number. There are five community-based types of intervention that managed to reduce the risk of falling.
• The clinical assessment and risk reduction are considered one of the most effective fall prevention interventions. They rely on the individualized clinical assessment of fall risk factors; it was performed by a physician in line with strategies that aimed at the reduction of such risks.
• A set of interventions that were analyzed with the help of the clinical assessment and risk reduction managed to lower the falling risk by 18% and to decrease the average number of falls by 43%. An intervention can be considered effective based on the post-fall assessment in an outpatient clinic. It is followed by home visits of an occupational therapist, during which a patient is provided with required knowledge and advice about the home safety and id assisted with some modifications of the environment.
• Other effective interventions used exercises that aimed at the improvement of endurance, flexibility, strength, and balance. Exercise interventions managed to reduce falls risks by 12% and the mean number of falls by 19%.
• Exercise interventions can involve individualized in-home programs and such activities as the balance and gait training, tai chi group, and strength building. The exercise proved to be effective in the reduction of falls when it was included in the multi-component intervention.
• Another critical issue is the medication management. Studies proved that the psychoactive medication, especially sedative one or hypnotics, antidepressants, and benzodiazepines increase fall risks. Modifying and reviewing the medications intake list reduced fall rates, especially when being included as a part of the multicomponent intervention.
• Also, an effective intervention can involve some multicomponent programs, the main goal of which is to incorporate such components as the physical therapy, in particular, exercises for the strength, medication management, balance and gait improvement, environmental modification, risk-factor screening, and others, including referrals to healthcare providers for the treatment of chronic conditions that can help manage fall risks, improve vision, and educate on the assessment of fall risk factors.
• One of the intervention types is the home assessment and modification, despite a lack of evidence that can prove that the home modification alone can reduce fall risks. However, home assessment and modification can be effective in the reduction of falls when it is performed by trained professionals, including occupational therapists, and when it is focused on those individuals at risk.
• Interventions in acute care hospitals and nursing homes in comparison to community interventions have been less researched. The fall prevention in most health care settings includes the initial fall risk screening at admission and some later sessions mixed with intervention with the view to addressing the identified risks.
• Older people have to be asked about falls that they have experienced. In the case they have fallen previously, additional information about circumstances must be collected, as well. In low-risk seniors, a usual primary health care visit has to include a brief screening assessment. The assessment identifies the fall risk factors of a certain individual, including environmental risks, functional status, and chronic conditions.
• People at high falling risk have to receive a more detailed and comprehensive assessment that has to cover a complete personal history, including all circumstances, the mobility problem, chronic and acute medical conditions, and current medications intake.
Struggling with your essay?
Ask professionals to help you!
Start Chat
• People at high falling risks should undergo an examination of balance and gait, vision, lower extremity joint function, basic neurological function, including muscle strength, mental status, proprioception, tests of extrapyramidal, cortical and cerebral function, reflexes and lower extremity peripheral nerves.
• Interventions in older people have to address the patient's risk assessment results and use appropriate approaches. Such interventions usually include gait training, exercise programs that involve balance training, modification, and review of the medications intake list, appropriate use of assistive devices, postural treatment, and elimination of environmental hazards.
• Interventions for individuals in long-term care and assisted-living settings have to include staff education programs, modification and review of the medications list intake, gait training, advice on the appropriate use of assistive devices.
• An additional intervention can be used with the view to strengthening bones, particularly antiresorptive agents, vitamin D, calcium, hormone-replacement therapy that showed an ability to reduce fracture rates. However, with the possible exception of vitamin D, these agents cannot reduce the fall rates.
• Footwear changes can improve intermediate outcomes including the sway and balance, but it was not proven that they could reduce falls. Nonetheless, the recent study discovered that wearing no shoes significantly increased the fall risk.
• Another promising strategy is a special protector for the reduction of hip fractures if a fall occurs. However, more research has to be done in order to improve staff compliance and patients' adherence with the view to evaluating the effectiveness of these devices in institutional-based and community-based older people.
• Overall, fall risk factors and prevention strategies have to be researched further; special attention has to be paid to the fall injury surveillance and data collection improvement, development of the fall risk assessment tools and validity in all settings by tailoring the most effective fall prevention approaches to specific populations of older adults, identifying strategies of the fall prevention in the high-risk seniors at nursing homes and hospitals, and conducting research about obstacles to adopting and sustaining the provision of interventions.