05.10.2020
Category:
Nursing practice is one of the most demanding areas in the medical sphere, which requires vast knowledge and good decision-making skills. This part of a healthcare system demands lifelong studying, practice, and career development. The personality of a nurse is usually unnoticed due to the authority of a doctor, though the nurse's contribution and responsibility are as essential as those of the physicians are. Moreover, nursing practice is closely associated with a sophisticated approach to social affairs. Thus, nursing assistance is related to the constant adaptation to the global social changes promoting physical, psychological, and mental help as well as assistance for disabled people in solving their everyday problems. Furthermore, this medical profession is regulated by legislative and educational standards. In addition, a professional nurse should maintain specific knowledge of philosophical conceptions, which may be applied in practice. Although I have achieved some progress in my personal nursing practice and have appropriate skills and advanced knowledge, I feel an acute need to extend the understanding of the philosophical conceptions within the established metaparadigms and apply my personal concepts.
Autobiography
I am Jessica Ramos, and I live in Miami, Florida. I am married and have two daughters, aged 11 and 8. My personal history of nursing has started recently. I became a registered nurse 3 years ago and acquired an excellent opportunity to take an active part in the process of medical assistance to people. My family and personal experience are the main factors that guide my decision-making. Now, I realize that my personal life experience contributed to this aspect of nursing. I love my family and understand that a nurse is a parallel reflection of a mother in the social mirror. It is my explanation of a nursing role in the world in the symbolical aspect. I must not only apply my skills during work, but I also should love my job in order to enhance my progress and use personal philosophy concerning the issues of metaparadigms. I have acquired my ADN and BSN degree. It is not only a process of education: it includes essential practice and experience in the clinic. In fact, I have gained an exceptional understanding of what nursing is there. Currently, I am a Director of Nursing in the Ambulatory Surgical Center. The center specializes in ophthalmology. I have acquired comprehensive knowledge there and now I realize that the more I improve my skills the more I feel a need to study further. It seems that 3 years is enough to learn to nurse, but this profession demands constant education and practice because reality and direct communication with patients are complicated and challenging. Moreover, I have worked in a Medical-Surgery unit and I am currently pursuing an MSN – ARND, specializing in family issues. I am also interested in other theories, concepts, and approaches in nursing and I would like to extend my knowledge and learn about new philosophical concepts concerning the importance of nursing. Therefore, I have visited different countries with the purpose to observe various aspects of nursing practice and philosophy. I have traveled to my motherland Cuba as well as Mexico, Jamaica, and the Bahamas, and I am going to see Europe. Such experience can help to observe different identifications of a nurse's role and suggest appropriate theories in order to create a personal nursing philosophy and apply it in practice.
Metaparadigms
A certain system of metaparadigms has been created to enhance nursing assistance and achieve some standards. It is a framework for the conceptual model of the medical aid and assistance performed by qualified personnel. Masters (2012) generalize it as the most global perspective of discipline and distinguishes its four concepts: person, environment, health, and nursing. Thus, the concept of the person is the most important since it is a unique aspect of living energy and experience. The personality is a complicated field, and no type of knowledge or skills and practice is enough to predict the situation or the problem concerning the human being. The metaparadigm of a person includes the exceptional characteristics of a dynamic multidimensional unit that has personal feelings, senses, ideas, position, and concepts. The person with a problem is a single event, and no practice can be prepared for all the cases. This metaparadigm was sometimes confusing for me because of my lack of philosophical understanding and practice. Now, I realize that this dimension demands great respect for values, responsibilities, and politeness concerning racial, religious, ethnic, cultural, gender, and age issues. Thus, a nurse must be highly educated and aware of the intellectual, spiritual, psychological, and physiological issues of a person in order to establish appropriate relations and provide quality medical aid. Personally, I understand that a human being does not only have biological characteristics and health problems but also social rights and unique traits, which should be taken into consideration. I pay much attention to the aspect of interpersonal relations between a patient and their family. I try to apply my own family practice in order to understand the level of pain, fear, and love in a particular situation with the purpose to assist in overcoming hopelessness and create a favorable environment.
The best affiliate program!
Invite your friends and get bonus from each order they
have made!
Order now
Read more
The metaparadigms of the environment are the settings and surroundings of a person during the process of recovery and treatment, which are associated with the concept of adaptation of the person to new circumstances and conditions. Adaptation is the part of existence, which is a possibility to survive in the world by attaining new characteristics. It is both physiological and psychological stress that includes many dimensions, such as beliefs, understandings, values, customs, expectations, and hopes, depending on personal energy and possibilities. Thus, it is a unique and exceptional case since everyone perceives the environment differently. However, I view the concept of environment in the nursing practice as a mutually interrelated process of adaptation with the help of skillful nursing assistance. Every nurse should not only have a profound knowledge of medical help but also take into consideration ethical issues and personal socio-cultural aspects. Fawcett and DeSanto-Madeya (2013) have conducted researches in the sphere of this metaparadigm and proved important organism's responses to the environmental changes, which depend on the cognitive abilities, adaptive capabilities, and previous conditions and wealth. The nurse cannot be properly aware of all these issues; therefore, all the cases are unique. The environmental concept is not only a blind fulfillment of the working duties; it is a possibility to facilitate the process of treatment and assistance making it more comfortable. I consider comfort and environment essential parts of effective medical aid. It is challenging for me to determine the ideal conditions and environment for patients as I must be attentive to their personalities and unique social, physical, psychosocial, economic, and political aspects, which may affect their health.
Furthermore, health is the third essential concept of nursing practice metaparadigms. However, health is not an absolute concept. It is a condition of a human being, which can derive from the sequence or synthesis of general wellness and mental or physiological problems. It is a system of dynamic changes in the life of a certain person and it depends on the multiple issues of existence: the nature of social, cultural, physical, psychological, and economic domains. The concepts of wellness and illness are also interrelated. For instance, in my personal practice, I have observed many patients having a variety of health problems, the most serious of which they survived. In contrast, people with less serious issues became weaker day after day without any logical explanation. Thus, the dimension of health is relative as well and the demands for the nurses in terms of their practices and attitude toward their profession. Moreover, I reject old ideas that health is a condition free from disease. I believe that health is a concept with individual features: "It is a positive function of a human existence that serves to enhance the quality of life" (Basford & Slevin, 2003, p. 20). The contribution of a nurse is significant since they can change the personal perception and help to attain a new level of understanding, thus allowing a person to solve their problem. The challenge for me is to understand how a patient comprehends health in general. It can be an actual source of disease with individual peculiarities. Health is a broad concept determining subjective experiences, optimal functioning of the body, mind, and spirit (Stevenson University, n.d). A nurse should maintain not only the process of recovery but also the way a patient understands the concept of health.
You may find this article Marvelous Nursing Essay Writing Service useful.
Consequently, the importance and the role of a nurse provide the basis for the formation of the fourth metaparadigm of the nursing practice: the nurse. It is not only an essential profession but also a serious discipline in the sphere of medical aid and assistance. The role of a nurse depends on the following factors: knowledge, theory, practice, and analyses. The purpose is to safeguard the human wellness in the framework of a comfortable environment in order to achieve the necessary state of health. The theoretical aspect is essential since it helps to provide quality help, but a nurse should accumulate practical skills and develop a personal philosophy of attitude, relations, communication, prediction, and understanding. In addition, critical thinking, the ability to make the right decisions, quick reaction, politeness, and the ability of compassion regulate the nursing work. I believe that a nurse is not only a specialist in the medical field: they also play the role of a psychologist, politician, advisor, or even a priest in some cases. A nurse can deeply analyze the family issues of a patient with the purpose to acquire essential information. Therefore, the aim is to help a patient without harming them: one may even require playing the role of the patient's family if the person is lonely. However, all the actions have to be within the framework of the nursing curriculum and competence. In my opinion, nursing is more than a profession: it is a total devotion and acceptance of responsibility under the legal regulation. Being a student, a future nurse must realize, "The systematic method for providing care is composed of five interrelated phases: assessment, nursing diagnosis, planning, implementation, and evaluation" (Stevenson University, n.d.). Thus, a registered nurse is aware of their great responsibility and has their own evaluated and personally developed a philosophy of practice.
Personal Concepts
In the framework of my personal practice and communication with other nurses, I developed two additional concepts: morality and family. These metaparadigms may be considered derivations of the known, established domains, but I recognize their uniqueness and absolute nature. My personal practice demonstrated that the four dimensions have a direct connection to morality. Therefore, my work should not violate the main rules of morality. There should be a scheme or method of performing the nursing practice, the perfect form of which is based on morality. I faced moral conflicts many times at the workplace being sure that I would act in accordance with instructions and legislative regulation. For instance, an old woman who had severe ophthalmologic problems and could not understand it kicked the nurses approaching her. She did not receive the necessary help because she refused it. The lack of psychological assistance of the nurses caused the misunderstanding and the patient's feeling of loneliness. Nurses make a moral commitment and take the necessary measures to protect people's dignity (Fawcett & DeSanto-Madeya, 2013). Concerning the aforementioned example, the nurses did not act against the woman's will. However, it was also immoral to be indifferent. Furthermore, many issues of morality concern the aspect of family and family relations. The nurses usually take an active part in communication with family or substitute this concept when the patient is lonely or a disabled person. Nursing applies many methods in work with families, but this domain is not viewed as a separate concept. It is a unique system of particular exceptional beliefs, needs, economic, cultural, social, and other factors. Working with the patient presupposes an intentional penetration into this concept. Once, I faced the following problem: a person suffered serious damage because of home violence. The woman suffered though did not recognize it. My job concerned only medical aid. However, I realized that nurses should take an active part in addressing such situations as well as providing psychological assistance and posttraumatic syndrome treatment. The problem is to maintain balance in terms of interfering with family issues. Fawcett and DeSanto-Madeya (2013) propose many guidelines and theoretical sources for exploration and assessment of the family problems. I agree that in nursing practice, it is necessary:
1. To regard the aspect of a family as a separate metaparadigms as well as morality;
2. to provide certain changes in the education of nurses and apply some innovations concerning the exploration of moral and family issues;
3. to provide nurses with more opportunities in terms of law regarding the concept of family and morality;
4. to initiate the intercultural integration of nursing practice with applying effective international practices;
5. to use the theories of famous ideologists in the sphere of philosophy.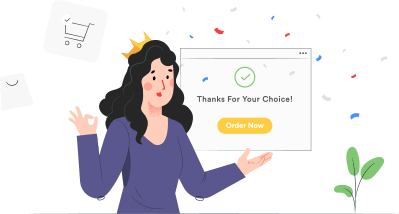 Top Writer Your order will be assigned to the most experienced writer in the relevant discipline. The highly demanded expert, one of our top 10 writers with the highest rate among the customers.
Hire a top writer for

$10.95
The philosophy of utilitarianism can serve as a perfect basis for the educational system of nursing. Utilitarianism is a philosophical concept that regulates the behavior of a person with the purpose to predict the consequences and make the situation beneficial for people. Although this philosophy seems to be utopian and unrealistic, its basic principles can contribute to the nursing practice development in the framework of the four metaparadigms. The principle of the greatest good in nursing and medicine, in general, can serve as moral rules and ethical concepts for personnel. Moreover, utilitarianism can stimulate medical workers to develop algorithms to predict the situation and prevent fatal mistakes. Thus, I have integrated a number of important concepts and ideas, which strongly regulate my behavior, into my personal philosophy. In addition, I have noticed that various countries in the world have different approaches to the theory of nursing practice and have sometimes opposite philosophies. My interpreted nursing practice appeared to be a transcultural theory and philosophy. The health promotion model, skill acquisition, role theory, and change theory have been integrated into my philosophy and practice after the nursing experience in the form of personal perception and analysis rather than during my education. Moreover, when I faced the most complicated cases, the knowledge was gradually becoming a part of the new experience.
To conclude, my work should constantly develop and integrate new theories, philosophies, and tendencies from various countries around the world. It can potentially affect the concept of the profession and create a chain of new ideas within the main meta paradigms, which are the conceptual frames for applying standards in the nursing practice. There are four concepts: person, environment, health, and nursing. All of them create an interrelated system that influences the discipline. However, I believe that it is possible to distinguish two additional concepts: morality and family. To my mind, these domains can be useful for nursing investigations as a way of attaining new practical skills. Moreover, intercultural integration and the philosophy of utilitarianism can be instrumental to the consequential theory of nursing.