05.11.2020
Category:
Hiring talented employees is vital to the success of any organization. Thus, companies need to establish a comprehensive recruitment process that would ensure they attract and retain talent. However, recruitment managers often find it difficult to fill certain job vacancies. In case the recruitment process is not done in an effective manner, an organization is likely to end up with the workforce that is unqualified, lacks diversity, and may not have much interest in their work. The success of an organization highly depends on the type of strategy it will adopt to recruit its employees. The paper will comprehensively look into the various strategies that are used by organizations to recruit external talent.
Recruitment Strategy
An effective recruitment strategy often contributes highly towards the procurement and retention of high-quality talented employees (Orlitzky). The job market is becoming more competitive day after day, and there is a significant growth in skills among the potential employees. The environment therefore forces recruiters to be more selective as they pick the candidates, and failure to do this may eventually have a negative impact on the organization in the long run. Some of these impacts may include the high expenses incurred in the development and training of employees arranged to counter the likelihood of high turnover rates and poor performance (Orlitzky). The two effects are often likely to reverberate into certain employment aspects such as productivity, morale, and corporate culture preservation. Recruitment strategies, therefore, play a key role in determining the quality of an employee's performance. Furthermore, the organization should reconsider the existing recruitment strategies if the given strategy led to hiring employees who showed poor performance in the past. During the times when the economy is in a good shape, the organizations need to be more aggressive with their strategies to ensure they stand out to the target applicants and effectively convince them they will be good employers.
Even though in some circumstances the aspect of carrying out internal recruitment is recommended due to its cost effectiveness, since the organization may search for employees by posting job vacancies in the organizational newsletter, internal recruitment is often inconsistent as it may attract a limited number of potential candidates required for a given job opening. Therefore, most organizations have resorted to the use of external recruitment strategies to acquire talented individuals (Breaugh).
External Recruitment
The term external recruitment refers to the actions that are intended to bring a given job opening to the attention of the potential employees outside the organization (Christensen, Hughes and Rog). The organization further needs to ensure that a potential candidate is encouraged towards making a decision to accept the job opening in case he or she possesses the necessary qualifications and skills. There are several cases when an organization might want to arrange external recruitment. First, when the position is introduced into the company for the first time or is an upper-level position and there are no qualified internal recruits in the organization to draw from. Second, when the new talented recruit has a high capability of providing the organization with new ideas that may contribute towards the success of the organization. Staff in an organization who are recruited using the internal mechanism often tend to think alike and may not contribute much towards the innovation in the organization (Orlitzky). Finally, recruiting external talent enables the company to strengthen its position while at the same time weakening the grip of the competitor in the market. This is because looking for talent outside enables organizations to target employees that have played a key role in creating a successful competition when working for their rival organizations (Taylor and Collins). Hiring the candidates that have proven track record for working in competitor firms often allows organizations to know what their competitors are doing successfully and use this information to stay ahead of their major market competitors.
However, conducting external recruitment of talent has its downsides in certain circumstances. It is time-consuming, expensive to conduct, and in some cases it may become difficult to source for qualified profiles (Taylor and Collins). The other disadvantages may be candidates demanding high benefits and salaries and the likelihood that the candidates that have been sourced quit the job they have been assigned to within a very short period if they feel uncomfortable in the new organization.
The best affiliate program!
Invite your friends and get bonus from each order they
have made!
Order now
Read more
It is further important to note that conducting an external search process is often a marketing strategy since it gives organizations the chance to promote themselves and the various opportunities for employment that they have (Hughes and Rog). This aspect is often vital as it increases the reputation of the organization as a good employer resulting into more talented candidates applying for the available open positions. The process of conducting external recruitment should therefore be well managed, fair, and transparent. The candidates sourced externally should be treated with respect and provided with equal opportunities with the existing employees.
External Recruitment Strategies
Organizations can apply several strategies to acquire talented employees in the job market. These strategies include referrals, campus recruitments, websites, job adverts, recruitment agencies, and job portals (Hughes and Rog).
Social Media
The most popular strategy that is currently used by many organizations worldwide to attract a wide pool of external talent is the use of social media (Breaugh). Using LinkedIn, Twitter, MySpace, YouTube and Facebook has provided an excellent platform to obtain the media presence and attract a larger number of workers (Hughes and Rog). The main goal of adopting the social media as a recruitment strategy is to create a positive buzz around the organization through touting interesting culture sharing stories about successful employees working for the organization and their achievements. Another advantage is that even small organizations have the ability to use this new technological tool to post various job openings on their pages as part of their status updates. Using social media as a tool for recruiting new talents is often relatively inexpensive, but there are still aspects to consider when applying the strategy. For instance, tweeting about a job vacancy might often spark great interest from candidates, but it is important for an organization to show itself as an employer early on before posting any job opening (Breaugh). Social media professionals often advise that using social media as an external recruitment strategy is to mainly engage and interact with individuals before the organization is viewed as a potential employer. Social media platforms such as LinkedIn have given job searchers the permission to freely place their resume online without having any fear of retribution from their current employers. Many organizations also use YouTube videos to comprehensively promote themselves. The videos often have a direct link that guides the viewers to the organization's website where they can apply for a given job opening (Breaugh).
You may find this article Buy Cheap Essay Assistance useful.
On the other hand, Facebook provides a free platform for posting jobs in a Facebook marketplace (Taylor and Collins). An organization can also start a page that it can use effectively as a recruitment tool. Some organizations have adopted the use of Facebook ads, which are often paid on a pay per click basis by potential recruits. The Facebook ad technology allows specific Facebook keywords or regions to be targeted. Finally, there are managers of given organizations who choose to use their personal Facebook pages to post updates about the existing job opportunities and then ask people who might be interested to address them privately (Taylor and Collins).
In other words, the strategy of using the social media not only provides organizations with a pool of talented individuals to choose from but also allows for a one on one engagement with the individual, so that an organization can develop a personal ground for interaction with the individuals before it is seen as a potential employer.
Employee Referral
The strategy of using employee referral has often been rated by surveys as the most commonly used and best method of recruiting external talent for an organization (Breaugh, James & Starke). There are four main reasons why using the existing employees as a tool for sourcing job candidates is effective (Breaugh). First, employees tend to value their personal reputation and will strive to refer those candidates only that they have faith in and who they believe would become good employees for the organization. Secondly, the existing employees are in a position to provide the candidates they refer with a realistic information about the given job, thereby giving the prospective applicant a chance to make a personal decision on whether the available position is a good fit. The third aspect is that the current employee will play an important role in helping the person they refer to easily settle into the job once they have been hired. Finally, through this strategy current employees can make their relatives or friends who are talented and have the necessary qualifications, skills and experience but who are not active in the job search market to be aware of a given job opening. The individuals that are hired through employee referral often possess better job qualifications, and in most cases they end up being better employees (Breaugh and Starke).
However, using referrals of the existing employees is not always a panacea. First of all, the employee that has been charged with the referral must have a total commitment to the organization and have a comprehensive knowledge and information of what the available job entails. Another issue to consider is the current workforce diversity, since a workforce that is non-diverse often fails to bring the available job openings to the attention of women or minority groups such as those with disabilities. Also, this method may lead to widespread nepotism, where an organization ends up hiring relatives of the organization's current employees (Breaugh).
In some cases, organizations provide various incentives that require their newly employed staff to stay with the organization for a specified period. The incentives provided by these organizations include employee gift cards, financial incentives, and referral raffles (Orlitzky).
Websites
Organizations are widely using their websites as an effective method for recruiting talented employees. This strategy enables an organization to post a list of the available job openings on their websites and provide potential job seekers with the procedure of making an application for a given job opening (Breaugh and Starke). Organizations further provide a platform through their websites where potential job seekers can drop their resume and personal information describing why they should be considered for future employment by the organization. However, there are some highly recommendable elements of a website for recruitment that organizations need to include before using the website as a tool for recruitment. An effective organizational website should grab the attention of the viewer through the use of good design. Websites that have boring looks often act as a turn off to talented potential employees (Breaugh and Starke). Another aspect is that an effective organizational website must be easy to navigate and should only require a few clicks to access. A website that takes time to access often turns away many individuals who might have the desirable qualities required by the organization for a particular job. Another aspect that organizations implement through this strategy is ensuring that the information that they post on the website is important for the job candidates and that their websites provide an easy and effective way through which the individuals can post their resumes. Some organizations have also employed the use of videos on their websites to provide a comprehensive workplace tour of the organization (Breaugh and Starke).
Campus Recruiting
Campus recruitment is another strategy deployed by many organizations to recruit external talent (Breaugh). Universities and colleges often form an excellent field to source from and find new candidates, especially when the job opening is on the entry level position. Universities and colleges often supply organizations with individuals who lack work experience but have a wealth of knowledge about the job gained through formal training in the specified field (Breaugh). Recruiting individuals from campus enables organizations to gain new talented employees with the aim of training them to become future managers.
The main factors that the organization has to consider before applying the strategy include determining whether the given college or university to source individuals from offers the required majors related to the available jobs and whether the majors provided have a reasonable number of students undertaking them (Breaugh). Another factor that the organization needs to consider is the aspect of student's diversity in terms of the general composition of the students undertaking the majors. Finally, the organization should look on past recruitment prospects by inquiring into how the students who have been employed from the college are fairing in their duties and the number that has been hired from the campus (Breaugh).
For an organization to effectively accomplish this strategy of recruiting external talent, it needs to forge good relationships with various colleges and universities, in particular the placement offices within the given campuses. Organizations also afford the time to attend various events on the campus such as job fairs. Establishing an effective internship program with the given college is also another method that enables organizations to get a close view of the potential employees and enable the students to develop a positive attitude towards the organization (Breaugh and Starke). Furthermore, an internship provides the organization with an opportunity to make a good assessment of a student based on his or her personal skills and the general abilities that the student exhibits over a given period in different situations. The internship program further enables a student to have a close view on what it takes to work for the organization. In most cases, if the internship is well handled with a careful selection of meaningful tasks and fair treatment, it often results in a big percentage of students being hired as permanent employees for the organization (Breaugh and Starke).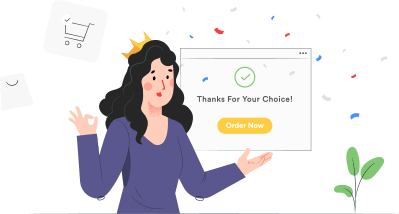 Top Writer Your order will be assigned to the most experienced writer in the relevant discipline. The highly demanded expert, one of our top 10 writers with the highest rate among the customers.
Hire a top writer for

$10.95
Job Board
Some organizations rely heavily on the use of job boards to attract and recruit external talent. There are many types of job boards that currently exist globally, but they can be categorized based on their geographical focus, specificity, and salary level (Breaugh and Starke). The use of a specific job board such as CareerBuilder or JobsInLogistic.com ensures that that the job candidates are likely to gain industry skills and experience and at the same time have a clear understanding of the job requirements. In a similar manner, using of a job board that sets a minimum salary, such as TheLadder.com, enables an organization to effectively locate job candidates who have higher level position qualifications. However, there is no particular type of of board that fits every given situation, and therefore, recruitment managers should always consider the advantages and the disadvantages that come with each type of a job board (Breaugh).
Professional Associations
The use of professional associations is another strategy that has been deployed by organizations in recruiting external talent (Breaugh and Starke). Professional associations are nonprofit organizations whose main aim is to further or enhance a particular profession. Many of the existing professions have their established professional associations, and recruitment managers often establish relationships with these organizations to source for the candidates they need. For example, the Society for Human Resource Management is a professional association that covers the field of human resource and often posts jobs relating to human resource (Breaugh and Starke). Other examples of professional associations include the Society of Women Engineers and the National Lawyers Guild, who post jobs relating to law (Breaugh and Starke).
Events
Certain organizations have adopted the strategy of hosting events such professional conferences, job fairs, and other job-related events which allow their employees to meet new people, network and update skills. The events further enable those participating, especially recruitment managers, to meet a wide variety of potential job candidates. Even though an event may not be held for the recruitment purpose, it still provides a good avenue for meeting people who have the desirable qualification and can fill a currently available position or could work for the organization in the future.
Conclusion
In conclusion, developing an effective strategy for recruiting external talent is pivotal in ensuring the present and future success of any organization. Every organization depends on the qualification, skills, experience and work ethic of its employees, and therefore the process and the strategy of acquiring qualified employees should be efficient and comprehensive. A wrong recruitment strategy in most cases leads to hiring unqualified and unprofessional individuals who cannot meet the standards required for the success of the company. Therefore, various strategies that have been adopted by organizations such as the use of referrals, websites, and social media provide the organizations with a wide platform to interact with potential employees and carefully assess their abilities and skills before hiring, which is essential for the organizational success.