26.07.2021
Category:
Nola Pender is a famous nursing theorist and author who developed the health promotion model in 1982. It is currently widely utilized in practice, education, and research nationwide and worldwide. The model was designed in 1996 and 2004 (Sheehan, 2011). To accelerate healing, ensure good health, and address an HIV/AIDS epidemic, Pender has encouraged developing health promotion strategy, highlighting such aspects as education, professional counseling, and support mechanisms, particularly, in regard to vulnerable population suffering from this incurable chronic disease. During the practical application of Pender's health promotion model, nurse specialists provide vital services and make sure that they are accessible to the most vulnerable population in a non-judgmental, professional, and friendly environment.
The main goal that Nola Pender pursued when developing the health promotion model was to prevent illnesses and help patients pursue better health through comprehensive initiatives, actions, and interaction with caregivers and social workers. Its main focus is to promote and protect health as well as to improve well-being through various means taking into account people's unique features and experiences that affect their further actions. The main sections of the paper include the description of an issue and the practical application of Pender's model with regard to the issue. The health promotion model describes the multi-dimensional nature of patients as they interact with the environment when pursuing health and well-being. To prevent illnesses and promote health among the population, nurses have started to widely apply this model in their professional practice.
The Description of an Issue
Specific Issue
The specific issue described in the paper is HIV/AIDS. This global problem poses significant burden to nurses, caregivers, patients, and their family members. Therefore, the proper resolution of this public health issue has become an integral part of the Affordable Care Act developed in 2010 (Levy, 2017). Nowadays, no one is immune from developing chronic diseases, particularly, the vulnerable population. HIV destroys immune system and triggers the development of other diseases in case no treatment is timely prescribed and taken. Poverty makes Americans even more susceptible to this incurable medical condition. Individuals can lead a healthy lifestyle despite having an HIV status. However, stigma and prejudice surrounding this public health issue prevent people from seeking professional medical help and getting antiretroviral therapy that prolongs one's life. Since the introduction of the Affordable Care Act, healthcare providers have begun to pay more attention to HIV/AIDS, preventive measures, health promotion, and proper education. The inclusion of these aspects in the federal law has become critical for the entire healthcare system as well as for physicians, nurses, patients, and their families (Alligood, 2014). The reference to the ACA is also valuable and necessary to address this public health issue and alleviate the burden it poses.
The Importance of Nursing Profession to Care about This Issue
Nurses pay particular attention to this challenge as the outcome highly depends on their efforts and introduced preventive measures. Healthcare providers frequently refer to Nola Pender's theory as this study helps them recognize basic concepts to determine patients' behavior and act accordingly. In their professional medical practice, caregivers widely apply behavioral counseling as it helps to promote healthy lifestyle in HIV/AIDS population. People involved in nursing profession must be aware of the most recent trends in their field due to the high reliance of vulnerable population on professionals and updates in regard to HIV/AIDS prevention. Healthcare providers and concerned family members can help change sexual health behavior of their patients and close people respectively. If a problem is timely and properly addressed, then the dire consequences of inaction and indifference towards own health will be prevented.
The best affiliate program!
Invite your friends and get bonus from each order they
have made!
Order now
Read more
The Prevalence of HIV/AIDS and Benefits Provided by the ACA
Nurses and clinicians are also concerned about the HIV/AIDS epidemic due to its high prevalence in the United States and across the world. At the end of 2014, nearly 1.1 million persons aged 13 and older were living with HIV infection in the USA; 166,000 (15%) individuals were not aware of their status (Centers for Disease Control and Prevention, 2017). Owing to this fact, the Affordable Care Act has become even more comprehensive, and the federal law also improved access to coverage for all categories of population. Owing to a 50% discount provided on the branded drugs which the ACA cover, patients can significantly decrease their expenses both in short- and long-term periods (Kumar & Gupta, 2012). Thus, coverage has become more affordable as people can save money when taking prescribed HIV/AIDS drugs.
Owing to the ACA, the American citizens can easily get coverage regardless of such pre-existing health condition as the human immunodeficiency virus. Insurers cannot repeal coverage because of application errors, as well as impose lifelong restrictions on insurance benefits. These amendments are significant due to the fact that before the introduction of the Affordable Care Act, HIV-infected and chronically ill individuals faced numerous difficulties when getting health coverage (Masters, 2017). Most of them were dropped from the coverage list, and they did not seek it further due to the fear of denial. The ACA has helped individuals to get coverage and receive necessary health-related services. Moreover, this federal law has provided the option of broader Medicaid eligibility that enables HIV-infected patients to get treatment regardless of whether or not they have reached a specific income threshold. Since then, to become eligible for Medicaid, American citizens should no longer wait for getting a disappointing diagnosis. It indicates that individuals can receive life-extending care and necessary treatment before the severe medical condition has damaged or destroyed their immune system.
The federal healthcare law highlights the value of medical homes, considering that these patient-based facilities can improve the quality of care for chronically ill patients, included those infected with HIV/AIDS. Their establishment and adequate functioning can foster the retention of patients, improve the quality of HIV services, and promote better coordination among social workers, caregivers, and patients. The chronic health condition requires the approval from the competent bodies to get necessary coverage. Professional issue that nurses can encounter with when interacting with HIV-infected is the patients' failure to be vocal about their problem and fear to be publically condemned (Alligood, 2014). Therefore, the main task of all stakeholders involved in the caregiving and treatment process is to reduce stigma, burden, as well as public awareness that HIV-infected people can live a long and healthy life owing to the available medications. The resolution of HIV/AIDS issue is also aggravated by the existence of stigma, prejudice, and healthcare disparities, particularly, in communities where racial minorities live. They do not have adequate access to education, vital services, and professional counseling. Inequalities are often associated with racial and ethnic varieties. As a result, the quality of provided services is poor; the entire system and medical facilities fail to completely meet clinical needs of the most vulnerable groups. In this case, the timely and effective interventions should become a major task for clinicians and nurses. Consequently, the significance of documented disparities is crucial in this regard.
Stakeholders Affected by the Issue
Stakeholders affected by HIV/AIDS include nurses, social workers, patients, policymakers, and authorities that are forced to allocate additional funds for addressing this global problem. Specialists who work with sensitive health information are encouraged to integrate personal records, thereby decreasing inequality, disparity, and burden. Comprehensive medical records include comprehensive chronology of diseases that patients suffered from and currently face (Thurston, 2014). Timely and regular documentation of valuable data will enable nurses to get a clear representation of current conditions of chronically ill patients, promote health and safety, ensure self-effectiveness and self-awareness, as well as engage more stakeholders in the process. A professional approach towards recording inequality and disparity in health care can not only diminish them but also alleviate the issue of chronic diseases, eliminate stigma, ease the nurses' work, and provide an uninterrupted access to all vital services to address the HIV/AIDS epidemic.
You may find this article Nursing Pico/Picot Questions Writing Service useful.
The Application of Nursing Theory to the Issue
Restatement of the Nursing Theory
Nola Pender's health promotion model provides an alternative study to all other theories and researches that have been examining the issue of health promotion in the context of health disparities and high prevalence of chronic diseases among the vulnerable population. A framework reflected in Pender's theory provides various perspectives regarding health promotion in patients, including multidisciplinary and multidimensional approaches towards the resolution of health issues. The theorist focuses on the promotion of such aspects as wellness and care, not cure and illness. In her study, Pender again stresses the need for the model to be relevant across various cultures and genders to achieve certain positive results. Cultural competence and sensitiveness characterize health promotion as well highlight the importance of conducting a research with a focus on population's health protection. It will help to introduce positive changes in people's experience within the communities where they live.
The assessment and analysis of environmental and individual factors affecting public health in advance will help to address inequalities and disparities, as well increase one's awareness through education and counseling. These factors include demands, commitment to the radical actions, interpersonal and situational influences, activity-related affect, preferences, perceived self-effectiveness and barriers to actions, perceived benefits of actions, previous experience, and various personal aspects. Adjustments and solutions to all abovementioned aspects enable nurses to maintain structural harmony and integrity with the environment. The study seeks to achieve a better understanding of interrelationship of HIV prevention, health determinants, and culture (Thurston, 2014). Through various initiatives and joint efforts, people with HIV status have received an opportunity to be heard, have a voice in their communities, and voice their concerns.
Identification of a Strategy to Resolve the Issue
To address inequalities and disparities related to HIV/AIDS and professional issues facing nurses when providing services and care to HIV-infected individuals, it is crucial to develop a comprehensive and integrated strategy. It will focus on the health promotion and introduction of preventive measures that enable all people regardless of their age, background, status, race, and gender improve their health and increase control over it.
Strategy and the Resolution of an Issue
Health promotion has been deservedly regarded as a core element of HIV nursing. The proposed strategy will cover such aspects as advocacy for health, enabling individuals to reach their potential regardless of the presence of insurance coverage and current health conditions, and mediating between various interests in the communities when pursing positive health outcome (Masters, 2017). The practical application of the model and related strategies will be accompanied by the promotion of health education and introduction of behavioral changes. During its fulfillment, nurse specialists provide evidence-based promotion to individual patients and whole communities. This comprehensive and integrated strategy serves as a guide that informs research, policy development, and nursing practice. For example, when developing a public health policy on the basis of proposed strategy, nurses are assigned the role of effective public policymakers and advocates who serve and meet the needs of individual patients and communities (Alligood, 2014). Another strategic action includes the establishment of supportive environment. Here, nurse specialists and other healthcare providers foster and establish adequate relationship between provided services and patients, agencies, communities, healthcare organizations, clinics, hospitals, and other medical facilities.
The Nursing Theory and the Resolution of an Issue
To reach success, the practical, clinical application of Nola Pender's health promotion model should be combined with the biomedical model addressing risky behavior and promoting healthy lifestyle and personal responsibility and the social model addressing broader health determinants, empowering patients, reducing social inequality, and fostering the inter-sectoral cooperation (Kumar & Gupta, 2012). The combination of Pender's model with the ecological model will be also effective as the last one helps to acknowledge the relationship between behavior and environment, where people live, work, and get treatment. From the strategic perspective, the practical application of all these models will help to achieve the social inclusion.
During the practical application of Nola Pender's health promotion model and proposed strategy, nurse specialists ensure that all vital services and care are accessible to all people, particularly to the most vulnerable population. In addition, these medical workers provide them with safe location, allocate time to access the service, minimize barriers and financial constraints, and establish non-judgmental, professional, and friendly environment where patients, their families, and caregivers can easily interact with each other and engage with vital services. The health promotion strategy also emphasizes the significant social responsibility of advocates and medical specialists for fostering health, attracting investment, engaging policymakers in the process, and establishing critical infrastructure for satisfying the vital needs of vulnerable population, particularly HIV-infected individuals.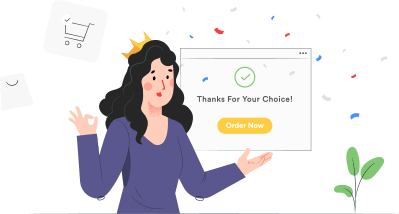 Top Writer Your order will be assigned to the most experienced writer in the relevant discipline. The highly demanded expert, one of our top 10 writers with the highest rate among the customers.
Hire a top writer for

$10.95
The Implementation and the Use of Theory
Decreasing damaging and risky behaviors is a significant challenge facing the vulnerable population and healthcare providers serving patients' needs in clinics and hospitals. Nurses dealing with HIV/AIS epidemic widely use health promotion model and biomedical model, incorporating strong components: primary care and community health nurses who have well-developed and broad roles in HIV health promotion. The practical application of the abovementioned models will be also realized through various capacity building initiatives as well as functioning of peer-support agencies, peer-based organizations, and engagement of training volunteers. It will help to reduce harm, make public more educated, prevent HIV/AIDS in vulnerable populations, and engage these people in health promotion activity (Alligood, 2014). To reach individuals who require professional medical help, it is crucial to be aware of their needs, preferences, and demands, as well as to be sure that they get relevant education and will not incur high costs for received care when accessing vital services.
The practical application of Pender's model and abovementioned strategy will ensure the ongoing participation of patients and their families in community events and the development of policies, initiatives, action research projects, and strategies by public itself. Health promotion related to HIV/AIDS does not only strengthen patients' skills but also embraces their actions towards changing socio-economic, environmental, and political conditions to foster health in the communities. The strategy will help to create public health policy, establish supportive environment, strengthen efforts, develop necessary skills, and re-orient health services towards chronic conditions. The critical role of nurses will be also specified in the strategy as these medical specialists are responsible for its implementation in the long-term perspective.
Suggestion for Future Research
The future of nursing in the context of HIV/AIDS is unpredictable. Everything depends on current trends, today's accomplishments, and further perspectives. The approach to public policy should be developed in a way that enables to properly address health implications of decisions aimed at reaching health equality, justice, and improving the health of the population. In the strategy, it is also crucial to make sure that health is not treated in isolation and only one model is applied in medical practice. It is expected that HIV epidemic will persist and disproportionally affect various groups. As population's health is linked to the socio-economic and environmental determinants outside the health sector, the further research should be devoted to the examination of risks that may trigger the development of HIV/AIDS in the vulnerable population. To address this issue, a multi-sectoral response is required. In this case, prevention, treatment, and care will be better and more equitable. The future research of HIV/AIDS should also highlight the issue of leadership in supporting policies, strengthening nurse capacity, and generate the evidence to ensure that all stakeholders work and serve the needs of HIV-infected people and other marginalized groups in a more effective manner.
Conclusion
Through health promotion, patients are empowered to make adequate lifestyle choices; caregivers also motivate people of various genders and ages to better manage their health conditions and seek professional medical help should the need arise. Such factors as poverty, isolation, the lack of qualified providers in these communities, and insufficient resources have produced significant disparities in healthcare provision. These inequalities and disparities do not only affect HIV-infected individuals, but also the overall performance of medical facilities and the entire system. As a result, ordinary Americans are forced to incur additional, often unnecessary costs. Timely and regular documentation of valuable data will enable nurses to promote health and safety, ensure self-effectiveness and self-awareness, as well as engage more stakeholders in the process.