22.01.2019
Category:
Abstract
This paper provides a report on the benefits that can be achieved if inmates are given a high school education. It involves a study that is conducted in a number of incarceration centers in California. Furthermore, it involves an analysis of inmates' education records of California incarceration centers to come up with a conclusion regarding the role of inmate education in bringing transformation to society. The report is mainly a comparison of the effectiveness of high school education programs in California jails, prisons or traditional education programs. It is mainly aimed at making a comparison of the funds allocated for state prison student inmates programs in comparison to country prisons. It also investigates the role of the jail type on academic achievements or prisons programs and the levels of graduations from these institutions with general Educational Development Certificates (GED). It also tries to determine the impact of inmate high school education on academic achievements.
In order to address the objectives of the study, the research involves the development of an understanding of inmate educational services as well as a review of statutory and regulatory requirements and functions. It also involves tracking of data related to students' outcomes in adult education programs in California. This paper also provides a review of the funds used to educate inmates and ensure their concerns are addressed with regards to funds distribution. This is followed by an evaluation of benefits derived from the education of inmates such as the number of inmates who are able to obtain diplomas and get employment.
CHAPTER ONE
1. Introduction
It has been necessary to ensure that inmates released from prison are people who have been working in certain areas of employment before incarceration and they are supposed to be provided with stable employment when they are released (Berkman & D'Ambruoso, 2006). It has been observed that maintaining a legitimate job following release from prison also ensures chances of reoffending and also ensuring that they earn enough so that chances of returning to crimes are avoided.
On the other hand, it is difficult for most prisoners to get jobs after release. When they are in prison, employees are faced with the challenge of losing their skills since they do not have the right opportunities to gain the recommended work experience. In addition, the availability of pieces of training in prisons is declined considerably (Useem & Piehl, 2008). It has also been observed that a large number of prisoners have low levels of educational attainment and experience at work, moreover are faced with health problems and other characteristics that make them difficult to employ. This has been observed among federal prisoners who among them 40 percent do not have high school diplomas or GED. They are also prone to drugs before their arrests. Their reputation will be compromised by since employers will not be willing to employ felons and a large number of prisoners are barred from certain types of jobs.
This paper provides the reality of providing employees with employment after releasing from prison.
The provision of inmates' education in state prisons in Canada is managed by the education program of the school district where the inmate is incarcerated (Gabel, 1995). Education for inmates involves allocation of funds for managing the education process as well as contracting local school boards in order to provide services to inmates within the location of their boundaries. The role of adult education should assist students to get high school education and obtain a qualification through the award of diplomas and improve literacy and English language skills that are useful in obtaining employment (Pollock, 2005). It provides the role of each school in the provision of a responsible test, schedule, assessment and counsel services to students.
1.1. Background Information
Initially, the prisons that were created in America were focused on ensuring public security, provision of reforms to the detainees as well as maintaining a happy society (U.S. Department of Justice, 2003). In the year 1798, a school was added to prisons for the purpose of improving the principles of reading, writing, and arithmetic. Consequently, education in prisons has escalated to the prison systems in a similar way to the case of controversy over rehabilitation against punishment. There have also been arguments that inmate life was not sufficiently severe and there was the need to produce terror and suffering. This argument faced a counter-argument that proposed that the faith in reform ability had resulted in the eradication of attention on the education of inmates.
Nevertheless, there were few cases of inclusion of education in detention such as the implementation of academic programs into the hands of professionals and full-time teachers who were contracted from the community (U.S. Department of Justice, 2000). Sentences could not be determined and time spent was largely dependent on participation and performance in the education training system. Rehabilitation approaches for correction have also been in favor and prison education has improved. In situations where rehabilitation has not been in favor, there has been a languish in prison education. The use of prison education and training has been observed in the early 20th century as well as back in the late 1960s (U.S. Census Bureau, 2005). Since then, there have been tough treatment trends but correctional education has mainly been excluded from major currents of prison in the late 1980s when opinion polls indicated that there was an increase in American hostility and people who were involved in the rehabilitation program reintegrated their counterparts to the mainstream. During the 1990s, there were observable decreases in state and federal funding for correctional education programs (the United States, 2007). Currently, as a result of state budget difficulties, there were cuts in budgetary allocations for state funding for correctional facilities in California, Florida, and Illinois. In addition, Federal passed a bill in 1994 which prohibits inmates from getting Pell Grants, resulting in reduced funding for post-secondary education in prisons.
These lean times for education in prisons have coincided with an increased surge of the number of prisoners in America, resulting in a perfect condition. While there is no clear danger, there are a number of obstacles with regard to finance and attitude that block the path to a safer environment.
However, it has been concluded that crime is not a partisan activity and felons are people who take the opportunity they come across (Solinger, 2010). Everybody is affected by crime irrespective of his political affiliation while every individual need to be safe and secure. This result in the need to secure public policies from crime and punishment based on prevention crimes and reduction of techniques through adequate research.
You may find this article APA Research Paper Help useful.
1.2. Problem Statement
There are a number of challenges brought by inmate students to their educators. In addition, there is the need to come up with a method that addresses the necessity of inmates prisoners in incarceration centers and ensure that they are beneficial to the society when they leave these centers (Siegel & Worrall, 2011). It has been observed that a large amount of savings can be achieved if prisoners are provided with education and are allowed to get diplomas and high school certificates while they are within incarceration centers. It has also been observed that there are certain types of inmates who go to prison with certain types of skills that are significant in improving their lives. However, since they are not usually allowed to pursue their careers in these incarceration centers, they lose their skills and when they leave the centers they are unable to contribute constructively towards the achievement of development goals of their countries (Strickland, 2002). This is because most of the prisoners who leave these centers are not usually positively accepted within society. In the case of federal courts, offenders have been subjected to a standardized testing process where they are subjected to correctional facilities in order to estimate the grade level attained by the offender or where the offender functions. It has been observed that there is a low test of the offenders since over 83 percent of the test below the high school levels when they are admitted to correctional facilities.
Furthermore, 37 percent of offenders have an educational level below grade 9. Consequently, correctional education programs are focused on education levels of convicts, by beginning the education based on the level of understanding of the offender (Stephen, 2004). In addition, there have been a number of learning disabilities that pose challenges to the process of prison education since they are more common among offenders in comparison with the general population. The learning disabilities among the general population are estimated to be between 5 and 10 percent while in the case of offenders, it is between 7 and 25 percent.
In addition, offenders have been observed to have a history of failure in their schooling environment and this usually leads to the assumption that they are not able to succeed in their current schooling (Raphael, 2003). This belief that they will not be successful in learning leads to the destruction of their self-confidence and the willingness to learn. Consequently, the beliefs of offenders with respect to their success can be addressed by the creation of an inmate education program.
Employers are also unwilling to provide them with jobs since they are regarded as outcasts (Pollock, 2005). Consequently, it has been observed that the provision of high school education can provide the much-needed qualifications for inmates and ensure that they are accepted in job markets.
1.3. Scope and Objectives of the Research
This research is targeted towards determining certain objectives that will assist in understanding the problem statement. Some of the objectives that this research tries to achieve include:
· To determine the role of inmates education on their life after prison
· To determine the benefits such as effects of education on recidivism
· To determine the efficiency of jails in providing high school education
Generally, this research is targeted at determining the costs associated with the provision of high school education to inmates in California prisons and jails in order to determine the benefits related to their education such as obtaining high school diplomas or similar qualifications and obtaining employment.
In addition, this research is aimed at addressing the concerns that have been observed among inmates such as the need for funding and school district contact hours.
1.4. Research Questions and Hypotheses
In order to understand the research process and achieve its objectives, there are questions and hypotheses that this research tries to answer. In addition, a number of hypotheses were formulated that are useful in understanding the goals of the research and try to find a possible answer to its questions. Some of the research questions include the following:
I. What are the ways in which high school education brings benefits to inmates in prison and society in general?
II. Does having high school certificates and diplomas result in a reduction of incarceration for prisoners?
III. Does obtaining a high school diploma and education in incarceration centers result in a reduction in antisocial behaviors among prisoners?
Some of the hypotheses that were formulated include the following:
· High school education for prisoners results in beneficial consequences for both individuals and society at large
· There is a reduction in the possibility of committing a crime when a person receives a high school diploma in incarceration center compared with when a person does not.
· Provision of diplomas and education of prisoners' results into a reduction in crimes and a corresponding reduction in government spending in crime prevention.
1.5. Limitations of the Study
Despite the significance of this paper is providing a solution to problems faced by prisoners in getting a higher education, there are certain limitations that need to be addressed. For instance, this study does not involve the guidelines that need to be followed in contacting prisoners so that education accomplishment and goals can be attained. It also neglects the role of principles that need to be enacted in employing prisoners who have diplomas and technical skills from their respective incarceration centers. It also ignores the roles played by the Office of Education in California in assisting inmates who have diplomas and high school certificates in California to get employment. The other limitation of this study is that it does not explain the methods that can be used in order to address the needs of prisoners to the Office of Education in California so that inmates can be awarded diplomas and high school certificates. It also ignores legal procedures that can be followed to ensure that the Office of Education accepts the recommendation of this research.
The best affiliate program!
Invite your friends and get bonus from each order they
have made!
Order now
Read more
CHAPTER TWO
2. Literature Review
Majority of inmates in California prisons are sentenced to state prisons for a period of time determined by the Sentencing Laws. When an inmate completes his term in prison, the inmate can be released and placed under parole supervision within the community (Solinger, 2010). Those inmates that are convicted because of serious crimes such as murder or attempted murder can be sentenced to indeterminate periods and service life with a possibility of parole. Those inmates that are sentenced to life imprisonment with the possibility of parole can be provided with education to assist them to become useful to the society when they leave the jail. This paper provides an argument on the role of inmate education on enhancing benefits to them when they leave prisons.
2.1. Impact of Inmates Educations on the reduction of Crimes and Earnings
It will be possible to strengthen America's standard of living and competitiveness when schools are improved (Novick, 2000). According to research, about 75 percent of America's state prisoners, about 58 percent are federal inmates, while about 69 percent of the inmates were unable to complete high school. Furthermore, the number of prison inmates that do not have high school diplomas has been observed to increase over time. It will be possible to transform the nation's high schools in order to potentially increase the number of graduates consequently, resulting into a decrease in crime-related costs and results into the addition of billions of dollars to the economy by contributing to wages that they earn (New York University, 2009). Increasing the number of graduates and college matriculation of male students by about 5 percent can result in increased savings and revenues of at least $ 8 billion each year.
To accomplish these savings and provide additional revenues, there is a need for the nation's schools, particularly high schools to change for the better. Nearly 70 percent of students have been able to graduate from America's high schools within the required times.
I. Reduction of Crime through Better Education. Lower attainment of educational goals results in a high possibility of an individual particularly males to be arrested or incarcerated (Levingston. 2006). For instance, a study on state prisoners education levels in 1997 indicated that 'male prisoners' were more likely to have completed their high school education or its equivalent and there was a greater number of the male population in colleges or other post-secondary education classes compared to those in prisons.
There are a number of reasons that explain why people who have been able to obtain higher education are less likely to commit crimes. One of these theories is that people who have high school diplomas or its equivalent are able to earn higher wages through legitimate work, thus contributing to a reduction in an individual's perceived chances of committing a crime or causing a possibility of cost crime to the person in areas such as being caught or being incarcerated (McKean & Ransford, 2004).
Stigma as a result of a criminal conviction may be higher among individuals with higher education compared with those in the lower-paying unskilled jobs. Thus people with higher education are less likely to commit crimes since they will be faced with stigmatization for their actions. On the contrary, people with a low level of education are less likely to be worried about committing crimes since they do not usually feel stigmatized by their actions. Thus, providing education to inmates makes them more informed and their chances of committing crimes are reduced.
Furthermore, education contributes to the instilling of values that are not likely to result in criminal actions (Lochner & Moretti, 2004). When prisoners are provided with the right levels of education, they acquire these values and they become less likely to commit crimes. In addition, criminal actions that are acquired during childhood continue up to adulthood. When adolescents are kept in classrooms and away from the streets, it will possibly reduce the chances of crimes in them.
However, whatever the main causes, education is a strong factor that has an impact on the prevention of crimes and ensuring the safety of an individual (Lichtman, 2004). Cases of dropping out of school cannot be directly associated with a life of crime and it has been observed that a large number of people who leave their education without getting diplomas are less likely to commit crimes and are always law-abiding citizens. Cases of high school dropouts, on the other hand, have been associated with the possibility of an increase in arrest cases or incarceration. There are a number of variations with respect to this; there is a high chance of dropouts in comparison to the case of high schools, while a recent study of dropouts indicates that they are more than eight times likely to occur in jails and prisons. On the contrary, it has been concluded that people who have a lower level of education are more likely to be involved in crimes and are likely to face jail sentences compared with their educated counterparts.
II. Role of Diplomas in Crime Reduction. Costs associated with crimes to communities, states, and countries cannot be overstated. It involves expenses related to care in medical attention for the victim's income, low levels of tax revenues as a consequence of low wages, increased payrolls for police and courts operating budgets. The most elaborate cost is the cost of incarcerating individuals.
It has been estimated that if male graduations can be increased by at least five percent, there can be a considerable annual saving in the nations in terms of billions of dollars that can be saved (Harlow, 2003). It has also been estimated that increasing male graduation by at least ten percent can result into a reduction in murder and assault rates by about 20 percent, cases of motor vehicle thefts can be reduced by about 13 percent and arson can be reduced by at least 8 percent. Of the number of male inmates who graduated from high schools and went straight to colleges, only 5 percent were incarcerated in the year 2000. Furthermore, of the white males that graduated and attended a number of colleges, only 1 percent was incarcerated in the year 2000. The benefits in savings vary from one state to another. For instance, the savings in incarceration costs in South Dakota was $ 1.6 million, while in the case of Oklahoma, the savings accounted for at least $ 63 million.
Apart from savings related to a reduction in crimes, at least $ 2.8 billion in supplementary annual earnings can be injected into the economy if more students are enabled to graduate from high schools (Giddens, 1991). State prisoners who do not have a high school diploma or those with GED have also been observed to have higher chances of participating in similar crimes that they have committed initially. It is also suggested that if additional 5 percent male students can be allowed to go to colleges in the same percentages as the current male high school graduates, it will possibly increase their annual earnings by a significant value. The resulting benefits would be varying from state to state. For instance, in the case of Wyoming, it is expected that the earnings can increase by $ 5 million, and in the case of Massachusetts, it would be $ 55 million. This number is only an indication of additional revenues earned, with no consideration of the added economic improvement resulting from each new dollar within the economy or the added tax revenues that can be produced.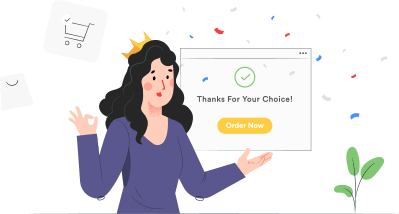 Top Writer Your order will be assigned to the most experienced writer in the relevant discipline. The highly demanded expert, one of our top 10 writers with the highest rate among the customers.
Hire a top writer for

$10.95
III. Improvement of High School Education through more graduates. In order to ensure an increase in the number of student grad and, there is a need to increase the number of schools in the nation. Low rates of graduation are specifically severe in an urban environment as well as in schools where schools are involved in serving a large number of poor students who compose a minority of the population (Freeman & Hovde, 2003). It is estimated that of the approximately four million students who enrolled for ninth grade four years ago, the rates of graduation was less than the case of regular diploma in the following year. Only about 52 percent of the students of African-American and 56 percent of the Hispanic students managed to graduate within the right time in comparison to 76 percent in the case of white students. Transformation of high schools with the purpose of having each student graduate being ready for college or an attractive job is not a simple task. There is no simple approach for accomplishing this, but researchers and educators are coming up with implementable programs and intervention strategies that are useful for students as well as those who enter a ninth grade and doing much below average to graduate with success (Gabel, 1995). There is much that is known with respect to what students need to know in order to attain high levels of academic accomplishment and some schools and districts have been involved in the application of this knowledge with high levels of excellent results.
It has been proposed that policies need to be put in place at the national, state and regional levels that are efficient in supporting effective reforms and innovative practices (Edwards, 2006). There is a need to develop intervention strategies that collect students up to grade levels as well as experiences that create realistic relevance into the classroom as well as school environments that provide support for excellence in teaching and learning.
Improvement of high school education will result in increased rates of graduation that will result in reduced levels of crimes and incarceration rates as well as increased economic activity. The main beneficiaries will be communities, states and the nation in general.
Apparently, the process of implementation of education of inmates is a win situation for Coalition (Juvenile Justice, 2001). Consequently, it is necessary to maintain educational programs in correctional facilities for the betterment of society in general. In addition, a number of studies have proposed that a community base for education programs can be implemented. In the issues related to lowering recidivism rates, it has been found that inmates who are involved in education programs perform better in comparison to those who are not involved, while those who take part in community-based activities perform best. When members of the community are served, there is the possibility of great benefits and high chances of success. As a result, the role of community-based programming in the improvement of learning habits of inmates cannot be ignored (Bureau of Justice Statistics, 2005).
In order to give correctional education a high priority, it is recommended that legislators are convinced that correctional education results in a reduction in recidivism. However, this has not been possible with promises; it is only possible with the use of cost-efficient programs and data that provides an attest of savings as a result of reduced recidivism. Finally, the major goal of incarceration is enabled for offenders to become law-abiding citizens who are able to pay taxes, but this is a goal that is only possible when inmates receive the right education.
2.2. General Impacts of Provision of Education in Correctional facilities
There are a number of potential benefits that can be derived from the provision of correctional education. For instance, college education contributes to a reduction in criminal behaviors, to post-release enrollment in education, ensuring better post-release employability as well as ensuring fewer problems related to discipline. In general, prison education is related to a reduction in recidivism. There is s high capacity for education programs in order to increase the chances of employment of criminals and improve the probabilities of getting employment in the society. While the relationship between employment and law-abiding has not been exclusively determined, unemployment is considered to be a risk factor in association with initial participation in crime in addition to recidivism. It has been found that at the moment of arrest, 69% of federal inmates are unemployed. A study of the relationship between unemployment and chances of repeating an offense indicated that one year after leaving penitentiaries; men who are unemployed are more likely to make offenses compared with employed men (Bridgeland, DiIulio & Morison, 2006). The score for chances of the possibility of recidivism for employed and unemployed men were found to be 14% and 17% respectively.
Correctional education should, therefore, focus on addressing not only levels of literacy, thinking skills and major needs of criminals, but should also be focused on their employment skill needs. This is based on the fact that the nature of the labor force is dynamic and there is a demand for highly skilled labor. In Canada, there is the expectation that employment requiring skilled labor or post-secondary education is likely to grow above average between the years 2005 and 2015 (Berkman & D'Ambruoso, 2006). Due to the low average educational levels for inmates when they are admitted to correctional institutions and the high levels of unemployment among inmates, correctional facilities can serve a significant role in increasing the chances of offenders obtaining employment when they are released from prison and employment rates are likely to be increased.
2.3. Impacts of Effective Correctional Education Environment
To be effective, correctional education systems have to meet the specific needs of inmate students. The main challenges fed by these students that must be addressed include poor self-concept, low levels of achievements, and disabilities in learning and FAS that are all difficulties experienced by inmates in correctional facilities (Banks, 2003). Luckily, a number of researches conducted in correctional facilities indicate a range of characteristics that are required of an effective correctional environment.
The first requirement for a correctional environment is that it must be capable to promote the attitude of the offenders with regards to learning, which can result in eradication of illiteracy in the offender. For the efficient achievement of student's learned notions with regards to their ability to succeed in school, it has been recommended that prison educators should help inmates to get an understanding of why they are facing learning difficulties (Adwani, 1978). This can be achieved by pointing out specific concrete examples of the students' accomplishments in correctional education programs with respect to the competency of accomplishing the intended goals and objectives in place of being compared with other learners. This is because adult students in prisons are usually told that they are not as good as their counterparts and are usually not willing to hear it again. As a result of their negative experiences in mainstream education, there is a need for conventional teaching techniques. For instance, a study indicated that inmate students were willing to hear from tutors rather than being given instructions.
In addition, correctional educations for inmates who experience learning difficulties have to be structured well (Useem & Piehl, 2008). There is a need for students with learning disabilities to be kept away from distractions since they are unable to function well in unstructured group sections. As a result, leaders need to use a relatively structured approach that includes directive questions and ensure them to do constant monitoring in order to assure that they are relevant and apply a relatively structured format, ask directive questions and involve the offenders in problem-solving. It is also important that repetition of the communicated information is done by the use of facilities such as computers and other electronic teaching aids such as the use of tape recorders which is useful in helping the students to grasp the information (U.S. Department of Justice, 2003).
The other types of skills that can be imparted on the inmates are asking them to determine what they need to function within the community. It also involves asking them the types of jobs they need to do, their preferred methods of learning and communication prediction skills. This is because inmates are characterized by poor reasoning skills and education programs should be focused on teaching them the cause and effects of prediction skills and enables these people to think independently in society.
Furthermore, efficient literacy programs have contributed to program content that allows the provision of valuable information relating to the future of offenders in the community, such as nutrition, housing, parenting and job opportunities. The reading materials used in these facilities should be relevant to the students (U.S. Department of Justice, 2000). They should also be given the choice of subjects, nature of audiences and materials that contribute to instructions understanding and promotion of personal responsibility for learning. For instance, inmates can be provided with newspapers that can be used as an inspirational tool which promotes the responsibility of the student for learning and the willingness to write.
The other role played by successful correctional education programs includes sensitivity to cultural variations and language instruction for inmates with poor English (U.S. Census Bureau 2005). In the case of California, inmates are culturally diverse and there are different learning preferences based on their cultures. Delivery of educational programs should be done in such a language that inmates are able to understand since lessons can only be understood when students are able to understand the content. There is also the need to modify lessons in order to accommodate a range of learning styles.
There is a range of educational needs that inmates need to be provided with. In order to ensure a proper understanding of inmates' needs and meet them, there is the need to use the range of teaching and learning methods such as individual and group instructions (The United States, 2007). The first step can involve training of staff in ensuring the principles of successful inmates' education programs being implemented in every classroom.
2.3.1. Coping with Challenges to Implementation of Educational Plans
Clearly, there are a number of impediments that prevent the achievement of educational programs in correctional facilities such as illiteracy and cultural diversity. In order to ensure that these obstacles are removed, researchers collect some information to determine the initiatives that will result into the effectiveness of any correctional program targeted at the creation of rehabilitative measures and reducing recidivism (Solinger, 2010). Consequently, there are a number of intervention strategies that can be implemented in correctional facilities. In risk classification process, the more effective program can involve matching between offenders' levels of risks and the levels of service intervention, to ensure that higher-risk individuals are able to get more intensive services, while areas with lower risks can be assigned lower or reduced intervention.
Furthermore, there is a wide range of learning styles between staff and clients (Siegel & Worrall, 2011). Implementation of programs is the best accomplished when there is a match between the styles of workers and styles used by clients. However, the learning styles for offenders require more efficient participation of operation rather than the use of didactic methods on the one hand and unstructured experimental approach on the other one.
In addition, community programs within the location of community balance result in more effective ones. The most efficient methods of teaching are multimodal teaching methods since they recognize the range of problems experienced by offenders. Teaching should be organized in such a manner that assists clients to solve a range of problems and learn how to interact or cope with other inmates (Strickland, 2002). The teaching methods should be drawn from behavioral, cognitive or cognitive-behavioral sources. The integrity of the program can be determined by establishing whether the stated aims are related to the methods being used. Efficient resources are those that can be used to accomplish the objectives and targets of the staff by ensuring that they are properly trained and supported. There should be an agreed structure of conducting monitoring and evaluation exercises and these activities are required to occur systematically and their records maintained.
On the other hand, the formulation of educational programs does not only consider effectiveness as the only factor to be addressed (Stephen, 2004). For instance, it is significant that correctional education addresses the adjustment of the needs of employees of the offenders. The point is the offenders being not in prison simply because they are unable to read. Obtain the right level of knowledge and award of a Diploma is considered as the only section of the entire solution. It is necessary to consider that offenders need to learn job skills and learn thinking strategies that are useful when they are tempted to commit crimes.
Having considered the above factors, it is possible to use education programs to help inmates avoid committing crimes, consequently resulting in a lowering of recidivism (Raphael, 2003). For instance, one of the largest and the most efficient studies ever done that provides the assessment of the impact of correctional education was conducted on a sample of inmates who were released from a prison in the United States between 1997 and 1998. It involved the total of 1797 inmates who were divided into two groups each having a total number of 1373 participants of the educational program. This was followed by a follow-up period of three years where cases of rearrests, convictions and re-incarceration of the groups were made. The strength of scientific studies is enhanced by studies of used large sample sizes and inclusion of over 500 variables pertaining to correctional education (Pollock, 2005). Unfortunately, there has been a criticism of studies that investigate the effects of educational programs in correctional environments since participation in education in correctional facilities is voluntary and provision of motivation to the people in correctional facilities can have the effect on reduction of their recidivism.
On the contrary, there was not any significant difference observed when participants and those who did not participate were obtained from the comparison of questionnaires designed for the purpose of measuring the motivation of two groups (Novick, 2000). The outcomes of the study showed that there was a reduction of rearrests by 13 percent while the reduction in reconviction was 29 percent. High reductions in re-incarceration are the indication that each dollar being spent on education in three states results in more returns compared with two dollars to the citizens in minimized costs of prisons.
VIP Services

20%
OFF
VIP Services
package $37.15 $29.72
Get VIP support

$11.55
Get order prepared
by top 10 writers

$10.95
Get SMS notifications

$3.00
Get extended revision

$2.00
Get order proofread
by an editor

$3.66
PDF plagiarism
report

$5.99
Cognitive Skill Training and Recidivism
Efficient correctional processes are dependent on efficient theories of criminal acts that result in the reduction of recidivism rates. For instance, offenders have been observed to be impulsive and do not have self-control. Consequently, there is a need for education programs to address the thinking patterns of offenders with the aim of reducing recidivism among inmates (New York University, 2009). Cognitive Skill Training is based on competence structure of behavior of a criminal. The purpose of the program is to educate and assist offenders in creating relevant skills, values and attitudes studies of which consider as significant in creating the right social behaviors.
Continuing research has resulted into preliminary findings which indicate that offenders who have taken part in Cognitive Skill Training processes have shown a considerable advancement in a range of cognitive skill areas, such as the ability to appreciate other people's perspectives and develop more pro-social thinking habits while they are less likely to show impulsive behavior. In addition, offenders who have participated in Cognitive Skill Training processes have been observed to demonstrate lower rates of recidivism in comparison to the opposite group (Levingston, 2006).
A study has also been conducted on the role of Cognitive Skill Training on post-release recidivism among California inmates. The study involved a large sample size and also incorporated experimental research practices in the study of a highly structured correctional intervention. Total of three separate groups was studied: the control group, program completers, and program dropouts. All the groups either took their programs in the institution or in the community. Those in the control group consisted of inmates who accomplished all the requirements for participation in Cognitive Skill Training but were placed on a waiting list, particularly to be used as a control group for the research (McKean & Ransford, 2004). During the study, recidivism was considered as the process of being readmitted for a technical violation of correctional release or conviction for another criminal activity within a short period of release. Based on this definition, it was observed that recidivism reduced in inmates who had received Cognitive Skill Training. Generally, it was observed that a general reduction in readmission was 11.2 percent when there was the successful completion of training.
i. Community Setting
One of the most important reductions in recidivism was determined for offenders who had gone through their programs successfully in the community. It was observed that participants in the Community Based Skill Training process demonstrated greater success in comparison to previous studies predictions and were taken to correctional facilities at average rate of 30.6 per cent while there was a drop of close to 16 percent rates of readmission when compared to participants who were provided with Cognitive Skill Training in institutions (Lochner & Moretti, 2004). In addition, the rate of reconviction for new criminal acts was 8.4 percent in the case of community-based graduates, while readmission drop rate was 12 percent in comparison to participants that were provided with Cognitive Skill Training in institutions. A decline of this nature was not observable when Cognitive Skill Training was conducted in the institution. The graph below shows a comparison of readmission rates for program completers and control group in training in institutions and community training.
The enhancement of community-based programs has been in existence in the criminal justice system. It has been observed to play a significant role in offering education and training to inmates who need to be provided with such training (Lichtman, 2004). However, there are some gaps that have been observed in the transition between institution and community gardening such as a lot of spending in education, training resources, and employment programming. It was also observed that there was a difficulty for offenders to get educational funding after release.
Since 1996, there are many programs that have been implemented in the community in terms of carpentry shops and a number of short term community employment projects which are conducted from time to time (Harlow, 2003). The Work SITE is the program that provides help for employees who need to get work skill training in the community in areas such as instructions and employment. This program has experienced substantial growth by providing at least 25 programs in Canada since 2001. These programs are targeted towards offering support and assistance to criminals within the community environment.
There are reasons for the success in cognitive training of community based on cognitive skills (Giddens, 1991). This training program is significant in exerting supervision effects since there is a high possibility that offenders have high chances of getting into contact with authorities at the correctional facilities. Their regular exposure to criminal models in a friendly setting is considered as a significant adjunct for the process of supervision they receive from the parole of others. The major role of community training is to ensure that the offender's exposure to social contacts is increased (Freeman & Hovde, 2003). The parole officers are also considered to play an important role in reinforcing the gains in treatment made by inmates while programming processes that take place in the community. The other reasons that explain the effectiveness of Cognitive Skill Training are that when inmates are exposed to correctional authorities; there is likely to be a deterrent effect as a result of contact and supervision over thirty-six-hour duration that accompanies Cognitive Skill Training. Furthermore, there is the possibility of fostering societal reintegration by allowing the participant to gain more social contact and enabling parole officers to provide constructive reinforcements for the success of the treatment. When these two advantages are combined, Cognitive Skill Training use is highly promoted in a community setting.
ii. Sexual and Violent Offences
Training in cognitive skills is also significant in reducing the recidivism rate for sex criminals. It has been observed that people who are provided with Cognitive Skill Training while being in incarceration centers are less likely to commit the same crimes when they are released. In addition, the role of paroles for sexual offenders plays a significant role in reducing the chances of committing sexual violence in the community (Gabel, 1995). Despite the low percentage of sexual offenders being small in rehabilitation centers, they have been the most beneficiaries of Cognitive Skill Training. Those who have been able to complete the program have shown low rates of readmission for the same crime. The reduction rates have been estimated to be at least 27 percent compared to 45 percent in control groups. Those who have undergone through Cognitive Skill Training have also been able to attain a certain level of success and their readmission rates have been lower compared to non-violent offenders who had gone through the same program.
The graph below shows readmission rates based on the type of offense.
Sex offenders who have successfully completed Cognitive Skill Training have been observed to show high reduction rates in a conviction for similar offenses in comparison to those who have not completed the program. Consequently, it is advisable that Cognitive Skill Training is enhanced in order to improve reduction in readmission for sexual offense criminals (Edwards, 2006). The above facts are significant because they enable understanding of the role played by Cognitive Skill Training on reduction in the repetition of criminal acts by sexual offenders. This will result in relief to the public since sex offenders are considered as sources of fear among the public. Consequently, the well-being of the public and a sense of safety can be improved by implementing the program.
2.4. Education Programs in Federal Penitentiaries
The major roles of educational programs are to provide offenders with nationally accepted programs that meet their specific education demands and to enable them to reintegrate into the community in such a way that they do not cause problems to the people in the community. The other goal of the education program is to provide the right library assistance that is similar to the ones in the community while ensuring that the needs of the correctional environment are met (Bridgeland, DiIulio & Morison, 2006). It is also targeted at facilitating educational programming when there is a transfer of offenders from one institution to another or when they are released to the community.
There are a number of educational programs offered by federal institutions. The main education programs offered to federal convicts include Adult Basic Education between the Grades 1 and 10, secondary education between grades 11 and 12 and Vocational and University level programs. Adult Basic Education is given the highest priority and a performance survey conducted in 1995 showed that 10 % were poor, 21 % were fair, 39 % were good and 31% were excellent. The survey also found that 46% of the inmates had received Adult Basic Education while 37% had been involved in other programs of education within their present institutions (Berkman & D'Ambruoso, 2006). It was also found that education plans are regarded to have reached less than grade 10 educational or required improvements to participating in vocational programs.
Each inmate pays $ 7500 while participating in education programs in Canada and offenders are charged a part of the total cost of their post-secondary education. Occasionally, the institution may pay a section of the full cost of post-secondary education for an inmate in case if the following criterion is met. (1) The offender meets the requirements of the Ministry of Education for admission to post-secondary education (2) The offender has been able successfully to complete the previous education programs (3) The offender has an interest in the course as his priority plan (4) Provincial education institution that offers the course is recognized and accredited and (5) the institution is able to meet the cost of providing the training.
In the year 2000, the estimated cost of incarcerating an inmate in a federal prison institution was estimated to be average 4 66.356 for male inmates and $ 110.453 for female inmates. The expenditure incurred in the provision of post-secondary education is worthwhile, based on the fact that inmates who are trained in these facilities are readmitted to rehabilitation facilities at a lower cost compared to inmates who do not (Banks, 2003). In case if there is the need to make a choice of incurring the cost of incarceration or encountering a small number of expenses of $ 7500, it is considered economically important to apply for post-secondary education programs. It is significant to note that reduction in recidivism is not only economical, but post-secondary education programs provide a number of social benefits as well. It has been observed that inmates who have graduated from post-secondary education programs have lower chances of committing crimes when they are released, and this result in a safer society (Adwani, 1978). There are also a number of economic and societal implications associated with post-secondary educational programs in a correctional institution.
It has also been argued that government funding is significant to ensure the delivery of post-secondary educational needs in rehabilitation centers. For instance, a study in America was conducted on the impacts of elimination of the Pell Grant, the grant that was set aside for funding education in correctional institutions in the US. The programs that were worst affected by the elimination of the grant was post-secondary education programs (Useem & Piehl, 2008). Study of the effect of elimination of the grant on inmates' enrollments was conducted in Post Secondary Correctional Education programs and it was observed that there was a decrease of enrollment by 44 percent. Consequently, there was a corresponding decrease in the number of institutions providing secondary education from 83% to 63% in the same year. This leads to the conclusion that elimination of assistance from the government to inmates for post-secondary education results into the inability of survival of post-secondary education themselves. In the long run, their closure results into reduction in social and economic gains that were achievable in earlier years (U.S. Department of Justice, 2003). On the other hand, there are a number of people who are not comfortable with the idea that offenders should be funded in their education, particularly, when people who are not within the system have to struggle for the sources of income that can cater for their education needs. However, when they have the information that post-secondary education programs result in personal safety and ensures that there is a reduction in economic expense, they may have to evaluate their stance.
2.4.1. The Passing of California Assembly Bill 109 and Prison Realignment
In 2011, Edmund G.Brown Jr. signed the Assembly Bill (AB) 109 and AB 117 which provided a historic move that helped California improve inmates' recycling process in and out of prisons. This bill constituted the cornerstone of solutions for reduction of a number of inmates in state prisons by huge percentage compared with the design capacity of these prisons.
The provisions of AB 109 and AB 117 are that there will be no permission to transfer a prisoner to county jails or early release.
In November of 2012, voters in California approved the proposition of Governor Brown, thus creating an amendment which protected current funding to the counties for realignment purposes. It also prohibits the legislature from restricting the amount of funding to the counties. This ensures that there are enough funds that can be used to cater for the provision of high-quality services in prisons. The Realignment process will be funded by a portion of state sales tax revenues and Vehicle License Fee (VLF) outlined in bills AB 118 and SB 89. Counties will be provided with local and safety programs and counties will be able to receive revenues for appropriate funding for 2011 Public Safety Realignment.
2.4.2. New Direction of Planning towards cost-reduction, recidivism and address corrections 
The new direction involves methods that ensure that offenders are punished while the cost of incarceration is reduced. This results into attainment of public safety by providing community-based punishments such as flash incarceration, home detention with electronic monitoring, restorative justice programs, work, training, random drug testing and community-based programs that offer a range of intervention measures. Some of the methods that will be used to punish offenders within the community include the following:
I. Electronic and GPS Monitoring
Nearly every county in California plans to use electronic monitoring as a method of sanctioning and provision of an alternative to incarceration. This service will be implemented through contracts with private contractors. This approach of monitoring will ensure costs of detention being reduced while offenders are able to maintain close ties with friends, employers and community groups.
II. Flash Incarceration
This method of incarceration has been listed in the AB 109 legislation as a community-based punishment and involves ten-day custody as a sanction for people on post-release custody.
Flash incarceration was authorized and encouraged as one method of punishment for violation of the offender's condition during post-release.
III. Work Release
This has been considered as the method that will allow offenders to maintain connections with the community as well as ensuring offenders being placed in jobs that makes them retained when they are released. Most counties are considering work release as an option that can result in a reduction of fees based on levels of risk of offenders. Lower risk offenders are more likely to require less supervision for different risks levels of offenders.
IV. Day Reporting Centers
These are one-stop service centers where programming and supervision are provided. Here probation is done by an officer assigned to the facility that requires the offenders to report on a daily or regular basis made on specifications of duration. During supervision, counseling is provided with treatment programs, social skills being imparted and employment training is also provided. The following graph shows the depth of use of day-reporting centers in various regions in California.
CHAPTER THREE
3. Research Methodology
In this study, the reality of finding employment after leaving prison from the views of 740 former prisoners in Ohio and Texas is investigated. The research involves the collection of interviews as a section of a comprehensive, parallel study of rearrests of prisoners or factor that contribute to the arrests and rearrests of inmates.
3.1. Research Design
The research involved the use of questionnaires and interviews of prisoners in Ohio concerning their perception of the role of correctional education on the possibility of employment and reduction in recidivism. The research process involves conduction of personal interviews and the use of questionnaires that were mailed to prisoners who could not be reached by personal interviews. The questionnaires contained structured questions that required that the respondents explain the nature of their imprisonment history. The use of questionnaires was preferred due to certain advantages associated with it: one of the advantages of the use of questionnaires is that questionnaires are provided after an event, thus, participants have the chance of forgetting some issues.
In addition, questionnaires are standardized making it impossible to explain the question in a way that the participants are likely to interpret differently. This is partly solved by piloting the questions on a small group of participants so that their responses are relevant to the sample. In addition, the use of open-ended questions is likely to result in the generation of a large amount of information that takes a long time to analyze the process.