07.08.2020
Category:
The idea of doing business attracts the attention of many people in the modern world. Although it have started a long time ago, many innovations have drastically changed the business platform. Currently, online business comprises a large portion of the global trade. In particular, e-commerce has enabled many people to obtain their service or goods online. Another rapidly growing industry of online business is the online dating and marriage solutions. eHarmony is an example of an online enterprise that provides social services like relationship matches and guidance to the married couples. The paper, therefore, presents an analysis of the eHarmony enterprise considering both its external and internal environment.
Identification of Players
a. Customers: The company targets married, single or divorced men and women in the social relationship category.
b. Company Individuals: Companys founders are Dr. Neil Clark Warren and his son in law Greg Forgatch.
c. Marketing Director: Natalie Cole.
d. CEO: Greg Waldorf.
e. Many other people are involved in the eHarmony operations including senior research scientist Dr. Galen Buckwalter.
f. Influence. The company uses both online and offline platforms as influential marketing procedures to target people in the married, singles and other categories for their matching services.
g. The characters in the story include Greg Waldorf, Natalie Cole, Greg Steiner, Dr. Neil Clark, Greg Forgatch and Dr. Galen Buckwalter.
h. The recipients of the information include both the employees at eHarmony and its founders. Besides, the information targets potential customers, who spend most of their time on the matching platform.
Questions, Issues, Challenges, and Problems
The case presents a lot of information about companys problems, issues, challenges, and questions concerning its online matching service.
Questions:
i. Why cant the company effectively react to its market competitors?
ii. How can eHarmony adjust its operations to attain more clients?
iii. What are the measures to ensure continuous success of an organization?
Issues. Companys issues include retention of employees, effective advertisement to overtake the competitors, and meeting clients demands for the matching affairs. These issues are important to the company and if addressed properly, the business has a chance to prosper[.
Challenges. The company experiences challenges of stiff market competition, employee turnover and client openness. Respective companys officials have the responsibility of ensuring that they offer effective and timely solutions to the above problems.
Problems. eHarmony suffers from several problems, which include external factors like internet hacking, high number of complaints about mismatches, and handling customers data. Addressing these problems effectively will ensure that eHarmony meets the demands of its clients and protects its data from future hacking.
The best affiliate program!
Invite your friends and get bonus from each order they
have made!
Order now
Read more
Root Causes of Challenges, Issues, and Problems
Proper management at any organization aims to eliminate possible or existing problems, issues, and challengers. Lack of or inadequate management makes an organization vulnerable to problems, issues, and challenges. Poor management mainly influences the internal factors of an organization. However, there are external factors that contribute to the challenges as evidenced by the eHarmony. External factors encompass competitors, local and international business laws, and economic factors like inflations.
The company has the ability to address its internal factors through good managerial skills. On the other hand, external factors require a business to be cautious since they are beyond its control. It needs to employ appropriate measures that will help mitigate the aforementioned problems. eHarmony treats the challenges, issues, and problems that it experiences accurately to ensure continuous business operations.
External Environment Analysis
External environment plays a role in determining the success of any organization. It includes trends, industry dynamics, and changes. Therefore, this section provides the PESTEL analysis of eHarmonys industry.
Political Factors. eHarmony suffers from the political platforms that impose rules to control online business. Matching services is a sensitive type of business that calls for governmental regulations.
Economic Factors. Such factors as economic policies have a lot of influence on the operations of eHarmony. For instance, inflation affects spending habits of the clients hence reducing companys profit.
Social Factors. These factors include peoples attitude toward online matching that can be either positive or negative.
Technological Factors. Rapid changes in technology call for organizations fast adjustment to maintain their productivity. Electronic commerce experiences influences from technological changes in terms of access to advanced technology and enhanced hacking activity, which requires organizations like eHarmony to adjust their business operations.
Environmental Factors. In case of eHarmony, environmental factors do not have significant influence on companys operations mostly because of online type of business.
Legal Factors. These are the laws governing online business and social institutions that oppose eHarmonys operations.
Culture and Demographics. Many people have adopted the culture of using online sites for dating purposes. The population that uses online matching services that eHarmony provides increases every day.
Five Forces, Opportunities and Threats
Trend: eHarmony shows a common course of business development. The number of customers continues rising all the time hence forcing the company to adopt other means of control.
Industry Dynamics. Online matching industry often experiences many changes. eHarmony faces the changes in social life of people with rising religious awareness, who oppose Internet dating.
Changes. The company reports changes in the marketing methods it currently uses. It relies much on Facebook, Twitter, and YouTube as opposed to television and radio.
Competitors. The company faces stiff competition from Paid-Do-It Yourself sites, Free-Do-It Yourself sites, online social networks, and other matching services.
Strength and Weaknesses (S+ W) and Distinctive Competencies
Strengths. eHarmonys main strength is its elaborate network that trends more than its competitors.
Weaknesses. Companys changing leadership weakens its operations at times.
Competitive Advantage. eHarmony has a long-term business experience and wider customer coverage. Besides, it employs highly qualified personnel with most employees holding PHD degrees in their areas of specialization.
Distinctive Competencies. The company is one of the online social platforms that competently uses offline media for marketing. Additionally, its founders are the people with distinctive experience in the social field.
Necessary Data for Evaluation and Decision-Making
Data collection is necessary for any organization to perform analysis and be able to make informed decisions. eHarmony majorly collects its data from the social platforms that record peoples dating behaviours. The matching service considers married, unmarried, divorced or separated individuals. The company uses a questionnaire with over 200 questions to solicit information from people. It then analyses obtained data to make informed decisions concerning various business issues. Required data on the social affairs of the individuals includes gender, age, marital status, and preferences among others.
Analysis of the Data and its Information
The data on the age of those, who engage in the social platforms, helps the company to identify the age category of people active on the social platforms. The company can then take advantage of the information. Additionally, gender data is important in obtaining the information on what gender uses the social platforms most of the time. The company can use such information to modify and enhance its marketing to different genders.
Stories can help the company to focus on the areas that generate higher revenue and eliminate cost ineffective activities. Moreover, the company can use the information to identify unique areas of improvement of its operations. The inferences based on the analysed data provide an organization with information to identify relevant opportunities for its business.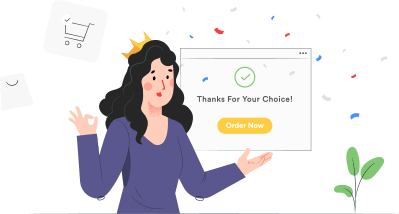 Top Writer Your order will be assigned to the most experienced writer in the relevant discipline. The highly demanded expert, one of our top 10 writers with the highest rate among the customers.
Hire a top writer for

$10.95
Evaluation
Strategic operation. The company reports strong business performance since it targets specific social issues of the society.
Marketing. eHarmony uses both online and offline platforms in advertising of its services. It facilitates companys ability to maintain its customers and counteract the competitors.
Operational Options. The company considers only the social life and relationship matching in its operations. Additionally, it puts significant efforts in such aspects as employee recruitment to attain its mission.
Position. eHarmony has a better business position compared to most of its competitors. It owns a larger customer base ensuring its perpetual existence.
Market Role. Companys market role lies in ensuring the availability of standard social services that appeal to the clients. Moreover, it plays a role in offering fair competition to ensure maintenance of service quality within the market segment.
New Opportunities. Every sector experiences technological advancements that call for creativity and innovation. It is important for the businesses that rely on Internet to become more creative in their operations. eHarmony needs to create platforms that provide the clients with a private dialogue and allow to see the partners. Current social platform allows only chatting and viewing photos without any voice communication.
An opportunity to interact using both voice and physical appearance privately is not available on the social platforms yet. Apparently, controlling the situation may be difficult, but desirable. It will solve the problems of mismatch that arise due to the lack of physical interaction.
Strategic/Marketing Choices
The company works strategically with both online and offline marketing platforms to reach its clients. It uses television and radio advertisement for its services. The use of media increases the chances of an organization to reach its customers. As a result, the company has a large customer base thereby offering strong competition to other firms in the industry.
Implementation of these strategic moves depends on the management of eHarmony. The CEO, the president and COO must react timely to ensure that their firm meets the market demands.
Struggling with your essay?
Ask professionals to help you!
Start Chat
Baseline Assumptions Risks and Mediation
eHarmony operates on certain assumptions that it considers necessary for its progress. For instance, companys management believes that many people aged eighteen years and above prefer using online platforms for dating. The risk involved in this case requires the company to reduce its advertisement to focus on other areas. Another assumption is that many people are aware of such platforms. Even though computer technology dominates the world, other people are still naive about these platforms. This assumption poses the risk of developing a narrow questionnaire that fails to cover all parts. Organizations should consider all necessary areas of its operations. In terms of mediation, the company should perform extensive risk analysis to avert any situation that compromises its business operations.
In conclusion, eHarmony is an organization that offers online social matching services. The company uses various advertising means to ensure that it reaches its clients. It also operates in a competitive environment that calls for a strong management team to ensure it success.