12.03.2021
Category:
The influence of evidence-based practice on nursing, education, science, and practice is definite. These initiatives involve practice implementation, education realignment, theory and model development, as well as research engagement in the new dimensions. Hence, the purpose of the given research is to explore the role and importance of EBP practice in advancing nurses' skills and knowledge, helpful in coping with risk factors among patients suffering from kidney disease. The research also focuses on the development of education and knowledge to cope with the risk factors through evidence-based practice to emphasize the importance of a family nurse practitioner.
Background
Key Research Findings
In contemporary education, the ubiquity of evidence-based research is identified, resulting in the development of multiple presentations, lesson plans, and learning objectives. However, there is still some confusion regarding the definition of evidence-based practice is and how it can be employed in nursing education. In this respect, Stevens (2013) focuses on management and trends in EBP practice to consider some of the influences of EBP in nursing models, frameworks, education, and practices. The author has concluded that there are new opportunities and challenges, but he has proved that the evidence-based approach provides fresh insight into healthcare. To delve deeper into EBP, Kazancioglu (2013) focuses on the potential risk factors for chronic kidney disease, arguing based on patients who receive renal replacement therapy around the world. It was found that such aspects as smoking, hypertension, diabetes mellitus, obesity, substance abuse are among the leading factors, which contribute to kidney diseases. Therefore, family nurse practitioners should take into consideration all those cases to be able to realize all of the existing issues.
Furthermore, Black, Balneaves, Garossino, Puyat, and Qian (2015) have sought to explore the influence of research training programs on nurses' attitudes, knowledge, and practices in regards to evidence-based practice and research. By using mixed-method design, the participants have entered the attitudes, knowledge, and practice survey over 3-time points with interviews among the identified groups. It has been defined that improvements in knowledge and skills are evident due to the integration of evidence-based practice. Furthermore, promoting research training opportunities for healthcare professionals has become an effective strategy for healthcare institutions to promote EBP, enhance the work of clinicians, and develop excellence and improvement in clinical research.
The rationale for Selecting the Issue
The idea of integrating has a close relation to the possibility for nurses to incorporate EBP into nursing and leadership roles. Furthermore, as the scientific investigation deals with population health, the MSN program can allow nurses to learn more about recent strategies in reaching the underserved population. Due to the fact that advanced education is important in healthcare because healthcare professionals and nurses integrate information that relies on advanced technology and a higher level of coordination across the spectrum of care concerns. In this respect, increasing the ratio of nurses allows to development of a range of master and doctoral candidates, who, in turn, can contribute to evidence-based practice for improving healthcare nurses.
The best affiliate program!
Invite your friends and get bonus from each order they
have made!
Order now
Read more
Application to MSN Program within Specialty Track: Patients with Kidney Disease
Identification of MSN Program Specialty Track
Master of Science in Nursing entails a number of important learning activities, procedures, and practical assignments. The practicum focuses on the development of specialized issues that seek to advance skills, relate to the theoretical content, and real-practice situations. The task of a nurse is to demonstrate awareness of the theoretical grounds for the nursing specialty track. The final focus on the preparation of advanced practice roles. In general, the program can provide the enhancement of experience, knowledge, skills, communication, critical thinking, and teamwork. All practical issues are related to quality improvement, inter-professional communication, use of the evidence-based practice, and introduction of effective academic ad clinical outcomes (Middlebrooks, Carter-Templeton, & Mund, 2016). It is also essential for nurses to employ a comprehensive evaluation of results and findings. The publication-ready manuscript can provide a new identification of relevant location and practicum issues.
Description of Impact of Selected Issue on Advance Practice
While integrating evidence-based practice into the MSN program, it is possible for nurses to identify individual gaps and fill out possible lapses in the future by eliminating individual barriers. It has been suggested that individual barriers to evidence-based practice can be affected by clinically-induced EBP programs that can further optimize skills and experiences in coping with patients who suffer from kidney disease. At the same time, a lack of randomized controlled trials and problems with measurement create challenges, while engaging with the best practices of EBP programs among nurses in the clinical setting.
Importance of Evidence-Based Practice for MSN Program
Nurses' education depends on a number of activities, but theory and practice should not exist in isolation. In this respect, Mooney (2012) has conducted a study proving that education can have a potent impact on nurses' attitude to use evidence-based practice. Additional works should be carried out to implement evidence-based practice in healthcare organizations. Specifically, it has been found that evidence-based education affects competencies and culture in an organization. Furthermore, nurses should realize the fact that the transition from theory to practice is an essential component of daily nursing practices and care.
You may find this article Nursing Evidence-based Assignment Writing Service useful.
Nursing Issue and Supportive Evidence
Issue
In the light of a constantly changing nursing environment, healthcare providers should question the specific current practices, the ones which can contribute to the recent research process and improved quality of care. Education initiatives reflect the evolutionary trends that define program development in an in-depth assessment healthcare environment. The introduction of evidence-based practice into the MSN program is definitely the major advancement, which can enhance nurses' skills and experiences. As a result, family nurse practitioners can be more accurate in defining the potential precursors of kidney disease and the associated risk factors.
Frequency of Occurrence
The background of the research focuses on the idea of evidence-based practice in education, and, as the research studies show, the MSN programs often rely on the management of evidence-based research, emphasizing the importance of scientific process and research, as the basis for practical activities.
Stakeholders Affecting the Issue
Nurses should expand their knowledge and skills and they are the major stakeholders. Patients with kidney disease are the leading stakeholders, whose diagnosis and treatment should be explored to effectively manage the process. They should be more responsible in teaching students to collect and analyze data, as well as synthesize new results and findings. The theoretical knowledge that they receive will definitely contribute to practical skills.
Rationale for Selection
The selection of the issue is predetermined by the need to eliminate any confusion regarding the essence of evidence-based practice while dealing with kidney disease patients and the value for improving educational and professional opportunities for future healthcare professionals. Furthermore, the development of new approaches and disciplines could provide nurses with new experiences, as well as advance their understanding of effective management of nursing practices.
PICOT Question
Population: Patients suffering from chronic kidney disease/chronic renal patients
Intervention: management of risk factors with the optional treatment of renal disease patients and its importance for family nurse practitioners.
Comparison/control: nurse's role as the researchers who explore the value of evidence-based practice to deal with kidney/chronic renal parents on the management of risk factors with an optional treatment and its importance for family nurse practitioners.
Outcome: when nurses are involved in the MSN program, they should also learn about the basics of evidence-based research and analysis of patients with kidney disease.
Time: the learning period is within the time for the MSN program.
PICOT question: What knowledge should be acquired to effectively deal with chronic kidney patients in regards to the management of risk factors with optional treatment?
Review of Literature
Peeters et al. (2014) have focused on treatment goals for patients with kidney chronic disease are aware of many reasons, but focus on the risk factors levels. The scholars have analyzed endpoints of the factorial approach and the effectiveness of treatment among renal patients with the help of nurse practitioners. They have defined new implementation processes that can provide new interventions and control groups. Additionally, Johns, Yee, Smith-Jules, Campbell, and Bauer (2015) have focused on the factors, which introduce a strong platform for CKD care that is one of the solutions, contributing to the quality of diagnosing and treatment.
Solution Description
In response to the above-presented issues, the implementation of evidence-based practice can contribute to the more effective management of renal patients, who suffer from kidney disease. American Association of Nurse Practitioners (2017) has introduced a range of helpful approaches for family nurse practitioners to promote MSN programs and enhance their experience through evidence-based practice.
Theoretical Model
The model will focus on the review of recent studies on chronic disease patients to learn more about the strategic framework on coping with the risk factors of kidney chronic patients, including educational and practical approaches.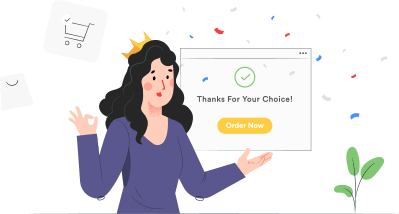 Top Writer Your order will be assigned to the most experienced writer in the relevant discipline. The highly demanded expert, one of our top 10 writers with the highest rate among the customers.
Hire a top writer for

$10.95
Implementation Plan
PICOT Restatement
Patients with kidney chronic disease should be more confident in the quality of treatment they are prescribed. At this point, family nurse practitioners should expand their knowledge on evidence-based practice to be more knowledgeable and experienced in dealing with such cases.
Type of Research
The qualitative analysis is more relevant for the given case study because it can provide a review of recent studies that explore educational methods for family nurse practitioners. The theoretical issues could provide new knowledge and skills.
Description of Research Approach
The qualitative approach can show behavioral patterns, relationships between nurses and patients, and new methods of diagnosing and treating patients with chronic disease. There should be a specific algorithm to deal with such cases.
Sampling
The major population involved in the study includes patients with kidney disease, who should be under the control of family nurse practitioners, who should implement various programs and schemes for management.
Data Collection and Analysis
The review of literature will be introduced to define thematic nodes, themes, and patterns in behaviors and observations. The results of studies will be analyzed and synthesized to answer the research questions.
Evaluation Plan
The evaluation will rely on the similarity of thematic nodes, as well as new managerial issues, which can contribute to diagnosing and treatment process.
Results and Findings
The results and findings will draw the lines between the major managerial practices, drawn from evidence-based practice. Family nurse practitioners should enter new MSN programs that include evidence-based practices and mechanisms, which improve kidney chronic disease.
Conclusion
It should be stressed that the given research study can provide a new stance for family nurse practitioners to deal with patients with chronic disorders, such as kidney disease. The urge for evidence-based quality improvement and improvement in healthcare emphasizes the need for redeveloping the case, which can ensure a safer, more effective environment, along with the establishment of new recommendations from various experts. In this respect, nurses should also be more active in responding to new initiatives and trends in evidence-based practice, which can contribute to their skills, knowledge, and experience by delivering evidence-based practice outcomes.