02.10.2020
Category:
Bicycle tourism has substantial advantages over other types of tourism. Cycling gives the traveler the opportunity to enjoy fairly high-speed travel on long distances and get to know the whole region during a short cycling trip. Moreover, cycling allows visiting interesting objects that are located at a considerable distance. Another significant advantage over other types of tourism is that cyclists do not need to carry backpacks tens of kilometers on their own back as their two-wheeled assistant will make it for them.
By the mid-1990s, there have appeared several areas to use the bike. They all boil down to riding on two wheels, but appropriate equipment and machinery are rather specialized. With the increase in bicycles in Europe and the US, a whole cycling industry has been established (Harrington & Fullagar 2013). Nevertheless, bikes put some specific requirements for participants of such a trip. Everyone should use cycling gear with a load not only on highways but on paths and off-road. A prerequisite is the knowledge of traffic rules, which is a guarantee of an accident-free cycling trip. The paper determines the importance of the idea of bicycle tourism, analyzes the target market, competitor market, defines the best marketing strategy, all resources and funding needed to realize the idea. Additionally, the paper gives a clear understanding of the steps needed to be taken for the idea to be successful and, therefore, proves its realism and feasibility. Nevertheless, there are some limitations and mitigations that are mentioned in the paper as well.
Nowadays, it is hard to call a healthy lifestyle "fashion" since this trend has become widespread and embedded in people's life in the whole world. On the other hand, leading such a way of life, there are appearing new ways of healing the body, such as outdoor activities, that positively influence humans' health. The latter include bicycle riding, so loved by people of all ages. After all, it does not only give a positive strain to the heart, lungs, blood vessels, muscles, feet but also allows a person to freely (unlike travel in a closed car) enjoy the surrounding beauty and fresh air to the full.
The advantage of two-wheeled transport has contributed to the emergence of cycling (organized bicycle tours). Considering that cycling tours have not yet had time to massively spread in the world, and, therefore, have not experienced harsh competition, a beginning entrepreneur, especially if he or she lives in an area with a beautiful forest or mountain areas, should necessarily consider this kind of business. Nevertheless, the study is important as there are still a lot of aspects that need analyzing. In particular, the studies must pay particular attention to its practical side – that is, organization.
Market and Competitor Analysis
Bicycle tourism (cycling) is a type of tourism in which the bicycle is the main or only means of transportation. The term "bicycle tourism" has lots of meanings and concerns one of the outdoor activities as well as a variety of tourism sports (Harrington & Fullagar 2013). Cycling as a leisure activity implies riding a bicycle through routes for excursions of a general tourist and ones with specific objects cycling character. The complexity of such trips can range from simple to extremely high. Routes are laid so as to use the benefits of the bicycle to move quickly on the road. Among outdoor activities, cycling tourism is a leader in the speed of movement and the length of routes.
The most common cycling trips include:
• One-day biking – biking without overnight stays. People typically leave in the morning and come in the evening the same day.
• LDPE – "Hiking Weekend" – biking with one overnight stay. Usually, tourists leave on Saturday morning and arrive on a Sunday evening.
• Multi-biking – Cycling for a few days.
The main purpose of sports cycling is to increase the tourist trade, improve the techniques and tactics of passage routes, develop new tourism equipment, get sports titles (including to the Master of Sports). Bicycle tourism is also one of the types of active rest. Hiking in cycling sports is divided into six categories of complexity (hp): the first – I hp (Elementary level), Second – II HP, third – III hp, fourth – IV hp, fifth – V hp, and sixth – VI hp (the most difficult level) (Harrington & Fullagar 2013). To determine the complexity of the category, one evaluates running days in kilometers, the necessity of soil / rock road climbing. In cycling expeditions, VI hp also takes into account local obstacles – crossing the river or categorical passes.
Cycling is the fastest and the most economical way to travel by one's own force. Precisely because of this, cycling has a huge advantage over other types of tourism. The cycler moves several times faster than a pedestrian or kayaker, preserving, unlike the latter, a relatively high freedom in choosing the direction of motion. During the day, one can drive from 60 to 150 km, which allows the traveler to participate in one-day trips to remote localities (Chang & Gibson 2011). Additionally, cycling is a panacea for strengthening health and developing the notion of active rest.
Classic (traditional) cycling tourism is a one-day or multi-day cycling trip, as a rule with a middle and a slow pace, providing bicycle exploitation in the mode of moderate loads (Norcliffe 2015). The route can be of various lengths and can be organized in almost every region of the world.
Aggressive cycling tourism is a one-day cycling trip with minimal luggage at a fast pace on any road (Norcliffe 2015). The attention is paid to the fast speed of passing complex areas, quick movement on a highway and an off-road. This type of tourism also includes two- and three-day trips without load and with overnights in country houses, hotels, etc. Aggressive cycling tourism is the youngest of all types. It originated in Western Europe with the advent of mountain bikes. It presents higher requirements for safety and training of the participants. The trail and road conditions are often unknown, which requires readiness for any difficulty on the way.
The best affiliate program!
Invite your friends and get bonus from each order they
have made!
Order now
Read more
Sports cycling tourism is a multi-cycling trip done offline with full original equipment, involving cycling competitions (cycling rally, figure driving trial, cycling orientation) (Norcliffe 2015). The emphasis is put on the difficulty of the route, which involves overcoming passes on difficult roads, forest trails, off-roads, and others. Considerable importance is dedicated to the remoteness of the region from civilization, untouched corners of nature, environmental conditions, and foreign countries.
Sports and cognitive cycling implies a distant cycling trip across the country and abroad. It aims at sightseeing, visiting natural and/or historical attractions, and significant places. An excursion and a relaxing cycling tour consist of evening cycling, walks, and weekend hikes. Campaign historical and patriotic bike ride and walks are very rare nowadays (Norcliffe 2015).
Sport cycling is the most exciting field of cycling. Without diminishing the value and importance of health and educational goals of cycling trips, one must admit that hiking becomes truly breathtaking only when there is a challenge and the tourist has to complete the tour with the help of his/her physical and moral strength (Norcliffe 2015). Bicycle travels in remote, inaccessible areas are always risky, especially in winter as diseases are more common then, and it can pose a serious threat in deserted places.
Recently, some countries have experienced a booming trend of tourism business called adventure tourism. For the followers and supporters of thrills, travel agencies organize a trip on bicycles to exotic and inaccessible terrains like mountains, deserts, and tropical forests. For example, a group of hunters looking for an adventure is accompanied by a bus that provides security. If the travelers are very tired or the weather conditions get worse (heavy rain, storm, lightning), one can dismantle the bike and continue the trip on the bus.
Bicycle tours to Europe are usually chosen only by experienced cyclists, self-confident in their power because distances that have to be overcome are quite long – starting from three hundred (Munera et. al. 2015). Such bike tours are mostly done for the thematic nature. For example, it can be a tour through the castles of the Czech Republic, the main centers of French winemaking, the footsteps of great generals, or European capitals (Munera et. al. 2015). There also exist special, family cycling trips intended for families with children who are more than 16 years old. Such routes often run along riverbeds or plains. The main centers of cycling tourism in Europe are Austria, France, Germany, Holland, Czech Republic, England, Italy, and Switzerland (Munera et. al. 2015). Cycling trips in these areas are usually costly because they include the cost for the visa and other documents as well as expenses on transportation to the starting point of the route.
However, novice athletes still need better training aimed at overcoming simple routes on a familiar terrain. Accordingly, one may notice that cycling tourism in the regions where several dozens of bike routes of varying length and complexity are developed have gained extreme popularity.
Moreover, cycling is not only a great way to rest, so one can experience unforgettable emotions and learn many new things, but it is also an opportunity to improve one's health and physical form without making extra efforts.
Traffic on a route requires not only good physical preparation but also comfortable clothes. For long lasting biking tours, there is a need to purchase special clothing for cycling, bright "breathable" shirts, wind and waterproof jacket that will not only provide comfort but also increase the safety on the road, including through reflective inserts. An important piece of clothing, to which cyclists should pay particular attention while selecting a wardrobe, are cycling shorts or trousers for cool weather (cycling pants create favorable conditions during a long ride on a hard saddle of a bicycle). Shoes should be comfortable, have a very solid sole, and not slide from pedals.
An important cycling equipment element that provides extra protection for the hands and generally upwards safety are gloves. The best gloves for tourism are the gloves with "cut" fingers that allow the skin to breathe. When one chooses a bicycle helmet, it is important to remember that it has to provide head protection as well as a broad overview.
The second important thing after a cycling bike is probably a backpack. Most bicycles are built according to the idea that tourists will not need to carry the main luggage themselves. However, the bus or car maintenance cannot always follow the group on all routes, so there is a need to bring a minimum of things. For this purpose, one may use a special suit of cycling bags that are attached to the trunk of a bicycle, and conventional wearable bags the design of which provides fastening for flashing taillights, compartments for a drinking system, and a ventilation system for tourists' back. Manufacturers of equipment and clothing for cycling constantly improve their products, and introduce new technologies and materials that can create maximum conditions for successful and pleasurable active rest.
Even if the bike is not designed to some particular excursions, it can have its own features and ultimate goal. The trip can be diversified with all sorts of innovations, complementing a rich set of free time classes. The direction, character, and theme of the tour are chosen according to the season, weather, anniversaries, etc. A variety of targeted tours can be seasonal visits to the places reach in berries and mushrooms. The bicyclers of such tours should be equipped with front and trunk baskets, which are attached to the trunk. Near a reliable linear spot (crossroad, the edge of the forest, river bank, clearing, etc.), one stays near the bikes while others walk in the woods till agreed hour. In all these trips, the participants should have watches and compasses. A linear landmark will not allow people to get lost. The routes of berry- mushroom hikes should be short so that more time (at least two hours) is dedicated to gathering the gifts of the forest nature. The two-day trips with overnight enable tourists to gather mushrooms at dawn.
At the height of summer, when days are most likely to be hot, it is appropriate to plan moderate trips through the forest paths, to a good bathing place (to the lake with a sandy beach and clear water). The young as well as the older generation will enjoy cycling trips with sports games: volleyball with a net, handball, badminton, rugby, which, incidentally, are very useful for warming-up the hands, waist, and other body parts after cycling. In tours with games and competitions, the halt should be longer (3-4 hours) and the route should be shorter respectively. The halt is arranged in pre-prepared places with platforms for gaming on the lawn. For the sake of variety, it is advisable to develop several optional routes to these lawns.
A family weekend cycling trip can be divided into three categories (Munera et. al. 2015). Hiking for parents with preschool children includes mainly walking, last one-day, and demand special bicycles equipped with seats for children, for example, on the frame of the bicycle. The routes of such tours are not more than 60 km along local smooth roads, without impassable areas.
In tours with children of 7-14 years, children go on their own teenage bikes. The routes are aimed at pleasure and health and are not longer than 50 km (Munera et. al. 2015). Nevertheless, they are laid on dirt roads, trails, and local roads with light car traffic. It is not easy to lay these routes near the cities, so it is advisable to organize travel groups of parents with children on vehicles (bikes on trucks, their owners – on the tour bus) that will bring the participants to the start of the in all respects suitable route. After the tour, the transport will bring the participants back to the city. This is especially important for cities where the rail network is poorly developed.
Children of 7-14 years should participate in two-day tours with overnight in tents after handing out a tour icon (for example, "Young tourist") (Dauncey 2016). Before two-day trips, children should take part in two one-day tours that will serve as a training course for them (Dauncey 2016). During the halts, the managers of the tour should organize swimming, humorous games, relay races, elementary competitions on tourist technologies, for example, learning to play volleyball over the net.
Routes with teenagers of 14 years and older can formally be conducted on any roads that allow cycling (Lamont 2014). Nevertheless, it is still advisable to choose local roads. In addition, if the cycling tourism club comes up with some marks, logos, rewards for those who pass 500 km, 1000 km, etc., they will greatly please children as well as adults and attract more participants (Lamont 2014).
A good incentive for regular trips is the tour devoted to specific themes or a series of routes that make up a ring around their city, stretching from the border to the border area or along the borders (two or three-day trips) and the river. Novice cyclists can be addressed with a series of tours aimed at practicing general tourism and cycling tourism technology.
The halt is arranged in a place where there is a lawn or a meadow, ravine, steep slope, a small river or stream. At the halt, the organization can offer various elements of tourism technology: knotting, determining of horizontal distances and heights of trees, basic aid knowledge, basics of reading maps, overcoming of thicket or blockage, traffic poles, descending and climbing up the slope, crossing the ravine, stream or river, finding the given point with the help of the compass, etc. One can organize a personal competition between the participants of the tour on the obstacle course. In tours that aim at practicing cycling technology, various elements (complex plots and natural obstacles) can be placed evenly on the route and be focused on specifically chosen compact track near the dining halt: overcoming the creek and ravine, transporting the injured, crossing the sand area, figure driving, cycling orienteering, etc.
The route in the middle of the day leads to a village somewhere in the border area or a region from which there are no further roads (Munera et. al. 2015). Making one's way through the woods in a certain direction, the tourist will need to get to the village or any road of the neighboring area (region). Some enthusiasts of cycle tourism can not part with two-wheeled "horse" even in winter, considering that in this time of year there is a better patency of dirt roads, no burning sun and mosquitoes.
A good way to diversify cycling tours is to combine hiking on the geometric principle. So far, the paper talked about cycling trips that involve one group. Two, three, or more groups can greatly expand the original tour range. For example, two groups can organize a counter-tour on one (linear or circular) route, in the middle of which they will organize a general dining halt. Moreover, two groups that set off on different routes meet in one halt place, and after the dinner come back by one road. Another option is for each group to have their own route from the beginning to the end and have only a common halt.
A halt at which three or more cycling groups meet, each of which have their route, is called a star trek (routes are associated with rays and the center of the star ) (Kaplanidou 2010). In these campaigns, the emphasis falls on the halt, meeting other groups, so it is common that star treks are accompanied by camp competitions, congratulations, sports competitions, and tournaments.
A star trek that involves cyclists of all sections of the club and several cycling associations is one of the most suitable forms to ceremonially open and close a cycling season, celebrate a club's birthday, praise a winning team at national competitions, championships, celebrate various important dates, anniversaries, award title of "Master of sports", celebrate cycling weddings etc. Since it is difficult to accommodate a dining halt when the program is large, such events and anniversaries are better to conduct during two-day trips. They have more opportunities to develop the routes.
Nevertheless, it is not obligatory to adjust the "star" to anything. One can organize a rest to appreciate nature and have an overview of tourism skills and talents. The best time for such a holiday is the second half of June when the day is long, the night is short, and long rains are rare. The emotional peak of a star trek is the meeting of groups in the evening of the first day. It is possible to hold a competition on the exactly accurate time of arrival, the best greeting of other groups, arrange a tournament between teams in volleyball, soccer, rugby, orienteering, and other activities (with and without the ball, humorous competitions, cycling technology). Then, one can organize a common dinner while holding a competition for the best dish or drink (of course, non-alcoholic). When it begins to get dark, it is appropriate to hold a general bonfire, organize different quizzes, singing contests, different competition in which each team delivers a number of artistic performances in any genre and with any number of participants. In the morning, it is advisable to award the winners, organize a ceremonial farewell after which the groups will continue their route.
One can arrange a meeting on the halt of different types of tourism groups: cycling and walking, cycling and water. It is possible to arrange a meeting with a horse riding group, mountains hiking/climbing group, skiing group. It is mutually beneficial and interesting for the followers of different modes of transportation to exchange views and experiences.
However, if there are groups the members of which know how to ride a bike and swim in kayaks, then, in a camp or in an inn, they can change the means of transportation. Cyclists become kayakers while kayakers get on bicycles. Such combined tours are more relevant if they involve familiar with each other people, members of the same sections or club. It can be assumed that under the influence of the desire for civilized forms of active rest, in the near future there will be a combined bicycle-bus trips the free day. During such trips, the buses will bring the participants of the tour and their transport to the place where the tour starts.
Realism and Practicality
Development of trails
First of all, the organization will have to learn the area and develop several routes on the most interesting places. If the city already has several operating cycling firms, it will be appropriate to study their routes and services to invent the company's own distinguished originality and style.
The company should note in advance the preferences of different travelers, taking into account their age, health condition, personal preferences, aims, etc. Accordingly, the company should be ready to offer tours of any complexity, any length, duration, and aim so that all sectors of the target market are satisfied. For example, the company can offer the followers of extreme driving obstacles and full of adrenaline excursions into the mountains or uninhabited, remote "wild" places. For older people, who prefer quit and relaxing places, the company can organize cycling tours on a flat terrain, a leisurely ride along the forest trails to rivers, the countryside, and attractions.
Necessary investments
The initial amount will range from 10 to 15 thousand dollars, depending on various factors (the place of business launch, the amount of necessary equipment, advertising costs).
What has to be purchased for that amount?
First of all, the company will have to buy bikes of different types – strong, with good wheels suitable for mountain driving; for beginners; specialised bikes equipped with seats for children. At the beginning, it will be enough to buy ten bikes for beginners and for extreme riding, and five bikes equipped with children seats. Moreover, it is obligatory to buy other cycling equipment such as helmets, gloves, knee pads, elbow pads to make the tours safe. If the company plans to organize several-day tours, it is necessary to buy tents (at the beginning, it will be enough to buy five pieces), clothing (windproof jackets, "breathable" shirts, cycling shorts, cycling pants (for cooler weather)), and sleeping bags. Additionally, one should remember to purchase a first aid kit.
Organizational matters
The company should think in advance what kind of services it will provide. After all, the company, as an organizer of bike tours, can act not only as a conductor but also as a supplier of food or useful things for hiking (folding knives, rain gear, drinks, etc.). In other words, the company can think of related sources of income.
With each client, the company must advance explanatory conversations that will be included in the cost of the tour. The company should calculate the cost for a single traveler in advance – both considering additional services and without them – and then provide this information for potential customers-travelers.
Since it is important to talk about secondary sources of income, it is possible to engage in parallel bike rental and equipment that will be untapped in rounds (either because of the limited number of customers or in between the tours).
Advertising
In addition to advertising on TV and radio, the company can advertise itself on specialized municipal forums dedicated to active lifestyle, cycling, etc. The company can also place advertisements in bike and sports shops. It is a good idea to spread advertising cards in big facilities like universities, corporations, restaurants, supermarkets, etc. Moreover, the marketing team of the company should involve young people in their campaign so that they could act as mediators between the company and the target market.
Mostly, the target audience of cycling tourism is active young people under 35 as well as families with children of 7-15 years. Therefore, the company should to advertise its business among young active people. It should give information about the business near amusement parks and gather places of youth companies, near sports clubs, schools, universities, colleges, etc.
A great way to advertise the company will also be the co-operation with sports clubs, cinemas, and fitness studios. In such institutions, the representatives of the company may offer discounts on the company's services. This is a great way to advertise because it will attract the active youth, who is able to pay for the service. It is also important to remember about social networks – a virtual gathering place for young people. It is not necessary to hope that they will lead the company to the customer immediately, but social networks are an important addition to any advertising campaign (Schott & Sutherland 2009). Thanks to it, the awareness of the company's brand and service will grow among the young audience.
If there are competitors in the same place, then it is vital to show the company's advantages over competitors. For example, among the most vivid advantages, the advertisement may mention lower prices, more high-class bikes, the best support, and a variety of interesting routes, etc. If the company is a leader in the area, then advertising should be directed at the allocation of this type of active rest for young people in general. Thus, the focus should be not on the level of prices or the quality of bikes (though it is also necessary to emphasize) but on how great it is to rent a bike and ride to some interesting places on it.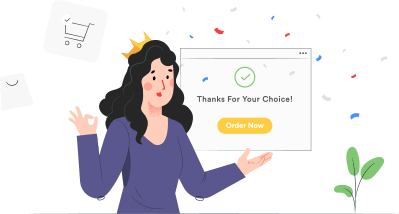 Top Writer Your order will be assigned to the most experienced writer in the relevant discipline. The highly demanded expert, one of our top 10 writers with the highest rate among the customers.
Hire a top writer for

$10.95
Conclusion
Biking is a great way not only to heal the body but also to get great pleasure. First of all, a person will strengthen leg muscles, burn excess fat and tighten the skin of the thighs, increase lung capacity, stimulate the cardiovascular system, and blood overclocking. For women who suffer from varicose veins, cycling will help to get rid of this problem as rotational movements of the feet cause blood vessels to circulate quickly.
This kind of active rest does not require any additional equipment, except for the bicycle. A bike simulator can be found in any gym, but if there is a forest or park, there is no need to miss the opportunity to spend a few exciting hours in the fresh air. Many people, especially abroad, have long abandoned cars and public transport and go to work only by bike.
Biking is a great way not only to save money on gasoline, reduce environmental pollution but also to engage in sports regularly, especially if a person does not have time to visit the gym. Bicycling is widely used by people who want to lose weight. During cycling, a person burns a tremendous amount of fat, so in conjunction with a low-calorie diet, it is a great way to get in shape or maintain already achieved results. Biking is an excellent tool for strengthening not only the physical but also the emotional state. What could be more serene than the ride through the forest when all the problems and unpleasant thoughts are carried away.
An ideal vacation on a bike involves a long bike tour, which is a great opportunity to communicate with others, see new beautiful places, and strengthen one's health. Here a person will not just ride on the bike but at the same time will visit a lot of beautiful places, attractions, wonderful monuments of nature, which will run through the route of the cycling trip, and get a great workout for the body. All in all, it is obvious that cycling industry has become extremely popular in recent years and its popularity is only increasing. Therefore, having taken into account the future prospects and profitability of cycling business, it can be regarded as one of the most quickly developing industries that in the near future will bring profits for the company, improve customers' health, and bring them bunch of new positive emotions.