02.10.2020
Category:
Nehemiah is one of the most famous Jewish personalities with influential leadership and excellent managerial skills who supervised the process of Jerusalem rebuilding after this city was released from captivity. This figure plays a fundamental role in the rebirth of this ancient and magnificent town. The reason is that he actually commenced and effectively guided a construction phase. Nehemiah is recognized as one of the most talented and organized leaders and managers of the Old Testament. The current paper aims to shed light on Nehemiah's effective managerial skills while leading people during a period of significant changes. Moreover, much emphasis will be placed on five main elements that made this personality a responsible, motivating, and successful manager. Finally, the essay will consider several change theories and explain how Nehemiah's managerial style corresponds to one of these theories.
Nehemiah's Managerial Skills
According to the estimations of church historians, Nehemiah was both a brilliant spiritual leader and an outstanding manager. He was responsible for planning, guiding, and directing performance of people and participated in reconstruction of Jerusalem (Browser, 2014). One of the most significant managerial skills and characteristics typical to Nehemiah was directly linked to confidence. Self-confidence or, in other words, the confidence in personal strengths, is one of the most crucial assets. The reason is that this personal power teaches managers how to engage smart and persistent individuals to get the job done (Thomas, Hebdon, & Novicevic, 2015). Confidence should be viewed as a cornerstone of Nehemiah's leadership and management because confidence taught khim to be an efficient problem-solver, persuasive communicator, responsible coacher, and motivating mentor (Thomas, Hebdon, & Novicevic, 2015). There is a natural tendency among people to trust managers when they seem and sound confident in personal strengths and skills of their followers. According to The Book of Nehemiah, this personality should be viewed as a reliable manager. He had unshaken and unbounded confidence that God's will would bless him and all people being engaged in rebuilding the walls of Jerusalem (Nelson, 1998). According to the information provided in The Book of Nehemiah, this man confidently motivated and encouraged people to "rebuild walls and gates of Jerusalem and put an end to this disgrace" (Nelson, 1998). In general, the confidence of Nehemiah is seen in the way he behaved and acted. The reason was that confidence was the only power that would inspire other people in times of the crisis.
Personal integrity is the second vitally important managerial skill of Nehemiah. Integrity is one of the most effective and influential management practices because leaders who lack integrity are usually not trusted and followed by their colleagues, employees, and the public (Willette, 2014). Moreover, integrity in management results in a variety of benefits, especially safety, stability, increased motivation, and enhanced organizational performance (Finkelman, 2015). Nehemiah led his followers with honesty because he was fair, sincere, trustworthy, and, finally, had strong moral principles. Taking into consideration the Old Testament, unlike former governors, Nehemiah did not lay heavy burdens on his followers "because of the fear of God" (Nelson, 1998). Moreover, his managerial style encompassed higher wisdom because he relied on a combination of thoughts and knowledge in order to explain the needs in rebuilding Jerusalem (Nelson, 1998). On the contrary, managers, who close their emotions and senses, ignore their intuition, and, finally, lack knowledge. They are ineffective because they fail to develop strategic decisions and encourage their followers (Finkelman, 2015). Nehemiah was a wise manager who feared his God and followed God's rules and laws in order to get a great wisdom and spiritual renewal.
The best affiliate program!
Invite your friends and get bonus from each order they
have made!
Order now
Read more
Motivation is one more excellent managerial skill that was used by this figure during the period of fundamental changes (Thomas, Hebdon, & Novicevic, 2015). Motivation may be compared to the core of management because it increases followers' satisfaction, boosts productivity and performance, and contributes to the achievement of certain goals and missions (Finkelman, 2015). Nehemiah was a motivational manager who effectively used this essential skill to promote the behavioral purpose and direction. The man who had rebuilt Jerusalem was an outstanding motivational leader. He possessed a variety of positive skills and attributes to inspire every follower on an individual and personal level (Thomas, Hebdon, & Novicevic, 2015). Nehemiah who was motivated by God's vision was a proponent of the idea that hope and belief in God would definitely bring bright changes. For example, the phrase taken from The Book of Nehemiah "Let us rebuild!" indicates that individuals are usually not motivated by certain projects or plans for the future (Nelson, 1998). On the contrary, The Book of Nehemiah proves that people are usually inspired and motivated by honest, charismatic, and responsible leaders who are ready to provide assistance in times of hardships (Nelson, 1998).
Finally, a harmonious combination of diligent planning and effective administration is the fifth critical managerial skill that enabled him to cope with challenging situations and rebuild the walls of Jerusalem (Thomas, Hebdon, & Novicevic, 2015). Confidence, integrity, wisdom, and motivation are tremendously important. However, Nehemiah would not be able to achieve success in rebuilding Jerusalem without efficient management of time, efforts, and available financial resources (Thomas, Hebdon, & Novicevic, 2015). On the contrary, despite Jerusalem was almost wiped off the map, this personality developed strategic plans and went to the king to ask for the sufficient amount of resources needed for the process of reconstruction. Therefore, as a competent and responsible manager he relied on systematic administration in order to identify and objectively assess the current state of affairs (Thomas, Hebdon, & Novicevic, 2015). For example, The Book of Nehemiah claims that he relied on a thorough inspection of walls and destructions in order to determine where the wall was destroyed and how many resources were needed to repair it (Nelson, 1998). Finally, in order to increase effectiveness of performance, Nehemiah tried to remove all existing barriers, selected the right individuals, and set the meaningful and realistic goals as well as the assignment to every person (Willette, 2014). Thus, his managerial style was incredibly effective and successful because he always considered both technical and human sides.
Nehemiah's Management Style and Change Theories
The role of change theories is of utmost importance. The reason is that these well-developed methodologies for planning and evaluation indicate when and how the desired changes are expected to happen and lead to certain positive outcomes (Mitchell, 2013). There are many types of change theories that are successfully utilized to manage shifts. One of the traditional and comprehensive change theories used in the today's dynamic and competitive business environment is Lewin's Three-Step Change Theory (Mitchell, 2013). This model focuses on three main phases, including unfreezing, changing, and, finally, refreezing. On the contrary, the change model developed by Kotter encompasses eight major steps. It includes maintaining a state of urgency, creating a group that consists of the right people, focusing on a change vision, sharing the vision, and empowering immediate actions, generating vitally important short-term wins, developing employees, and, finally, incorporating important changes (Mitchell, 2013). The Change Curve is one of the most powerful theories of change that focuses not only on organizational changes, but also on personal transitions that foster these shifts (Mitchell, 2013).
Having reviewed several main change theories, it is possible to emphasize that Nehemiah's management style aligns with the change theory developed by Lippitt, Watson, and Westley (Mitchell, 2013). This model is the extension of Lewin's theory and incorporates the following phases: an accurate diagnosis of an existing problem, a focus on motivation and inspiration, an adequate assessment of available resources, development of plans and strategies, pursuit of the same goals, maintenance of change, and, finally, transformation of a change into organizational culture (Mitchell, 2013). As Nehemiah was a leader who relied on wisdom, confidence, integrity, motivation, and diligent planning as well as administration, his management style meets the principles developed by Lippitt, Watson, and Westley (Mitchell, 2013). Nehemiah accurately estimated and assessed the problem. He understood that knowledge and wisdom would not rebuild the city (Nelson, 1998). Because of this reason, he focused on confidence and motivation to teach people to behave as a cohesive and collaborative team where every individual had to pursue certain achievable and realistic goals (Thomas, Hebdon, & Novicevic, 2015). Nehemiah was aware that every participant should clearly understand the mission and be ready to work in a team. The reason is related to the fact that transparent communication, feedback, and, finally, coordination are vitally important components of the change process.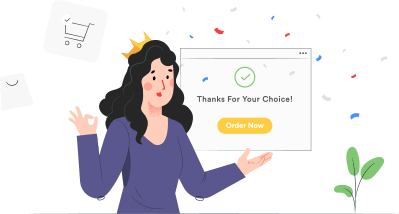 Top Writer Your order will be assigned to the most experienced writer in the relevant discipline. The highly demanded expert, one of our top 10 writers with the highest rate among the customers.
Hire a top writer for

$10.95
Communication during the Period of Change and Nehemiah's Management
Interactive and transparent communication during the period of fundamental changes is crucially important. It fosters an increased employee engagement and commitment, improves satisfaction and collaboration, attracts attention of other employees, and motivates to search for strategic and most beneficial solutions to some challenges caused by a change (Finkelman, 2015). Effective communication among employees motivates everyone to be honest and sincere about their motives, actively participates in decision-making processes, and is concerned to make organizational transitions smooth and gradual (Finkelman, 2015). In general, Nehemiah was not only a committed leader and responsible supervisor, but also an outstanding and skillful communicator who possessed enough strength in order to influence followers (Browser, 2014). According to the information presented in the Old Testament, when he faced opposition, he relied on persuasive communication in order to absolutely transform experiences, emotions, and feelings of his disciples (Nelson, 1998). Moreover, he relied on a clear, open, and direct communication in order to give a chance to the followers to understand and assess the urgency and severity of the problem (Thomas, Hebdon, & Novicevic, 2015). Finally, Nehemiah was a proponent of an effective and efficient prayerful communication with God during the period of changes.
Conclusions
In conclusion, Nehemiah is one of the most brilliant leaders and exemplary managers in the Old Testament. His leadership may be compared to the enormous investment of time, skills, strength, money, and human resources willing to rebuild the walls of Jerusalem. Moreover, the well-developed and persuasive communication skills of this person enabled him to succeed in providing effective solutions to challenges and completing any task. In general, from a human perspective, the key to his apparent success is associated with his brilliant communicative skills and effective managerial style that encompasses confidence, wisdom, motivation, and diligent planning. This famous personality will always be remembered as a great manager who acted with confidence, set and pursued achievable missions, developed concrete strategies and tactics, focused on prayerful communication, followed his passion, and built healthy and warm relationships with his followers.