02.09.2020
Category:
The paper will compare two health care organizations in the United Arab Emirates, including Tawam Hospital and Burjeel Hospital. Tawam Hospital is a public healthcare facility that was built by the Ministry of Health in1979. The hospital started as an acute care general hospital serving the national population of the United Arab Emirates. After several years, the hospital opened a dental center. Since its establishment, Tawam Hospital has undergone tremendous growth, and in the late 19th century it constructed a polyclinic and introduced a day surgery program. The number of beds has also been increasing. The hospital has a remarkable reputation in the UAE for its quality services and patient care. Today, the hospital accommodates a huge number of patients and provides a wide range of services for patients of all ages. Currently, the hospital is the major referral center for oncology, neurosurgery, and pediatric surgery.
The Tawam Hospital vision is leading worldwide, integrated, outstanding healthcare services with the highest quality and safety standards. Their mission involves transforming the healthcare system services to the highest medicinal quality and customer care of international standards. Tawam Hospital aims at providing patient-centered and high-quality services at affordable prices to their patients. The hospital also has a goal to enhance health infrastructure and attract specialized human resources in healthcare (Tawam Hospital, n.d.).
The hospital upholds the core values which have contributed substantially to its success. One of the hospital's major values is quality. The hospital is preferred by many patients because of their excellent services, which are purely patient-centered. Secondly, the facility promotes transparency in their operation and conducting their services. The institution is also culture-sensitive and operates neutrally, administering to all kinds of people while respecting their culture. Additionally, Tawam Hospital is very innovative. It is always up-to-date with technological trends in the healthcare industry. Their adaptive culture to technology makes them excellent in providing healthcare services (Tawam Hospital, n.d.).
Burjeel Hospital is a private healthcare facility opened in 2012 under the Health Authority of Abu Dhabi. It is a 7-star hospital with extraordinary sophistication which substantially improves the healing process. Burjeel is one of the finest private medical establishments specializing in joint surgery, pediatric orthopedics, spine surgery, and sports orthopedics. It is famous for its sophisticated equipment and advanced technology, which makes it excellent in diagnostic and curative services (Burjeel Hospital, n.d.). The hospital has world-class medical professionals providing excellent diagnostic, curative, and preventive healthcare services in a huge number of clinical specialties. Burjeel Hospital is also well recognized for its excellent support services besides the treatment practices. They have fully experienced consultants and therapists who provide a specialized and warm human touch to the patients.
Benefit from Our Service:

Save 25%
Along with the first order offer - 15% discount (code firstpaper15), you save an extra 10% since we provide 300 words/page instead of 275 words/page.
The vision of Burjeel Hospital is to be the first, preferred and trusted choice in healthcare and support services to the patients. The hospital's mission is to achieve exemplary corporate governance in healthcare using updated technology. Medical expertise and delivering the outcomes that exceed expectations is also a vision that Burjeel has (Roehrich, Lewis, & George, 2014). The management of the hospital believes that healthcare constitutes more than just diagnosis and cure of diseases. Instilling hope in the patients and providing personalized attention is believed to be a useful contributor to the recovery process (Burjeel Hospital, n.d.).
The core values of the hospital include compassion, teamwork, responsibility, and integrity. The medical practitioners and support staff are given thorough training in providing a comfortable care and ensuring friendly environment to the patients. Compassion is considered an important contributor to the healing process. Integrity is also held with high regard at Burjeel where quality services are guaranteed. Thirdly, the staff of Burjeel is encouraged to work as a team to accelerate the healing process of the patients. Lastly, responsibility is critical at Burjeel as their employees are encouraged to take responsibility for their actions while providing services to the patients (Burjeel Hospital, n.d.). Both Tawam and Burjeel are heavily regulated by the government to ensure that they deliver high-quality care ethically and technologically.
Part II: Overview of the Public and Private Healthcare Organizations
One of the fundamental differences between the private and public hospitals in the UAE is the cost of treatment. It is clear that in private hospitals it is approximately six times higher than that of public healthcare. A huge percentage of the residents rely on public healthcare due to the high cost of treatment at private healthcare institutions. The free emergency care is also guaranteed at the public hospitals, making them preferable to low income earners. Both public and private health care play a big role in the healthcare industry of the United Arab Emirates (Hussain & Malik, 2016). Public hospitals are preferable for treatment especially to low income earners because they are cheaper, while private hospitals are preferred for their convenience and speed in delivering their services.
Both private and public healthcare organizations have specific advantages and disadvantages. The advantages of healthcare at private organizations are numerous. First, private organizations provide fast treatment and have no long queues. They are also preferred because one can make a choice of the doctor they prefer. Thirdly, private hospitals provide comfortable rooms and privacy to their patients hence quickening their recovery. Private hospitals also have modern equipment which makes them more reliable (Basu et al., 2012). Additionally, the private care provided at such hospitals is remarkable. The chances of never-events after a surgical procedure are also minimal there. It shows the investments the private health care organizations put into their care systems are meant to reduce any potential errors during treatment.
You may find this article SWOT Analysis Assignment Help
useful.
In spite of all pros, the private healthcare organizations in UAE have the limitations which cannot be ignored. The disadvantage is associated with their focus on making profits, unlike the public health care organizations that are oriented on providing health care services to the public (Basu et al., 2012). The cost of treatment in these facilities is usually very high and unaffordable to low-income earners. All the private health care organizations in the UAE charge highly even for prescription medicines, which is unethical and unaffordable for the normal citizens. Secondly, private hospitals may give more medicine than necessary with the aim of increasing the patient's bill.
Just like the private hospitals, the public healthcare establishments have pros and cons. Their advantages lie in the fact that some treatments are given free of charge or at least approximately three times cheaper than at private hospitals. The public hospitals benefit from the governmental support that covers the major expenditures at the facilities. The reduced expenditures burden is transferred to the reduction in the medical costs and prices charged to the patients. Secondly, public hospitals cannot turn anyone down and everyone is guaranteed treatment. The hospitals are expected to ensure that all patients seeking medical attention are treated without discrimination since they are government facilities constructed to serve the public (Hussain & Malik, 2016). Additionally, they are typically huge and can accommodate a lot of patients at the same time. The large capacity and space help them to serve a large number of patients, especially in case of emergencies and disasters in the country.
Nevertheless, the public hospitals have a lot of disadvantages. First, due to their cheap costs, they tend to be crowded. One may have to wait in long queues to get treatment and surgery appointments may take a lot of time. Owing to the long wait, some patients' state may worsen and they may even die. Secondly, personalized care is not provided since nurses are always overloaded with patients. The patient-to-doctor ratio is usually immense and thus, patients do not get proper attention. It is always difficult for a patient to get a doctor in a public health care setting. However, the government is making efforts to train and hire more doctors to meet the recommended and suitable patient-to-doctor ratio (Younies, Elzenaty, Gantasala, & Nwagwu, 2016). In addition, public hospitals have limited equipment and may not be able to provide some types of treatment. Moreover, the equipment at public hospitals is often outdated. It is critical for the government to invest in equipment for the public health care organizations to improve the health care services they provide.
The best affiliate program!
Invite your friends and get bonus from each order they
have made!
Order now
Read more
Part III: SWOT Analysis
The SWOT analysis of both Tawam and Burjeel hospitals helps to understand their strategic performance tactics and the challenges facing these health care organizations in the long term perspective.
SWOT Analysis of Tawam Hospital
Table 1.
Strengths

· Extraordinary reputation

· Plenty of room

· Affordability

· Culture-sensitive

Weaknesses

· Long queues

· Inadequate number of nurses

Opportunities

· New technology

· Access to government grants

Threats

· SEHA complexities

· Competition for specialist physicians
SWOT Analysis Summary
Strengths
Tawam Hospital has an extraordinary reputation due to the provision of quality services. It is one of the most popular public health care organizations in the UAE. It has a large bed space hence can accommodate a lot of patients. The hospital's bed space has been growing rapidly and is thus reliable. The hospital is very cheap and affordable to all citizens of the UAE, including low-income earners. Tawam Hospital is sensitive to the diversity of cultures and therefore attracts a lot of patients from different ethnic groups.
Weaknesses
Because of a large number of patients long queues are inevitable. Some patients' conditions may become critical before treatment, and some lives are lost in the process. The hospital lacks enough nurses and cannot therefore offer personalized care to patients.
Opportunities
Tawam Hospital is flexible to technology and adopts new technological changes quickly. It has an advantage over another hospital in the area that also uses outdated technology. Due to its growing nature, Tawam has access to government grants which could improve its material base and services.
Threats
The hospital, which is under SEHA, is in danger of being dormant because SEHA requires a lot of procedures to be followed, thus slowing down growth. The hospital is facing immense competition for specialists from private hospitals which provide the specialists with better employment opportunities.
SWOT Analysis of Burjeel Hospital
Table 2.
Strengths

· Sophisticated equipment

· Technological adoption

· Outstanding medical staff

· Good management

· Excellent reputation

· Wide range of services

Weaknesses

· Very expensive

Opportunities

· Lack of dominant competition

· Development of healthcare delivery network

· New technology

Threats

· Increased pressure to reduce healthcare costs

· Upcoming private hospitals.
SWOT Analysis Summary
Strengths
Burjeel Hospital possesses sophisticated diagnosis and treatment equipment that make its service delivery remarkable. The hospital is advantaged by having sufficient resources that enable it to adapt new technology and thus stay up-to-date. Burjeel has the outstanding medical staff that is trained to deal with patients personally. The management team at Burjeel has remarkable expertise in management and administration, which is likely to improve the facilities in the hospital over the years. The hospital has an excellent reputation due to its quality services. Burjeel provides a wide range of services to patients. The hospital has different medical units and departments dedicated to offering various health care services.
Weaknesses
The cost of treatment at Burjeel is very huge. For this reason, the hospital does not receive as many patients as they would like to.
Opportunities
Burjeel is one of the leading private hospitals in the UAE. The lack of dominant competition creates opportunities for it to improve its services. The hospital has recently developed a healthcare delivery network, through which it can answer customer questions online (Younies et al., 2016). It will improve its reputation and customer base. The hospital can invest in sophisticated and advanced technological equipment useful in delivering quality healthcare services to their patients.
Threats
The hospital is being increasingly pressurized to reduce healthcare costs and it may diminish the quality of its services. Burjeel Hospital is also facing a threat from upcoming private hospitals which may dilute its customer base.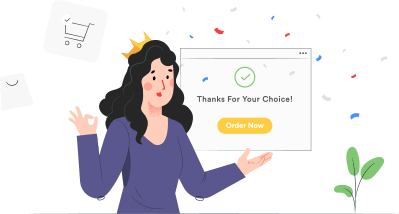 Top Writer Your order will be assigned to the most experienced writer in the relevant discipline. The highly demanded expert, one of our top 10 writers with the highest rate among the customers.
Hire a top writer for

$10.95
Part IV: Comparative Benchmarking
Both private and public healthcare institutions have pros and cons. Either of the sectors is important to the healthcare industry. However, they are not functioning to their maximum potential. For instance, the public sector does not have adequate capital to purchase advanced technological equipment, while private hospitals have access to quality and advanced technology (Roehrich et al., 2014). It is unfair that sometimes the low-income earners do not get proper treatment owing to the lack of equipment in public hospitals. However, public hospitals have physician integration. They have access to government-provided specialists which may be unavailable to private hospitals.
Unlike the majority of public health care organizations in the UAE, private hospitals systems have management and operational expertise. Meanwhile, public hospitals have very limited access to well-structured operations and management personnel. The hospitals require well informed and experienced management to improve health care delivery to the patients (Basu et al., 2012). Whereas public hospitals have extensive experience in coordinating patient care within communities, private hospitals lack knowledge about offering coordinated patient care which is community centered. Tawam takes advantage of a big bed space whereas Burjeel has access to sophisticated equipment broadening the range of its possibilities. Both hospitals have specific advantages that the other facility cannot boast of. Given the pros and cons of both public and private healthcare organizations, it is important that both sectors should work together to provide competitive health care services to UAE citizens.
Part V: Conclusion
In conclusion, comparing the two hospitals, Burjeel is better than Tawam as the former is a private facility that has tremendous technological potential and is focused on delivering the best health care services for its clients. In most occasions, the hospital views the patients as customers and thus, they must offer the best healthcare services to their clients. In contrast, Tawam has a shortage of fundamental equipment and a good management structure to deliver such efficient and quality medical care. It is obvious that the response rate to patient inquiries of Burjeel is faster due to the dedicated employees who deal with a small number of patients. On the other hand, Tawam health care organization lacks doctors to treat its multiple patients. Consequently, patient to doctor ratio is poor compared to Burjeel. Therefore, it would be recommendable for a person to seek medical care from Burjeel rather than Tawam hospital if a person can afford their services.