17.08.2020
Category:
Hospital administration is a responsibility that requires the smooth daily operation of the general medical staff and the facilities available at the hospital. In this role, hospital administrators face wide-ranging decision-making about finances, personnel, medical policies, and community relations. The need to plan and oversee the health services a hospital provides involves working with different amounts of employees, patients and implementing new technology. With several departments providing life-saving care, operating complex equipment and handling business issues like policy development and compliance, hospitals need top-notch management to help them run efficiently. Administration carries a big responsibility for developing and ensuring the implementation of the set policies and programs in all department sectors of the center along with promoting and maintaining effective public relations with governmental and community agencies as well as individuals.
Better Service to Current Patient Population
A recent government report has shown that the median age of the population decreased from 35 to 29 years. To provide the services required by this young population, medical residency training programs should develop specialized training in young adult medical care. Increasing the number of specialists to work with, the youth may increase engagement with medical care and promote better outcomes. Primary health-care services should be made available for preventive mission visits that have goals for young adults comprising routine preventive screenings. Mental health and related behavioral health services are critical in promoting health in young adults. Therefore, behavioral health providers should cooperate with primary and specialty care professionals to enhance and maintain behavioral changes facing many young adults like obesity, drug and alcohol use, depression, and sexually transmitted infections.
Using Statistics to Support Expansion Plans
According to the Agency for Health care Research and Quality (AHRQ)surveys (AHRQ, 2016), the rate of double mastectomies per 100,000 women has more than tripled from the year 2005 to 2013 despite breast cancer rates having remained constant. There is a need to expand and improve the services available at this facility in managing breast cancer. The facility should adopt new imaging tests like molecular breast imaging or scintimammography (nuclear medicine breast imaging) that may be helpful in examining suspicious areas found by regular mammograms. Medical professionals should ensure that patients undergo complete treatment programs including chemotherapy and radiation.
From 2010 to 2014, 17% of hospital-acquired conditions (HAC's) such as adverse drug events, health-care-associated conditions and pressure ulcers have decreased in hospital patients. $20 billion were spent on saving approximately 87,000 lives according to the AHRQ 'Saving Lives & Saving Money: HAC update' report (AHRQ, 2016). The hospital needs to modernize the medical care system while simultaneously lowering its cost. The material aspect of hospital improvement requires that the state approaches health care the way that successful business approaches the struggling divisions such as emergency, preventive, or chronic care.
Hospital medical personnel need to understand the root causes of failure and make the changes necessary to improve different situations at hand. "Primary care is the cornerstone of health care that is effective, efficient and meets the needs of patients families and communities" (AHRQ, 2016). The report has described that external infrastructure is indispensable in helping primary care practices to build quality improvement capacity and describe approaches and support that could develop quality improvement capacity in primary care. Care coordination requires a properly organization of patient care activities and showing information to all the participants concerned with a patients' care to provide safer and more effectual care.
Patients' needs and priorities are recognized in time and passed on to the right people. This knowledge can be used to provide safe, suitable, and efficient action to a patient. Clinical community linkages should be established to help connect health protection providers, community organizations, and public health agencies. Engaging patients and families helps to improve patient safety since research has shown that patients who are engaged in their health maintenance practices show positive changes in safety and quality. For further engagement, patients, families, and health professionals need to work together as partners to promote quality care.
The best affiliate program!
Invite your friends and get bonus from each order they
have made!
Order now
Read more
The hospital should work on a way to improve integration of health information technology (IT) into primary care. It includes a variety of electronic methods that are used to manage information about peoples' health for individuals and group or family patients. The use of IT can significantly improve care quality as it makes health protection more achievable by reducing costs. The health care system should be re-designed to ensure changes in basic care practices and health structures thus improving quality and efficiency. Self-management is an important part of patient-centered care and care coordination in primary care settings. Voluntary reporting could leverage the AHRQ and patient safety organizations (PSO) and would investigate and report on adverse events and medical errors related to usability (Middleton, Bloomrosen, Dente, Hashmat, Koppel, Overhage, and Zhang, 2013).
A different range of resources has been developed by the AHRQ to help health care professionals implement research findings. Primary care Practice–Based Research Networks (PBRN) should be established to work together and answer community-based health care questions. Clinicians have been encouraged to focus on evidence-based culture during care to improve quality medical services and health of all Americans. In primary care settings, the most common conditions seen are mental health, behavioral health, and substance disorders. Primary care providers are at the fore front in offering the best care in identifying, diagnosing, and treating as compared to secondary care since they will adequately address patients' health needs. Drug abuse during pregnancy can cause health problems for newborns and mothers. The AHRQ research has figured out an increased opiate use amidst expectant women and a rise in hospital stays related to drug use for mothers and newborns. The research data have also shown an increase in drug use related hospital admissions of mothers and infants as well as increased complication rates in newborns exposed to drugs. Mother hospital stays have risen due to opiate use and a drop in cocaine use.
The state should approve a mandatory drug screening for expectant mothers. The use of urine toxicology has proven helpful in detecting benzoylecgonine up to 72 hours after use. During prenatal visits, serum toxicology tests should be done routinely. Physicians should initiate screening based on clinical suspicion even though more efforts are targeting inpatient checks in labor wards. For cases where drug use may be a risk factor, clinicians should acquire a drug counseling and private screening for the sake of better patient – physician relationship rather than referral for criminal penalties. Complications occurring due to opioid use should be considered in the planning of prenatal follow-ups.
Hospital re-admissions can occur due to a worse medical condition or ineffective care. Schizophrenics and patients with mood disorders such as depression or bipolar disorders were more likely to be re-admitted than those without mental health conditions. Patients with schizophrenia or mood disorders were also less likely than others to receive home health care after initial discharge. The data show a rise of outpatient surgery.
Determining Opportunities to Increase Revenues
Value-based care has led many health organizations and professionals to consider patient-centered models where each party involved in care shares a greater risk. The hospital needs to emphasize on initial admission and rendering services all the way to appropriate discharge and subsequent follow-ups. It is vital for the hospital to hire high-quality physicians who increase the hospitals' referral base, provide the best patient satisfaction, and are highly committed to providing quality care. Reduction of re-admissions is associated with inspections from private health insurers and patients. Another applicable method is the case-application of the Activity-Based Costing (ABC) method, which involves assigning costs of activities to products according to their individual demands on activities (Popesko & Tuckova, 2012). It is to make sure that sections having more demand need to adopt the reimbursement procedures like hiking service charges so that they do not drain other departments that are of less demand and have lower incomes.
Computerized Physician Order Entry and Decision Support
Information Technology (IT) has transformed the field of medicine, in particular radiology. Physicians should consult radiologists to gather information regarding imaging strategies that are best suited to their patients. Medical Decision Support entails a clinician test ordering attitude to cut costs by relevant imaging resources. The key component gives health-care staff real-time diagnosis and treatment information as well as options aimed at improving patient care, reducing medical errors and costs. Decision support may also check for drug-drug interactions, susceptibilities, medication contraindications, as well as renal and weight-based dosing (Cucina, 2014). Clinicians should be trained on medical IT and encouraged to focus on the added value of implementing this program.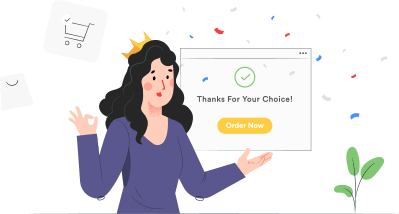 Top Writer Your order will be assigned to the most experienced writer in the relevant discipline. The highly demanded expert, one of our top 10 writers with the highest rate among the customers.
Hire a top writer for

$10.95
Course Objectives for Hospital Administrators
Hospital administrators are responsible for ensuring the daily operation of a hospital/ clinic and managing care organization or public health center. They must be well skilled and knowledgeable professionals. Part of their duties include liaisoning among governing board, medical staff, and department directors, organizing and controlling medical services according to the set policies. It is vital to understand the various kinds of care provided by different facilities when it comes to making concrete decisions about medical care. Adult Day Care is a facility that provides medical care to physically impaired adults. Ambulatory Surgery Center is a facility where surgical procedures are carried out to patients after which they get to be discharged the same day.
Conclusion
As health care is not cheap in the United States, the rate of spending has increased over the recent years. The low value of health care in the US has led many researchers to identifying areas of wasteful spending. Hospital administration plays a fundamental role in laying out a new direction and coming up with new inventive measures to make the health sector work better.